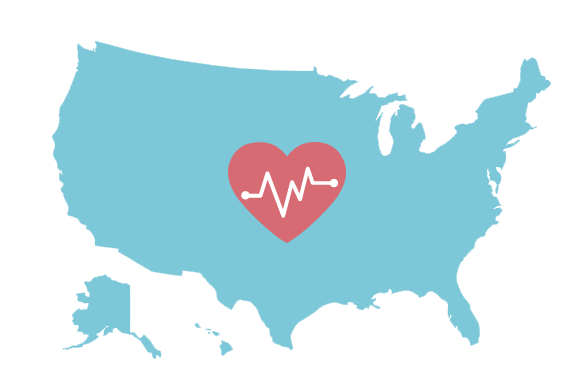 Advance Directive Forms by US State
Cake has created this resource to help you locate your state's forms.
Last Updated: 4/10/2020
Everyone should create advance directives, even if they are young and healthy! Continue to read below for an explanation of the different types of advance directive forms, then scroll down to locate the link to download or print your state's documents.
COVID-19 Update
We know that while practicing social distancing, you may not have access to a printer or be able to sign your form in front of witnesses or a notary to make it legal.
If that's the case, create a trusted decision maker form, which is the next best thing to a legal advance directive.
---
What are Advance Directives?

Advance directive forms — sometimes called "advance care planning forms" — are documents you complete to express what medical care you do and don't want to receive if you couldn't speak for yourself. Each US state has different forms. If you move from one state to another, you should consider completing forms for your new state of residence.
Document
What it is
Who needs it
Also known as
Health Care Proxy Form

What it is

Who you trust to make medical decisions if you can't speak for yourself.

Who needs it

Everyone 18+

Also known as

Medical Power of Attorney, Healthcare Power of Attorney, Healthcare Agent, Healthcare Surrogate, Healthcare Representative, Healthcare Attorney-in-fact

Advance Directive/Living Will Form

What it is

What you would want regarding care at the end of your life.

Who needs it

Everyone 18+

Also known as

Advance Healthcare Directive, Personal Directive, Personal Wish Statement, Medical Directive, Life-Prolonging Treatment Form

MOLST/POLST Form

What it is

A form that your doctor fills out with you that is a medical order stating what treatments you do or do not want if it becomes clear you are nearing the end of your life.

Who needs it

People living with serious or advanced illness, or who are medically frail

Also known as

MOST, POST, COLST, TPOPP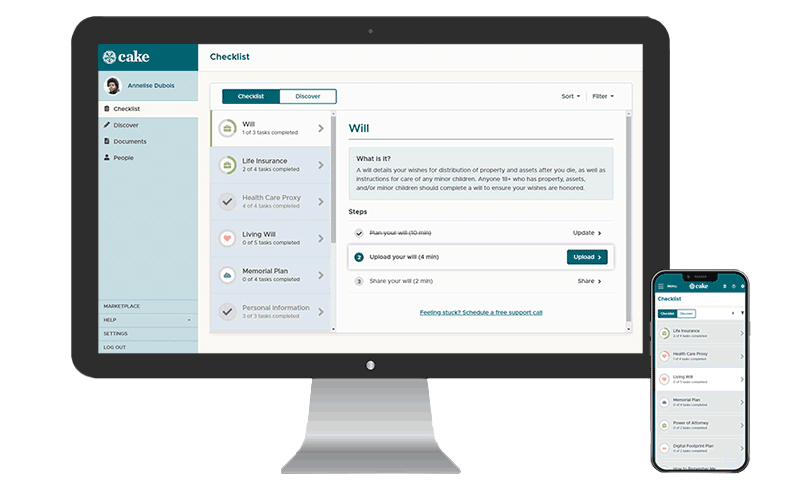 Want guidance & accountability to complete your end-of-life planning?
Create a Cake account to get guidance and a personalized end-of-life planning checklist to keep you on track. Cake makes it simple to store and share your advance directives and other important documents with your loved ones.
Get started