While you know, without a doubt, that using the same password over and over again is risky business, the idea of keeping up with dozens of passwords is, well, let's face it, exhausting. What's the solution? It's simpler (and more affordable) than you might think. Password managers are the future of secure, easy account management
Password manager tools offer a wide range of benefits when it comes to tracking and managing your passwords on the Internet to make your online experiences easier and safer. We'll explain how they work, then present you with our review of the top 5 password manager tools on the market.
What Do Password Managers Do?
Good password managers provide lots of helpful features, but here are the main things they do:
Help you generate strong passwords that are more difficult for hackers to crack
Remember all your passwords and the sites they belong to -- you'll manage everything with one master password
Automatically log you in when you access these sites on your own devices (laptops, tablets, and phones)
In other words, a solid password manager can save you time, energy, and countless moments of tense frustration trying to remember long-forgotten passwords of infrequently used accounts. You'll never have to remember another online password again.
What Else Can Password Managers Do?
These handy tools do a lot more than remember passwords. They also help you:
Store encrypted banking information: credit card numbers, PINs, answers to security questions, and three-digit CVV codes are securely stored and entered for you
Complete address and other common form fields: this saves you a ton of time if you shop online
Securely store and share critical documents: most password managers offer this secure file storage and sharing feature
Grant emergency contact access: This feature makes it easy for a designated loved one to access all your important online accounts in the event of an emergency or after your death. This can save them hours — even days — of frustration when they are handling your final affairs. This is also immensely helpful to anyone in the early stages of dementia/Alzheimer's to ensure a trusted loved one has access to everything when the time comes to hand things off.
As you can see, there are more uses for password managers than meet the eye. In this day and age, these are no longer optional. They're simply the safest way to navigate the internet.
5 Free Password Managers to Try
We believe these password manager tools are the best on the market today. We'll explain a few pros and cons of each and how you can try them for yourself. Better yet, 4 out of 5 of these tools have free versions you can use!
» MORE:
Save $$$ and time with our tools.
Start now.

Cost: Free version | Premium - $59.99/yr | Premium Plus - $119.99/yr
Pros: We love that the premium version offers virtual private networks (VPNs) to protect data on your devices when you're surfing on public wifi. Premium Plus version offers credit monitoring and identity theft insurance for US users. It works across multiple devices, has browser extensions, and an app for phones/tablets.
Cons: The costs are higher when compared to other products available for password management, but it is a best-in-class tool. Some users feel it doesn't integrate with Chromebooks as smoothly as other password managers on the market today.
How to try it: Visit the Dashlane website and click on the orange "Get Dashlane Now" button to get started with the free version.

Cost: Free version | Premium - $24/yr | Family plan - $48/yr
Pros: We love that there is a free version of LastPass that offers many of the robust features the brand is famous for. The best thing about the free version is that you can use it across all your devices, unlike most other tools on the market. We also love the autofill feature on LastPass that fills passwords and usernames in for you. LastPass has an incredibly secure platform that prohibits even the personnel at LastPass from accessing your information. The paid version allows you to designate an emergency contact. Their family plan is economical if you have more than 2 members in your family, and allows you to securely share files and passwords with one another.
Cons: Some people find the LastPass interface a little less user-friendly than others. Aside from that, we didn't find any.
How to try it: Visit the LastPass website and click on the "Get it free now" button located in the top right corner.
Cost: Free version | Individual- $23.88/yr | Family plan - $47.75/yr
Pros: We love that RoboForm is easy to install and use and that it allows users to store so much more than just passwords. Also, there's the free factor, which is always great for testing out programs like this. Using RoboForm saves as a tone of time filling in forms, looking up passwords, and trying to retrieve old passwords.
Cons: Edge users may find that the extension for their browsers needs a little work. It doesn't work as flawlessly as other browser extensions or other password managers. It also doesn't scale as well when using remotely.
How to try it: Visit the RoboForm website. You should see a white button near the bottom right of your screen that says, "Get RoboForm Free." Click the button and begin!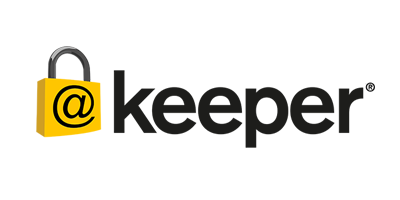 Cost: Individual - $29.99/yr | Family plan - $59.99/yr
Pros: Some of the best features are fingerprint website/app login (when you use Keeper on smartphones), a strong password generator tool, and secure file storage and sharing.
Cons: There's no free-forever version. The biggest consideration is the cost, especially since other services offer similar features for free. For those who do pay for the service, you will find the platform feature-rich and the interface intuitive.
How to try it: Keeper does offer a 30-day free trial. From the Keeper website, click on a personal or family plan to get started.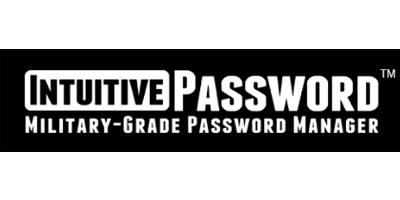 Cost*: Free version | Advanced - $17/yr | Express - $43/yr | Pro - $127/yr
*Prices above are in USD equivalents at that time of writing; prices on their site are listed in Australian Dollars. Anyone can sign up worldwide.
Pros: We love the military-grade encryption service and the security it provides. Intuitive Password also provides users the opportunity to store personal data in addition to passwords, detect password strength, share logins, and the convenience of a mobile app to manage everything.
Cons: It does not provide password capture options and is only available to use with Chrome and Firefox at the moment. It does not use your personal data to fill forms either. This tool is definitely for the more technically-inclined user (engineers would love it!).
How to try it: Go to the Intuitive Password website and click on "Create Account" on the top right-hand side of the screen.
Secure Your Accounts with a Password Manager
We all know the struggle of forgetting your password. If you're not sure how to keep track of your passwords for all of your accounts, you're in luck. Password managers are the solution you've been looking for. They're safe, secure, and easy to use no matter your budget.
Your digital security is more important than ever. Unfortunately, a lot of malicious people are searching for account information and personal information to steal your identity. Using a secure password is a must to protect yourself and your loved one.
Better yet, this becomes a part of your digital legacy. It gives your family access to your accounts if you're no longer here, and that can make all the difference in securing your final arrangements. Whether they use these accounts to plan your GatheringUs virtual funeral or they memorialize your social media, this is an important part of making your final decisions.
Are your accounts secure? Now is the time to check in with your account passwords to find the right password manager for you.
Sponsored content disclosure: Some of the services and products mentioned may compensate Cake if you purchase or sign up. This helps us keep Cake free for you. We only list products and services we would use ourselves.