Authors

Adam Waltner
Adam studied writing at the University of Colorado in his native city of Denver. An avid cinephile, some of his earliest scribblings were scripts and short films. After writing and directing his first feature film he moved to New York. There he worked as a reader providing coverage on scripts and learning more about the filmmaking process. When he's not reading or watching movies you can often catch him taking photos around the city. He is happy to be working with Cake and contributing to a meaningful platform.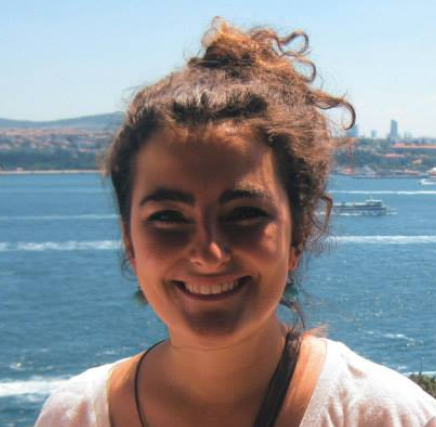 Allyson Brooks
Allyson works as Cake's Content Marketing Manager, where she oversees the blog's article production and content strategy. Prior to working for Cake, Allyson was an advocate for better state consumer finance policies and helped lead the content growth strategy for a fintech startup. When she's not working, she likes to run, cook, do Sudoku, and drink lots of coffee.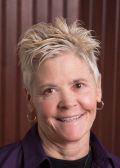 Amanda Lambert, MS, CMC, ALCP
Certified Care Manager, Aging Life Care Professional, and National Master Guardian Emeritus
Amanda Lambert is the owner of Lambert Care Management, LLC, providing care management and consultation services to older and disabled adults. She has worked in the field of geriatrics for over 15 years in mental health, home health and guardianship. Amanda has expertise in all aspects of care planning, including assessment, projected costs of care, client advocacy and education, caregiver coaching, and advance directives. Amanda is co-author with Leslie Eckford of Aging with Care: Your Guide to Hiring and Managing Caregivers at Home (Rowman and Littlefield 2018) and Beating the Senior Blues: How to Feel Better and Enjoy Life Again (New Harbinger 2002.) She is also a freelance writer having written scores of articles on aging for a number of national companies. Amanda is a Certified Care Manager, Aging Life Care Professional, and a National Master Guardian Emeritus. She has a Bachelor's degree in Psychology and English from University of Massachusetts Boston and a Master's degree in Therapeutic Recreation from the University of Utah.

Amelia Sreter
Legal editor, attorney
Amelia Sreter is an attorney licensed to practice in Massachusetts and New Hampshire. She graduated Magna Cum Laude from the University of New Hampshire Franklin Pierce School of Law in 2017. Amelia practiced law for two years at a mid-sized, general civil practice law firm in seacoast New Hampshire. Her primary areas of practice included estate planning, trust administration, and probate administration. She also practiced in the areas of real estate law, contracts, and corporate law. Before studying law, Amelia received a bachelor's degree in Psychology from Cornell University.

Amy Wolkenhauer
Amy Wolkenhauer is a full-time freelance writer and has been writing professionally since 2014, specializing in grant proposal and writing. She has a bachelor's degree in English/Creative Writing from Seattle University, and has continued her post-baccalaureate studies in technical writing, grant writing, environmental science & policy, nonprofit management, and even canine fitness. Amy has demonstrated a long history of working for non-profit organizations whose focus is animals, children, the environment, sustainability and green living.

Ariel Sherry
Senior Product Manager, Cake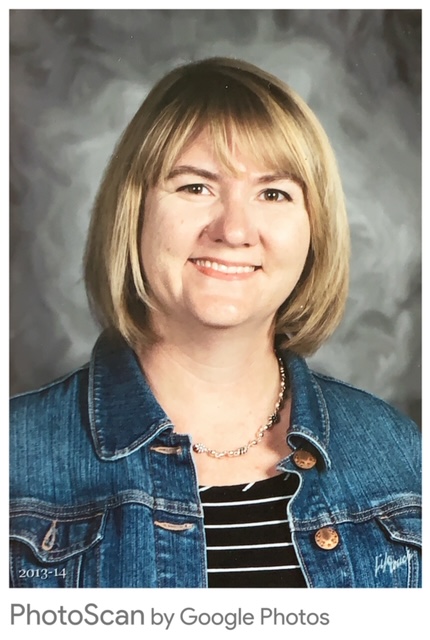 Belinda McLeod
Belinda McLeod has a degree in Secondary Education, specializing in English and Journalism. She's been working as a freelance writer for two years. She lives in the suburbs of Kansas City with her husband, three teenagers, and German shepherd.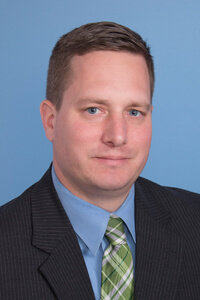 Benjamin Shock, JD
Attorney
Ben is a trial-tested elder law lawyer who assists seniors in passing their assets on to their loved ones. He also provides guidance to seniors in order to receive additional benefits that help them cover the cost of long-term care. His background in financial planning helps all of his clients preserve their wealth and to know their options when it comes to passing on their assets to family members.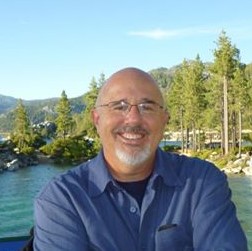 Bob Phillips
Licensed insurance agent
Bob Phillips is a freelance writer and licensed insurance agent from Dallas, Texas. He started freelancing after over fifteen years in the insurance industry, in which he helped his clients with their life, health, and disability insurance needs. He worked with both the personal and business markets and managed several agencies, as well as personally produced new business. Bob is an avid reader, poetry writer, and baseball fanatic.
Breena Fain
Breena Fain is a freelance writer living in Mexico City. She holds a Bachelor's degree in Journalism from Indiana University and is passionate about using her storytelling skills to highlight humanitarian efforts. She most recently sat on the board of Leap Arts, an arts education organization in San Francisco and started a women's health community called Gather for Women. She is a certified yoga instructor and has completed both the Mindfulness-Based Stress Reduction (MBSR) Program by John Kabat Zinn, PhD, and the Mindfulness Self-Compassion Course by Christopher K. Germer, PhD and Kristin Neff, PhD, pioneering researcher in the field of self-compassion. In her spare time, Breena is writing a book on heartbreak and healing, hosting weekly meditation sessions, and caring for her rescue pup from Oaxaca, Millie.

Brian Leosz
Brian is Cake's former Marketing Manager, where he led the blog, social, and product growth strategies. Prior to working at Cake, Brian worked as a marketing consultant at a SaaS company. Now, Brian owns and operates Butterbang, a bakery based out of Providence, Rhode Island.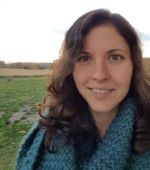 Carolyn Bunge
Carolyn uses her skills in writing and research, from her B.A. in History, to the benefit of her job as a copywriter for JB Analytics. In her free time, she likes to read, play board games, sew, garden, and spend time on her land. She lives in a 20-foot yurt close to nature spending her days doing the things she loves, with the people who matter most.

Cassie Barthuly
Cassandra Barthuly is a freelance writer who helps elderly audiences access information they need in the health and wellness, technology, and healthcare industries. To accomplish this, she's partnered with a wide range of companies across the United States. She has reached local audiences by writing radio scripts, newspaper articles, and scripts for video commercials. Cassandra has also created blog posts, presentations, social media copy, case studies, and more. While freelancing, Cassandra also works with a technology training company as a content developer and marketing associate. She loves comic books, swimming, skiing in the Rockies, and reading young adult fiction. Cassandra holds a Bachelor's Degree in English from Thomas Edison State University.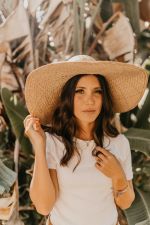 Chloé Pestana
Chloé Pestana is a writer, advocate, and continual student of life. It is through her life experiences that she has been able to offer her personal perspective on death and dying after the sudden loss of her otherwise healthy 3-year-old son. Chloé is passionate about writing and speaking as tools to bring awareness to death and dying and shift the current narrative to one that is more death positive. In her free time, she enjoys spending time with her 2 daughters and husband on the beautiful island of Oahu at the beach or in the mountains. With a passion for life, Chloé believes it is only natural that we acknowledge death in a less fearful and more humanistic way. "Life and death are intertwined may we learn to marry the two so that we may not only live well but also die well". -Chloé Pestana. You can find more from Chloé at www.chloepestana.com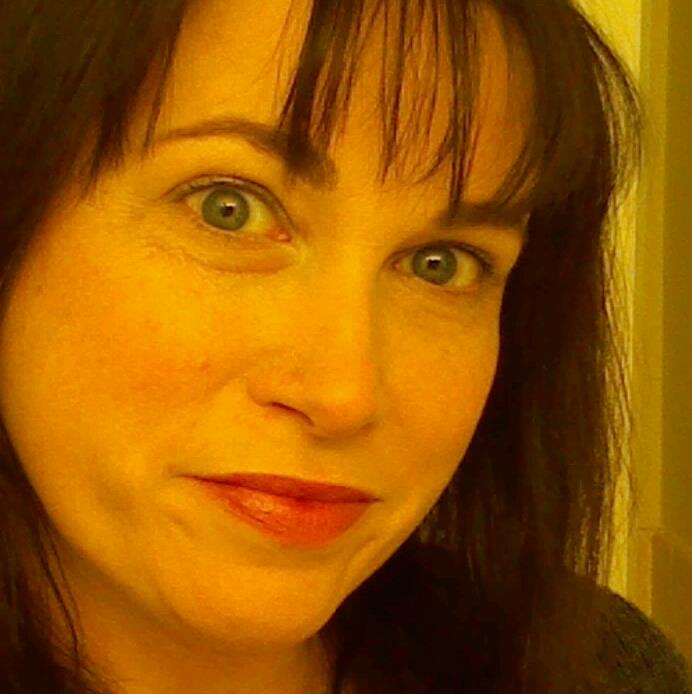 Christina Palermo
Licensed insurance agent
Christina is a freelance writer and licensed insurance agent. She has worked in many facets of the insurance industry, from entry-level assistant to account manager and sales representative, all the way to vice president of operations. She's consulted with thousands of clients over the years, both selling and servicing life, health, auto, homeowners, workers' compensation, business owners insurance, and many other products.

Claire Wickersham, PhDc, MGS, MS
Gerontologist
Claire Wickersham, PhDc, MGS, MS is a gerontologist, researcher, and subject matter expert committed to making the world a better place to grow up and grow old. Working in the aging industry for nearly 10 years, her areas of expertise include aging innovation, health technology, home and community-based services, age and dementia-friendly initiatives, lifelong learning, creative programming, intergenerational programming, and social engagement. Claire co-founded the company Gerontology Innovation, which helps companies design products, programs, and services for the mature market and is currently working on her dissertation at UMass Boston where she is a PhD Candidate.

Danielle Solomon
Danielle Solomon is a freelance writer based out of Indianapolis. She holds a Master's degree in Professional Writing and a Bachelor's degree in English from Eastern Michigan University. In her spare time, Danielle likes to visit amusement parks, hang out with her pets, read, and go wine tasting.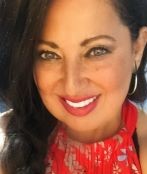 Dr. Alejandra Vasquez, JD, CT
Certified Grief Counselor
Dr. Alejandra Vasquez, JD, CT, is a certified grief counselor trained in the field of dying, death and bereavement. She is credentialed through The Association for Death Education and Counseling and holds a Juris Doctor from Florida Coastal School of Law. Alejandra has been counseling clients from a spiritual perspective for over two decades. She helps them to understand death and dying, cope with loss, grief, and mourning, and to achieve the closure needed to move forward in life after loss. She has been a featured speaker at national conferences on death, dying and the afterlife and a sought after guest on several podcasts.

Dr. Lulu Tsao
MD
Dr. Lulu Tsao earned her BA in Chemical and Physical Biology from Harvard University, and her MD from Harvard Medical School. Currently, she works as an Internal Medicine Resident at the UCSF Medical Center.

Drake Richey
Financial advisor
Drake Richey is an advisor at Bush & Company, a boutique financial advisory firm that works with individual and closely held businesses. Bush & Company has specialties in life and disability insurance as well as broader personal and business financial planning. Following 8 years of banking and finance in New York City and 2 years working for a non-profit called FOCUS in Hartford, CT, Drake joined Bush & Company with the hope of serving the complex needs of families and businesses with a model that does not require a minimum level of assets in order to provide service.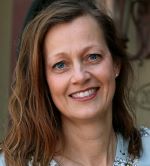 Erika Krull, MSEd, LMHP
Erika Krull is a mental health writer with a master's degree in counseling from the University of Nebraska-Kearney and a Licensed Mental Health Practitioner (LMHP). She has worked with families and individuals in a variety of therapy settings, including in-home treatment, outpatient counseling, and emergency assessment. When her two oldest daughters were young, Erika also experienced postpartum depression and premenstrual dysphoric disorder. This experience was the catalyst for Erika's freelance writing career. She has shared her mental health expertise as a writer since 2006 for a variety of websites. Erika lives in central Nebraska with her husband, dog, and two of her three daughters. Her two youngest daughters attend high school and her oldest attends college in elsewhere in Nebraska.
Erin Coriell
End-of-life care educator and grief worker
Erin Coriell is an end-of-life care educator, grief worker, writer, and optimist. She is passionate about bringing awareness and practical support tools to serve at the end of life. She has served as an active hospice volunteer, offering her presence and companionship at the bedside. After studying with one of the great pioneers in death & dying, Ram Dass, Erin began her journey on the path of death awareness. She founded The Conscious Dying Network, a community of speakers, teachers, and life-long pioneers in the field of conscious dying. The network offers educational training and workshops on the important topics of caregiving, aging, dying, and grief. She is currently writing a memoir set to publish next Fall.

Hallie Kasper, MSN, PCP-BC, ACHPN, CPHON
Nurse Practitioner
Hallie is a nurse practitioner and Director of Palliative Care at Good Shepherd Community Care in Newton. She is certified in both hospice & palliative care and pediatric oncology. Over the past 18 years, Hallie's affinity for end-of-life care has driven her professional journey. As a member of the Good Shepherd Community Care management team, a Hospice and Palliative Care Nurse Mentor, an aspiring community board member, and now a professional blogger (who knew?), she is thrilled to share and expand her knowledge and passion for early and comprehensive palliative care. Hallie lives in the Boston area with her husband and teenage daughter and son.

Jasmine Tanguay
Legacy facilitator and funeral celebrant
Jasmine Tanguay works to help folks align their final outcomes with their deepest values and greatest gifts. She founded A Sustainable Legacy, where she advises clients and conducts workshops on legacy and deathcare topics. Jasmine trained as a Legacy Facilitator with Life Legacies and as a Funeral Celebrant through Insight Institute. Jasmine also leads FullCircleLife.org, which examines the connected cycles of life and death, and homesteads with her family and livestock in Southeastern MA.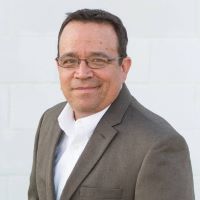 Jeff Bray
Former Certified Financial Planner (CFP) and licensed life insurance agent
Jeff Bray began his professional career as a Financial Advisor in 2005, obtaining a Series 7 securities license. Eventually, he moved over into insurance, where he had three years of experience as both a captive and independent insurance agent. He was appointed with several prominent life and health insurance companies until he went exclusive with the popular supplemental insurance provider AFLAC. He is now a freelance writer focused on writing about insurance and other financial products.

Jen Garcin, MS
Jen Garcin, MS, had an exciting and fulfilling career in criminal justice reform before transitioning to her favorite job ever, being a mom to her daughter & boss, Eloise. Jen is passionate about all issues related to motherhood, social justice, and human interest. She now uses her leadership experience and content skills as a marketing and operations consultant.

Jenny Li
Medical student at the Keck School of Medicine of USC
Jenny is a medical student at the Keck School of Medicine of USC. She graduated from MIT with a B.S. in Biology and is interested in digital health, health policy, and palliative care. She loves Cake even more than cake.

Jerry Soucy, RN CHPN
Registered Nurse
Jerry is a nurse activist for care in serious illness, at end of life, for the dead and bereaved. Jerry is experienced in critical care, hemodialysis, and hospice. He was the primary caregiver for his wife, Jeanne, through her decline and death from Alzheimer's. He currently practices as a hospice nurse for an agency near Boston, develops educational programs for clinicians, caregivers, and the community, and blogs about delirium, constipation, the hospice industry, social media, nursology, and related topics at www.deathnurse.com.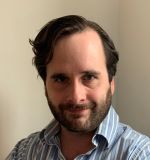 Joe Oliveto
Joe Oliveto is a freelance writer whose work has appeared in digital publications such as Thrillist, Time, The Huffington Post, Elite Daily, Cracked, and numerous others. He also provides writes across a wide range of industries, and has previously served as a Writing & Rhetoric instructor at the State University of New York at New Paltz. When Joe isn't writing, he enjoys performing stand-up comedy, trying new restaurants, attending concerts, and trying to make progress on the long list of movies and TV shows he has yet to watch.
John Byrne Barry
John Byrne Barry is a writer, designer, actor, bicycle tour leader, and crossing guard. He is the author of three novels - "When I Killed My Father: An Assisted-Suicide Family Thriller," "Wasted: Murder in the Recycle Berkeley Yard," and "Bones in the Wash: Politics is Tough, Family is Tougher." For 25 years, he was a writer, editor, and designer for Sierra Club, serving as Director of Editorial and Design. He lives in Mill Valley, California, and serves as a board member and webmaster for California Writers Club Marin and Bay Area Independent Publishers Association (BAIPA). You can learn more at johnbyrnebarry.com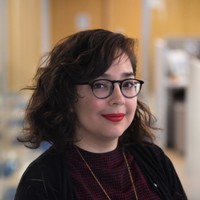 Karen Rivera
Karen Rivera is a freelance editor, writer, and Spanish to English translator with a passion for storytelling. She previously covered breaking news as a reporter at the New York bureau for The Tokyo Shimbun and The Chunichi Shimbun, two major Japanese newspapers. Based out of the United Nations, she covered the Security Council's diplomatic actions on North Korea, the Middle East and North Africa, counterterrorism, and nuclear non-proliferation. Karen also had a brief stint as a communications associate for Ceres, a nonprofit focused on corporate sustainability. When not clacking away at her keyboard, Karen can be found watching old films from the Criterion collection and staring adoringly at her partner's cat, Abby.

Kate Wight
Kate Wight has been a full-time freelance writer and small business social media consultant since 2011. She has written content for a wide array of clients across several industries, but she has a particular fondness for writing about interior design, parenting, lifestyle, and social justice, as well as topics pertaining to science and medicine. When she was in her early thirties, Kate was diagnosed with Ehlers-Danlos syndrome, a chronic genetic condition that also affects her young daughter. As a result of her diagnosis, she discovered a passion for medical advocacy for patients living with chronic illnesses. Kate believes the process of planning for medical and financial contingencies is one that should constantly be revisited throughout every stage of life, and that transparency can help both patients and their families achieve emotional peace. She hopes to help remove the stigma around preparing for end-of-life decisions even at a relatively young age.

Katelyn MacDougall, MSW, LICSW
Oncology Social Worker
Katelyn has been an oncology social worker for 7 years. She is an employee of the Dana-Farber Cancer Institute in the Department of Psychosocial Oncology and Palliative Care. She works alongside medical teams, helping patients and families cope with the impact of cancer and related diseases through professional counseling, consultation, and connection with supportive resources. Katelyn is embedded in the Young Adult Program, providing direct patient care and program development for young adults ages 18-39 with cancer.

Kimberly Charleson
Contributing writer, former long-term care admissions counselor and social worker
Kimberly Charleson is a passionate and knowledgable writer with Bachelor's Degrees in Sociology and Legal Studies from the University at Buffalo, and 8 years experience in healthcare. She has worked in long term care facilities as Admission Coordinator, Medicaid Coordinator and most recently as a Social Worker at an assisted living facility. She has also learned through experience as a volunteer with the Alzheimer's Association. She has a passion for mental health and her ultimate goal is to make the world a better place.

Klaudia Krystyna
Klaudia is a writer, teacher, and traveler. Her interests are wellness, ecology, and cross-cultural understanding. She is passionate about Cake's mission to plan for the future. In her writing, Klaudia hopes to demystify death to help you live in the present. When she's not writing she's climbing mountains in Colorado with her husband and son.

Kristin Dzialo, JD
Estate Planning Attorney
Kristin Dzialo is an estate planning attorney based out of Cambridge, MA. She has been helping individuals create legacy plans for years. Kristin is a partner in the life and legacy planning law firm, Eckert Byrne LLC, where she takes great pride in creating comprehensive estate plans that encompass more than just the transfer of tangible assets.

Laura Leavitt
Laura Leavitt is a writer and editor in Ohio. She holds a Master's degree in rhetoric and composition and enjoys writing about the ways our personal finance decisions are made and can be made better. Her work has appeared in Business Insider, The Financial Diet, and The Billfold, as well as a variety of other publications.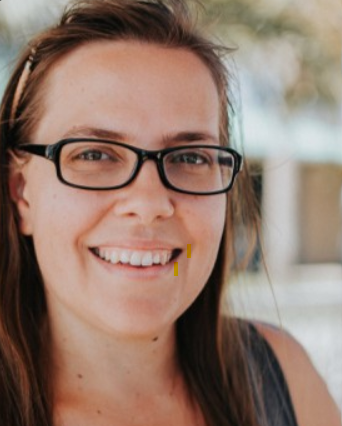 Lauren Hannon
Lauren hails from Fort Myers, Florida, where she works as a freelance writer, specializing in personal finance and business communications. Lauren studied at Trinity Christian College, where she studied Communication and Media Studies.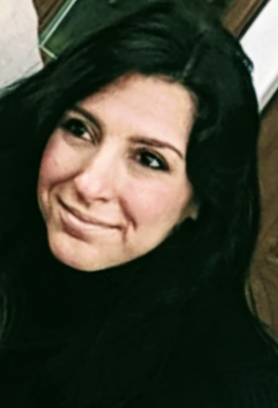 Lisa Amodeo
Finance editor, tax, trust & estate planning accountant
Tax, accounting, and finance expert and native New Yorker. Lisa Amodeo, graduated with her BBA with a focus in Accounting and Finance from Adelphi University, and went onto obtain her MBA from Medaille College. She started her career working at a large accounting firm on Wall Street, then went to work as a Senior Accountant in Buffalo, where her primary focus is on trust and estate planning.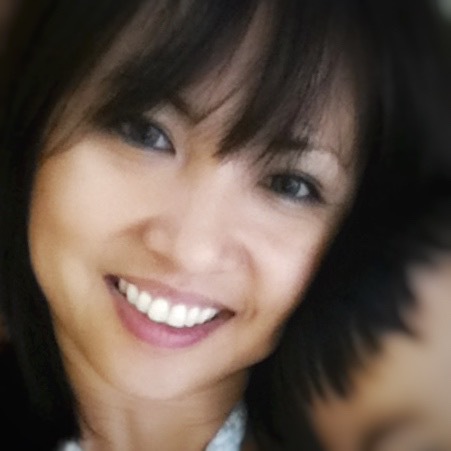 Maria Morioka, BSN, RN
Registered Nurse
Maria Morioka has been a Licensed Registered Nurse in the mental health field for nearly 15 years. Maria strongly believes in educating others about the importance of mental health.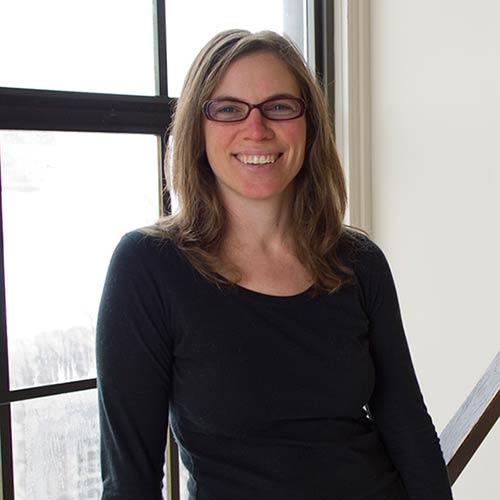 Meika Loe
Professor of Sociology and Women's Studies at Colgate University
Meika Loe writes and teaches about aging as well as death, dying, and grieving at Colgate University in New York.

Michael T. Flannery
Attorney, distinguished law professor
Michael T. Flannery is an attorney and distinguished law professor, who specializes in decedents' estates, wills, trusts, and estate planning. He has served as a Special Judge for the 20th District Circuit Court in Arkansas. He has published numerous books on decedents' estates, living trusts, elder law, prudent investing, and long-term care. He has won numerous awards for his research and teaching. Professor Flannery went to law school in Washington, D.C. and practiced family law in Philadelphia, Pennsylvania. He now lives in Arkansas, where he continues to teach at the University of Arkansas, Little Rock and write.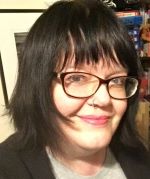 Minda Powers-Douglas
Contributing writer, cemetery historian
Minda Powers-Douglas can read a gravestone like a fortune-teller reads palms. She's the author of "Translating Tombstones: Your Guide to Symbolism and Meaning in the Cemetery" and other cemetery-themed books. For the past 15 years, she's traveled the country speaking about the art and history of cemeteries. Minda is a freelance writer from the Illinois Quad Cities and the founder of TheCemeteryClub.com, an information hub for taphophiles (who "dig" cemeteries). She loves discovering history never taught in school and is passionate about sharing stories of those who came before – because even the smallest lives had a huge impact on someone.

Monica Sabia
RN, BSN, CHPN
Monica is a Boston area RN, BSN with a certification in hospice and palliative care, having worked in emergency and cardiac medicine and now hospice care.

Rebecca Donaldson, BSN, JD
Rebecca has a B.S. in Nursing, from Loma Linda University School of Nursing, an M.A in American Studies from California State University, Los Angeles, and a J. D. from Thomas Jefferson School of Law. After several years of owning a private legal practice, Rebecca moved on to become an 8th grade English teacher and spent some time selling insurance and annuities. Rebecca spends her free time playing the piano, staying active in social issues, reading, and researching.

Rev. Nancy Niero
Ordained Clergywoman, Hospice Chaplain, and Former Hospital Chaplain
Rev. Nancy Niero is an ordained clergywoman in the United Church of Christ. Prior to a career in end of life care as a hospice and hospital chaplain, Nancy has been a historic preservationist specializing in historic cemeteries and a journalist. She loves hiking and backpacking in the Pacific Northwest wilderness.

Sam Tetrault
Samantha Tetrault is a full-time finance writer and blogger from Orlando, FL. As a writer, she puts her English degree to good use to make the world a better place. She's proud to have visited over 30 countries across 5 continents, and she's always looking for a new story to tell.

Sarah Kessler
Sarah Kessler is an Oregon-based blogger. Sarah writes about culture, education, physical and mental health, and personal finance. She has contributed to popular blogs that help people strategize mentally, emotionally, and practically. When she's not writing, Sarah works as a research-transcriber in science and education. Sarah's interests include death positivity and end-of-life traditions.

Sharon Thompson
Author of two crime novel bestsellers, The Abandoned and The Healer, Sharon Thompson is the founder of the successful online writing group indulgeinwriting.com. Sharon produces and hosts an online radio show called This And That on Canadian, Keltic Radio. She writes romance novellas under a pen-name and co-founded #Writerswise a trending tweet-chat. Sharon contributes to leading websites and has published short stories and had play long-listed.

Sheree McDonald
Sheree McDonald is a freelance writer, editor, and overall word enthusiast. She loves crafting content that educates and inspires people to live their fullest life. When she isn't writing or reading her favorite book, she enjoys spending time with her family in the great outdoors of Idaho.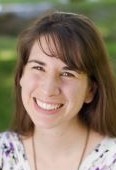 Sherrie Johnson
Sherrie Johnson works full-time as a professional freelance writer. She has written for numerous online publications, magazines, and national radio broadcasts. Much of her work revolves around healthcare and finance, both of which she is passionate about. When she's not writing you can find her on her Kentucky homestead with her chef husband and Manx cat named Pixy.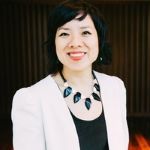 Suelin Chen, PhD
Co-Founder and CEO, Cake

Yvonne Bertovich
Yvonne is a writer and author of three books. She currently works full-time at a digital marketing agency in Tennessee. After growing up in Tampa, FL, Yvonne received a B.S. in journalism with honors from the University of Florida. She enjoys researching a wide variety of topics from health and wellness to history, culture, and art. In her spare time, Yvonne loves being active, spending time outdoors, and visiting local coffee shops. She hopes to contribute to Cake's mission of death awareness and positivity, and to join others in celebrating life in the meantime.