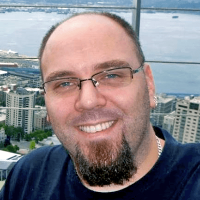 Thomas Christmann
Expertise:
I've been building parts of the internet for the last 20 years
Education:
College dropout. Don't stay in school (too long), kids ;)
Experience
I'm German, my wife and I moved to the US in 2010, I've been a software developer since 1998. I've worked for many Fortune 50 companies in my career: leading a team that made mobile websites for eBay, consulting web hosters throughout Europe on Microsoft server technologies, creating infrastructure tools for Skype for Business, and lots of other boring B2B stuff.
While all of that was technologically super interesting and I learned a lot from it, I wanted to apply my skills to something a bit more meaningful, and something I can explain to my mom in one sentence.
So ever since 2016 I've been the CTO of Cake, the largest EOL platform on the internet. It wasn't quite that when I started, but the mission and the people at Cake always meant a lot to me. I'm happy to provide my past enterprise experience to something very meaningful and hopefully long lasting.