A baby's first years offer many opportunities to offer new baby wishes to the baby's family. The baby's baptism marks one of these momentous occasions. To help you figure it out, we've come up with some appropriate unique and DIY gifts.
Overview: Our Top Picks
Baptism Keepsake Gifts to Gift the Baby or the Baby's Family
Baptism Keepsake Gifts for Guests of the Baptism
Jump ahead to these sections:
Tip: If you want to create a lasting keepsake from a loved one's ashes, you can transform the cremains into a diamond with Eterneva or into cremation stones with Parting Stone.
Baptism Keepsake Gifts to Gift the Baby or the Baby's Family
As you search for baptism keepsakes to send to a baby and family, browse through our list of unique and traditionally unique ideas.
1. Snow globe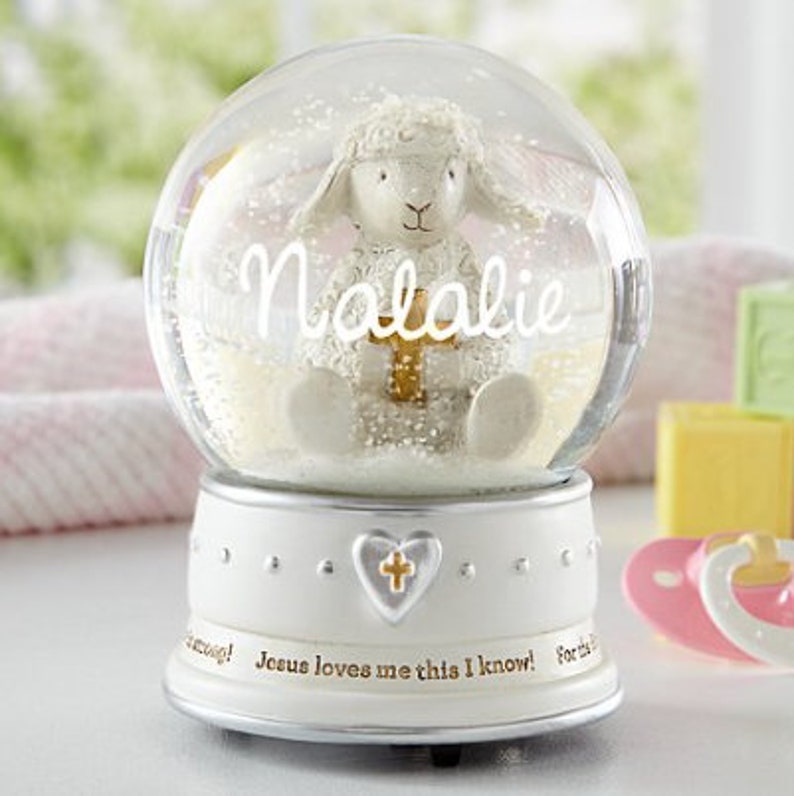 Baptism snow globes can be ornate or simple. With a quick search online, you'll discover that you can get pewter and wood bases. You can also choose snow globes that contain lambs and small children or religious scenes and add music.
2. Hand embroidered bib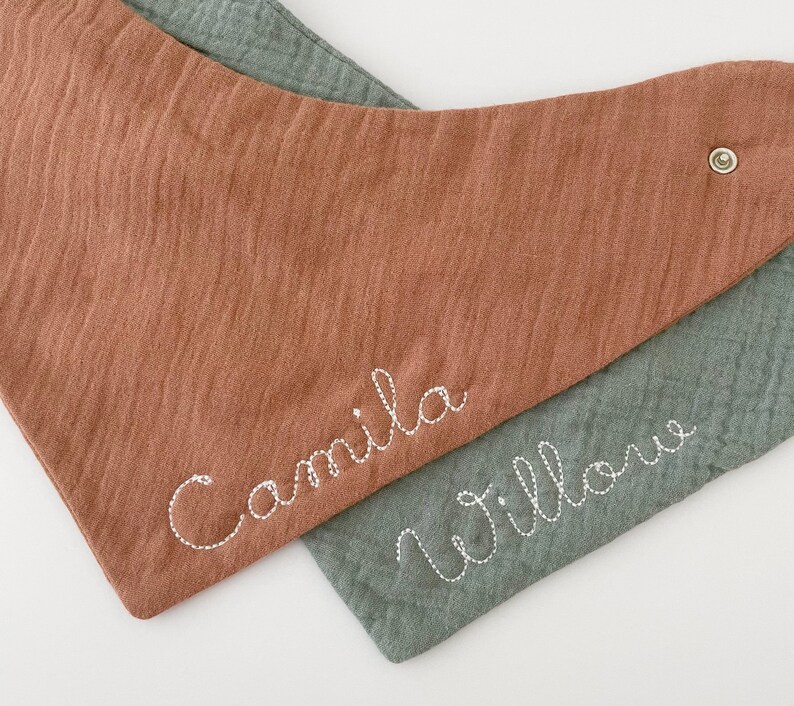 Put your mark on a bib you make or buy from a fabric store. If you're unsure how or need a little embroidery refresher, head into your local fabric shop for some advice. Once you've spoken to the pros there, you can also search online for a few tips and techniques on YouTube or on personal blogs.
3. Wood burned memory box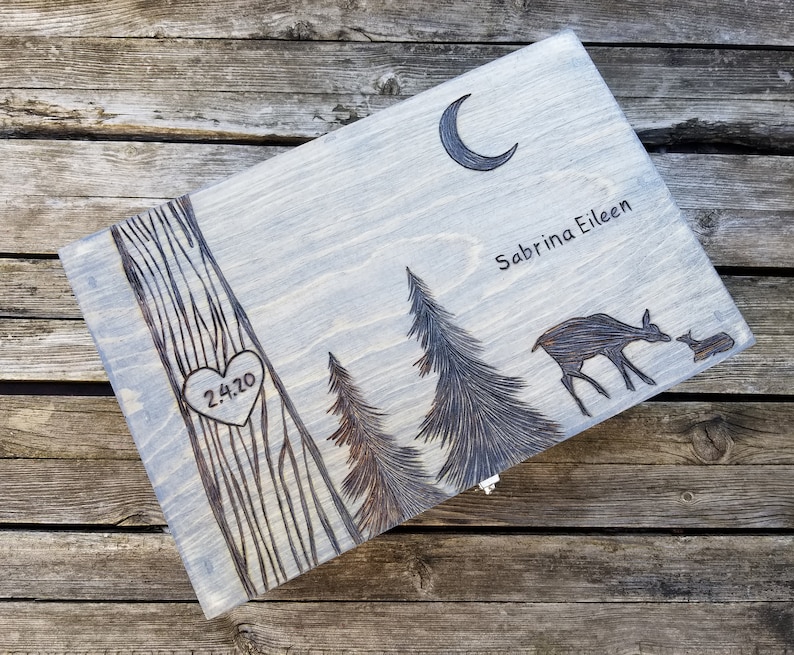 Apply your woodburning techniques to a baby's christening gift. The wood's symbology and the meaning behind baptism can come together in one beautiful baby memory box for your grandchild.
4. Personalized bracelet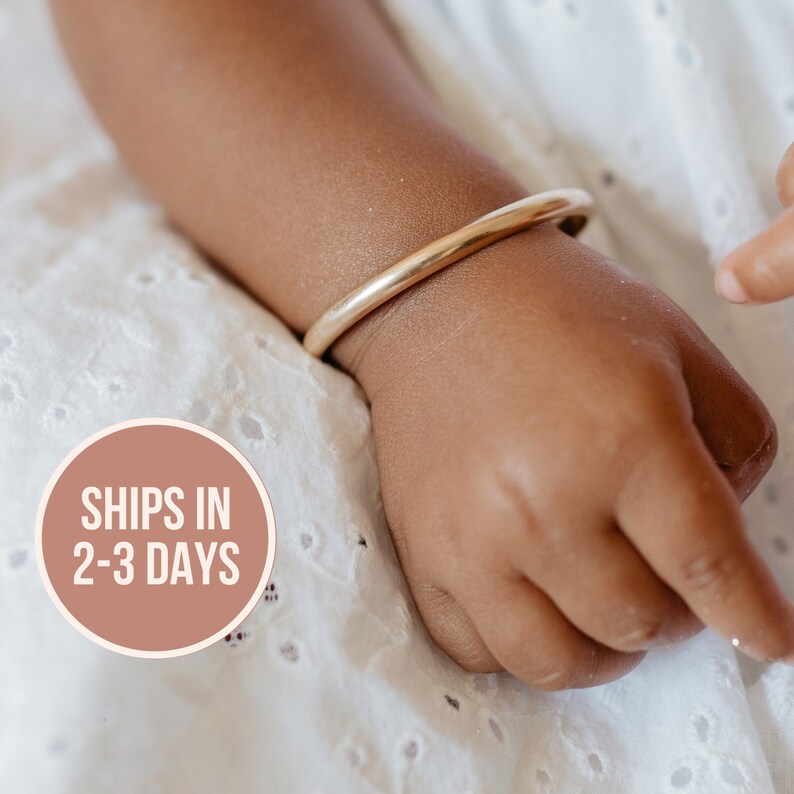 Churches baptize people of any age but a typical baptism occurs between the newborn stage to six years old. Head to the local jeweler, where you'll find christening bracelets appropriate for the child's size and maturity level.
5. Jewelry for mom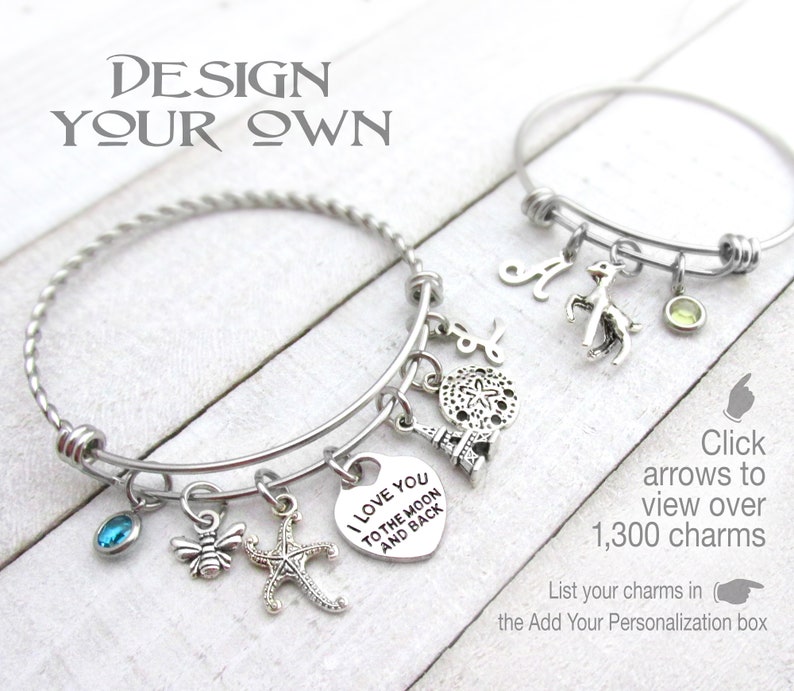 Dads, if you're looking to get something for your wife to celebrate the day, consider a delicate but simple cross pendant or a tiny charm to add to a charm bracelet. Lockets also work well — you can insert a picture of mom and child from the baptism day.
6. Engraved compass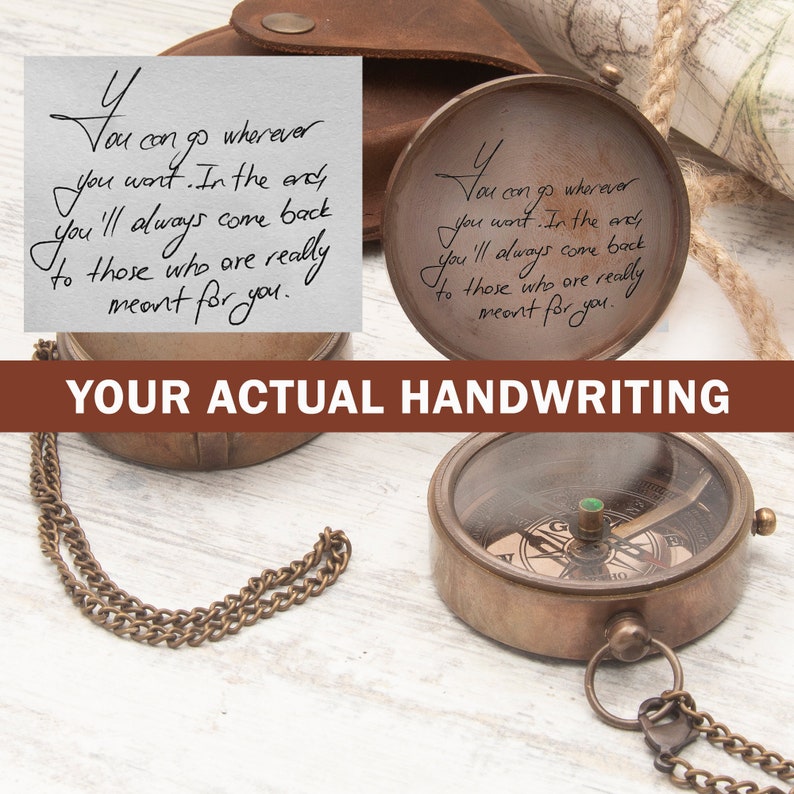 An engraved compass is a great metaphor. A compass implies that God will always be there to help your child find their way home or back to their faith.
Look for miniature compass pendants or engravable boxes to suit any budget.
7. Godparents' "The Godfather" or "Fairy Godmother" items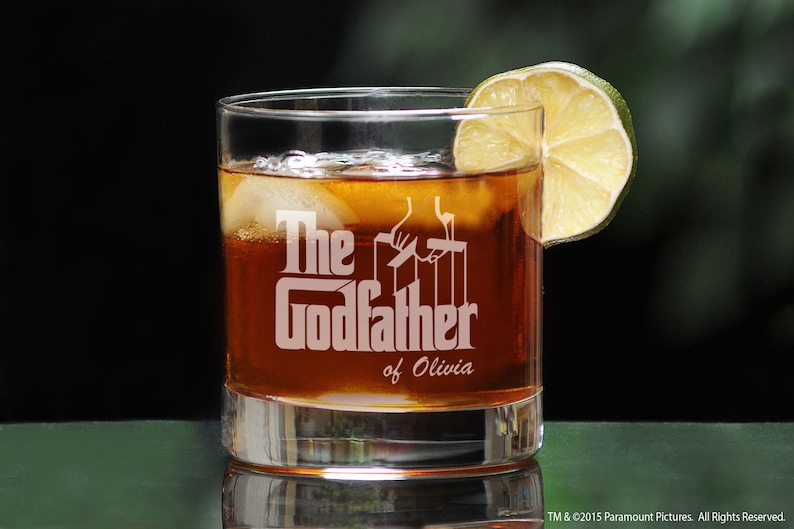 Aside from a beautiful keepsake from the day, add something fun and quirky like a shirt or other Hollywood memorabilia. You can also etch the title onto glassware, such as a whiskey or wine glass.
8. Hand-carved animals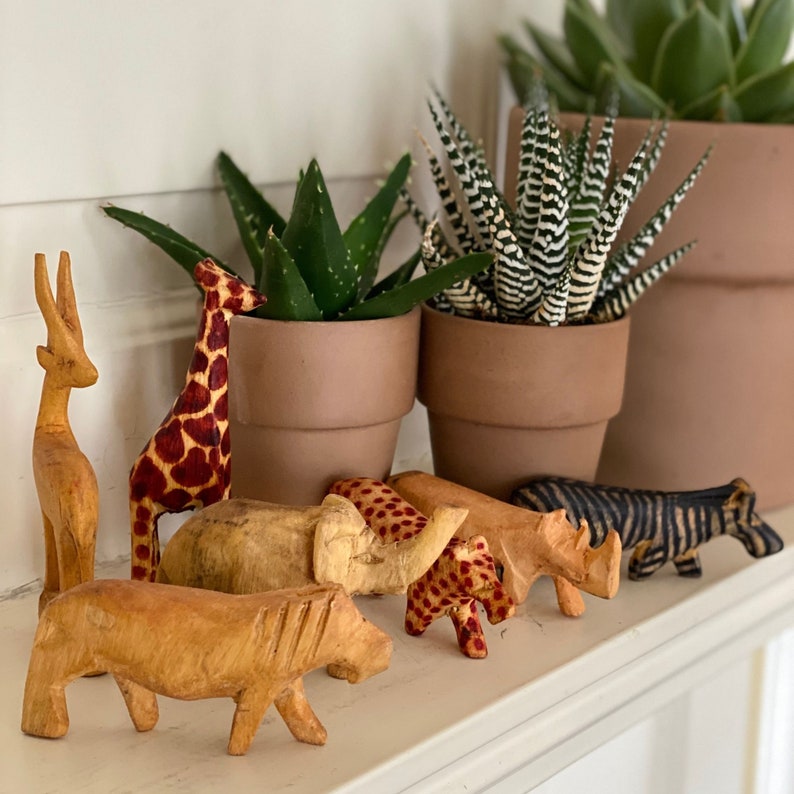 A child's baptism marks a perfect occasion to start collecting a Noah's ark menagerie. You can add to the collection with small artisan-carved animals each year, in honor of their christening. Over the years, they become treasured memories from parents or grandparents.
9. Glass or crystal miniatures
Other options include crystal, glass, or porcelain for those who aren't fans of wooden animals. Any one of these will make a lovely gift, but you may need to start with a shadow box that hangs on the wall. That way, these precious keepsake gifts remain beautiful year after year.
10. Personalized baptism block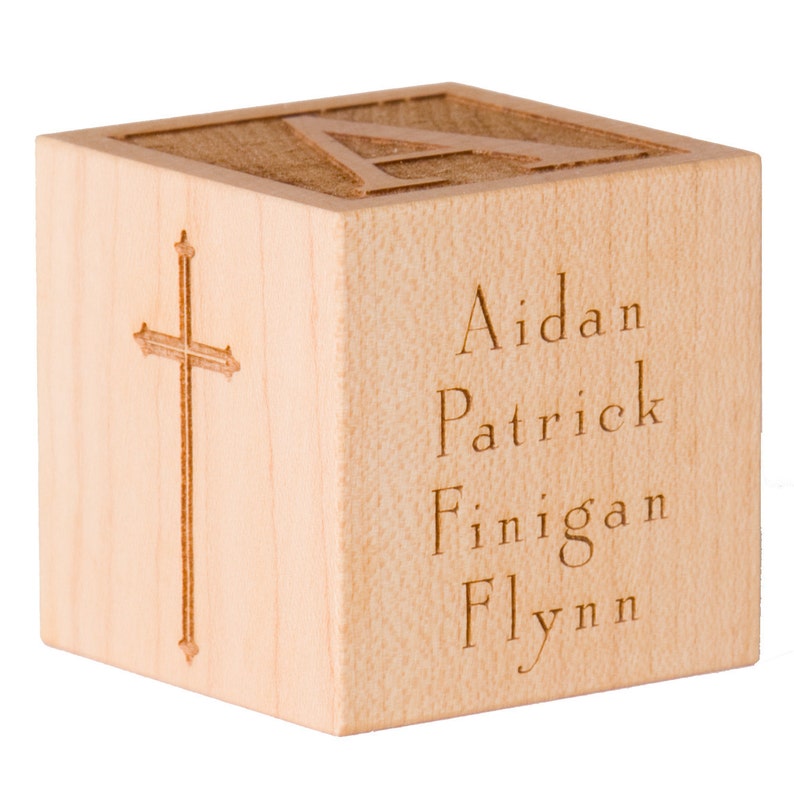 Personalize the iconic woodblock toy with your child's name, the baptism date, and anything else from the day. Look for somewhat larger versions inside online marketplaces. There, you can chat with an artist to add any specific details you'd like.
11. Personalized poem or story
Craft a story or poem suitable for your child's time capsule. Express anything that will be memorable and appreciated by the child for that one day when the time capsule is opened much later in the child's life.
12. The family baptismal outfit
Loan the family baptismal outfit to the newest members of the family. Maintain the tradition not only to signify that the church blesses the child, but that the family community and its ancestry embrace them wholeheartedly.
13. Star registry
Recognize the family's faith in heaven above with the purchase of a star registry. Choose a location fitting the parents and child's geography and request framing with any necessary personalization. As the child grows older, their parents can point out the star.
14. Noah's Ark piggy bank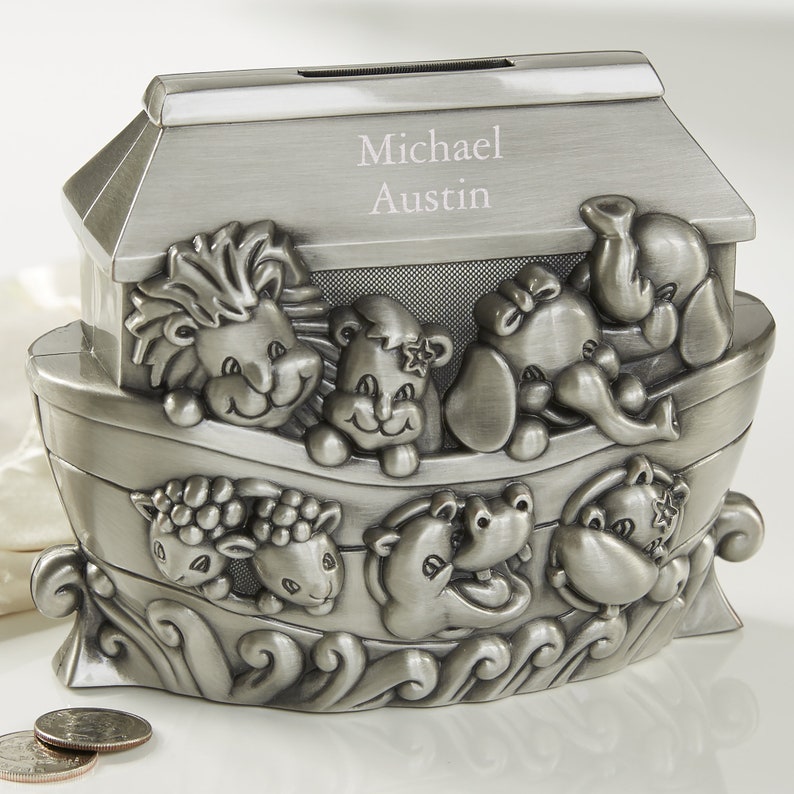 A Noah's ark piggy bank brings to life the Biblical story. Choose to have it engraved with the child's name and birthday or inscribe the christening date so that it's a reminder of the special day.
15. Musical plush animals
"Jesus Loves Me" plays from the inside of plush, squeezable animals. Lambs and bears are the most popular and often come in a few color choices such as blue, pink, or white.
16. Music box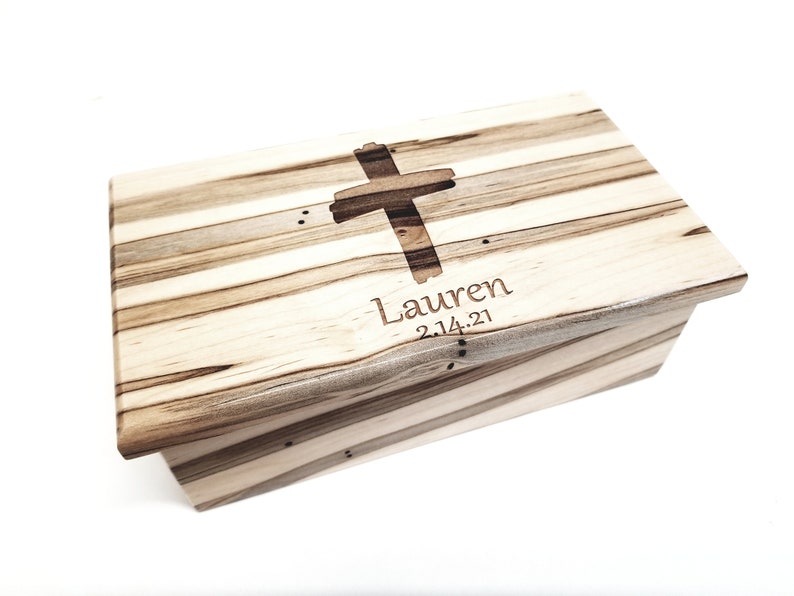 Online retailers have the largest selection of music boxes from which to choose.
First, choose your materials from porcelain to wooden.

Next, pick your theme of religious scenes, a crucifix, or optional personalization.

Finally, select from any number of songs.
17. Crocheted or quilted baby blanket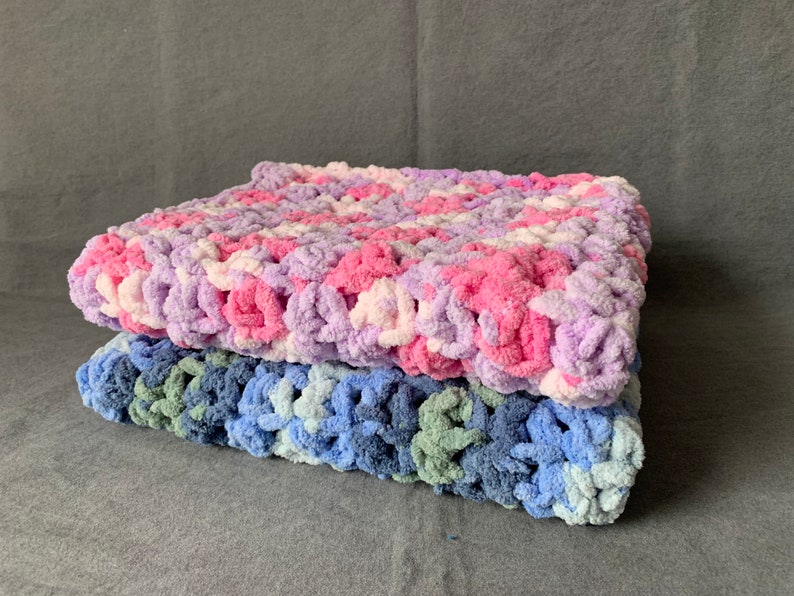 Often, handmade baby blankets wait inside cedar-lined keepsake boxes until they become heirlooms. Generation after generation will appreciate the delicate needlework, time, and love spent creating one of these treasures.
Baptism Keepsake Gifts for Guests of the Baptism
All but one item in the list below offers an easy DIY keepsake gift for the guests of the child's baptism. Look for online videos to fill in the spots that aren't self-explanatory.
18. Tiny cookies
Tiny cookies match tiny hands. Frost them with colored icing or add your baby's name. Then place them in a reusable container so that your guests can take them home. Don't forget to include a recipe for the cookies and the icing.
19. Small bottles of blessed holy water
When you first contact the priest or pastor to perform your child's baptism, inquire whether he will bless some holy water, too. You will have to supply your bottles, of course, and there may be some additional fees as well. But you can gift keepsake bottles of holy water from your child's special day.
20. Aluminum bottles of wine
Skip the airplane bottles of wine and whiskey and opt for ultra-premium aluminum bottles of wine. Not only can you find excellent tasting wine, but the entire bottle, including the cap, is recyclable.
Steel may sound like a strange container to deliver delicious wine, but the steel doesn't alter its flavor one bit.
21. Sustainable keychains and eco-friendly purse charms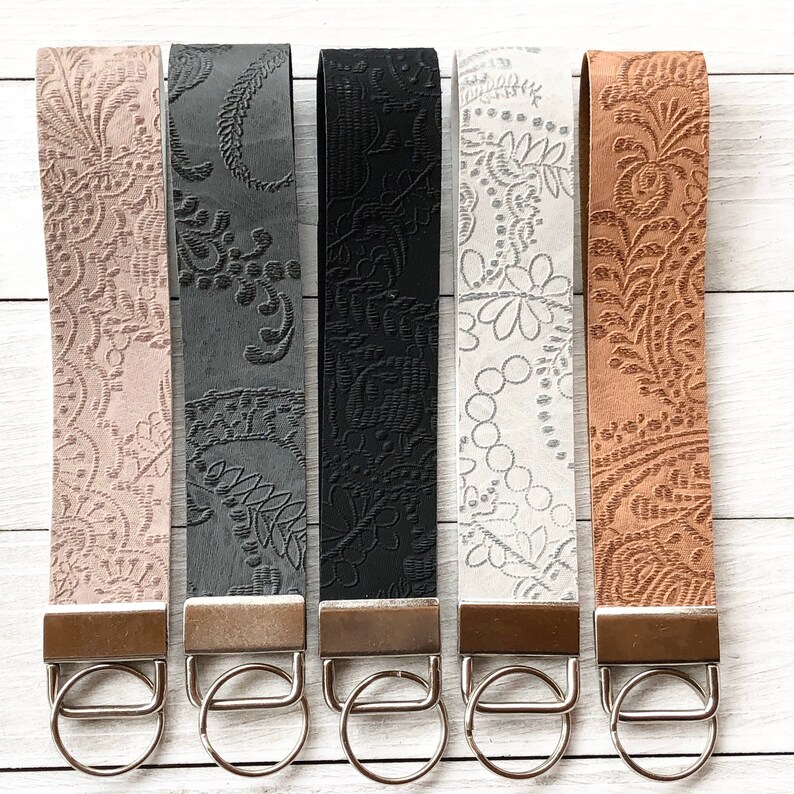 Skip the leather and plastics and choose other products that are fully sustainable in a keychain. Taking care of the planet now for your little one ensures the planet will be safe in their hands.
22. Miniature succulents
Succulents are increasingly popular gifts not just because they're easy to care for but also because they add many natural benefits to a home. From purifying air or improving oxygen quality, live plants naturally are more than just aesthetic. Add ribbon for color if you like.
23. Miniature hourglasses
One-minute miniature hourglasses make excellent paperweights for anyone's at-home desk. Plus, they're the perfect little reminder of your child on their baptism day.
Adorn with ribbons or charms if you think that's necessary, or keep it simple and leave them as they are.
24. Lavender wands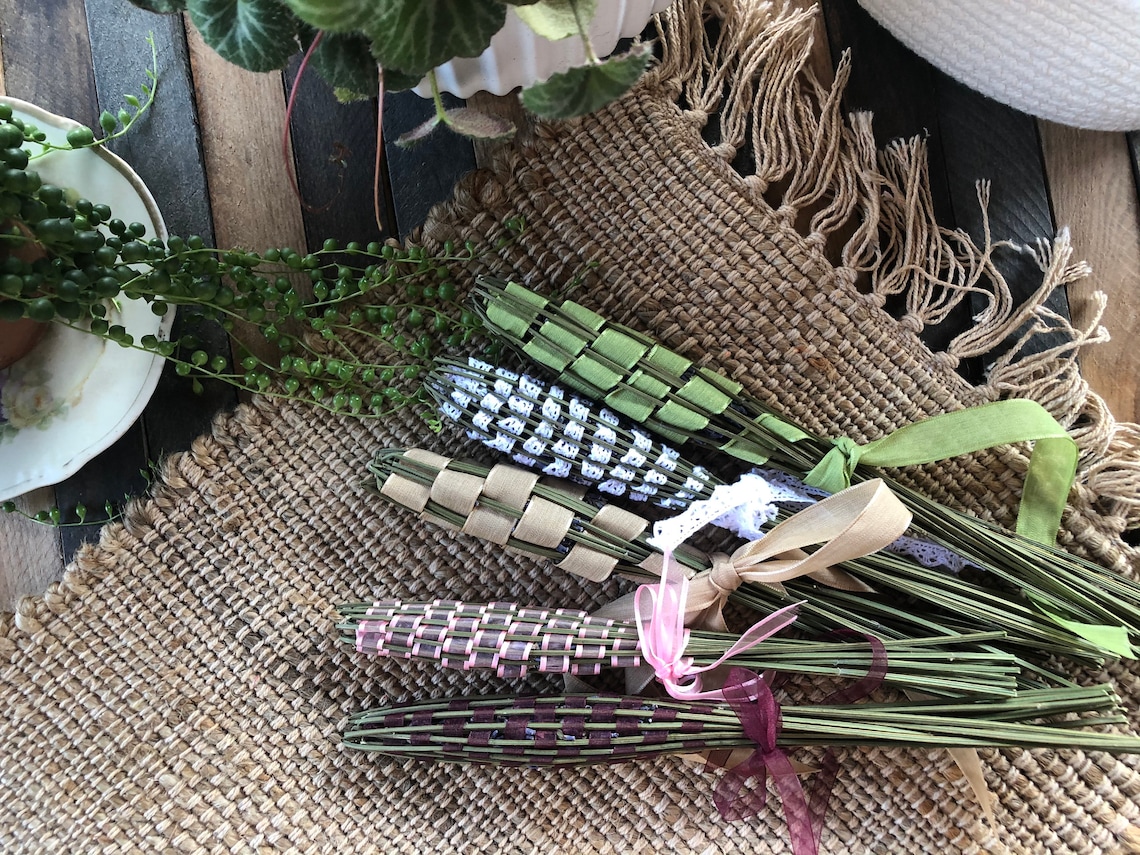 Braided lavender wands subtly scent any room. Your guests can hang them from doorknobs, bathroom mirrors, or even on car rearview mirrors. Plus, these dried flower gifts are easy to make.
Pro-tip: Make them ahead of time, so the chlorophyll (or green pigment) dries out and won't stain any fabrics, and so you can tighten the ribbon as they dry.
25. Tiny bottle of sand with ribbon
Because you collect and rinse small bottles for reuse, you're already one step ahead. The following is a list of additional items to gather for the guests of the baptism:
Sand

Charms

Cork stopper

Ribbon

Silver marker

Black construction paper

Scissors

2" paper punch

Small hole punch
First, fill each bottle with sand and charms, then secure them with cork stoppers. Use a 2-inch paper punch or cut small circles with scissors, punch a small hole at the tag's top. Get creative with the construction paper — use names, dates, and times. Secure the labels to the bottles with a colorful ribbon.
26. Hand-dipped candles with drip guard
Whether you love making candles or you're inspired to learn how to make them, your child's christening is the perfect time to make them for your guests. Include a homemade drip guard to keep their hands safe.
27. Miniature sachets and rosaries
Put your cross-stitch or other needlepoint abilities to use on small linen sachets. Fill with lavender or other dried herbs, then adorn with small keepsake rosaries. The sachet works for clothing drawers, while the rosary can join keychains for a daily reminder.
28. Painted Mason jars with candles
Here's what you'll need to make your own DIY Mason jar candles.
Paint the inside of Mason jars with non-toxic, eco-friendly paint. Allow time to dry.

Tie braided cotton wicks to popsicle sticks and dangle the wicks in the jars.

Heat eco-friendly soy wax and add essential oils.

Pour hot wax into jars. Allow time to harden.

Tie a ribbon to the jars and add charms for decoration.
If you need any extra advice, consult a blog or other channel online to get helpful pointers and tips.
Baby's Momentous Occasions
Traditions, celebrations, and milestones help us weave the fabric of our lives. By celebrating them as family and friends, we welcome these children as members of our communities or into faith organizations.