A death doula, also known as an end-of-life doula or death midwife, is someone prepared to help others through their final days. Death is something we all face eventually, and the fear around mortality can often be an obstacle in itself. Death doulas are trained to help the dying and their family navigate death and dying.
Through their wisdom, experience, and insight, death doulas advocate for healthy discussion and planning while advocating for the wishes of the dying. However, because this is a relatively new field, it's not always easy to find the right end-of-life doula for your needs. Explore our recommended death doula professionals in this growing directory.
Jump ahead
Learn more about death doulas
What Are Death Doula Qualifications?
All death doulas discover their passion for advocating for the dying through their own experiences and beliefs. However, many take extra steps to qualify themselves for this demanding role.
Careers:

Many death doulas come to this field through their work in other careers, such as social work, healthcare, caretaking, estate planners, and so on.

Certifications:

National and international death doula training courses provide hands-on knowledge, training, and guidance. Some common certifications are provided by

INELDA

and

NEDA

.

Specialties:

Lastly, many doulas specialize in specific parts of the mortality journey, like grief, advance planning, or meditation.
With that in mind, review our recommendations for the best death doulas below. These are Cake vetted and approved providers of end-of-life doula services, and they each bring their own unique experiences to their practice.
Note: Though these providers are organized by location, they all offer remote services. This means you can connect with any doula regardless of location by asking about their remote practices.
Cake's Featured End-of-Life Doulas
We love to celebrate the end-of-life doulas who are a strong part of our community. These doula's below are active members of Cake's discussion forum, and they embody Cake's values of openness, empathy, and compassion.
Desiree Celeste (Denver, CO)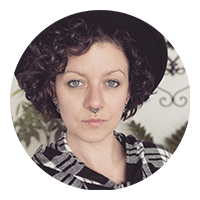 Desiree Celeste is a non-binary Death Companion, serving all communities in times of death & grief. They are also a Trans Inclusion Educator and Advocate.
Desiree began their practice in Death Companionship as an act of community care. Their dedication to uplifting their community brings them to (physical and virtual) kitchen tables and bedsides across the globe. They offer guidance in Advance Care paperwork, create comfortable spaces for both those at end of life and grieving, and even help take practical stressors off client's to-do lists, such as placing difficult phone calls and organizing visitations. Their capacity to meet people where they are, navigate client's needs, and help others feel more at ease in times of distress is a cornerstone of their practice.
Denver Death Companion Website | desiree_celeste@aol.com | $40 - $120 sliding scale
Certifications
Narinder Bazen Nine Keys Death Midwifery Apprentice

Cole Imperi's Death Companionship Crash Course

Rain Dove's Conflict Resolution Course
Circle of Compassionate Care (Taos, NM)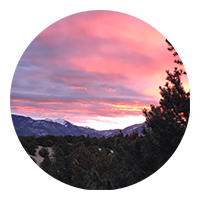 Rose Gordon of Circle of Compassionate Care specializes in spiritual care, bereavement, and end-of-life education. She is a non-medical caretaker who provides emotional and spiritual support to dying people and their caregivers by drawing up decades of education and hospice experience.
After five years acting as a director and faculty member at Upaya Being with Dying Project, two years as Taos Deputy Investigator for the Office of Medical Investigator, three decades of end-of-life care experience, and earning a degree in hospice and grief counseling, Rose is prepared to guide others through all of life's changes.
Circle of Compassionate Care Website | redroses@toasnet.com | Starting at $60/hour
Certifications
Member of the Spiritual Care Association

NEDA Badge

Extensive experience offering training
Death Doulas in the Southeast
These death doulas are located in the American Southeast, including Texas. These doulas put their training and experience to create positivity in the lives of their clients.
Crossing Over, LLC (Huntsville, AL)
Death is a natural part of life. We all do it. It's time we have a say in how we do it. Susan Wolf-Hall, the death doula behind Crossing Over, works to help families understand the death process and make it a time of closeness and joy with the time that is left.
Crossing Over Website | crossingoverllc@outlook.com
Certifications
Doulagivers Certified End-of-Life Doula
Doulagivers Certified Eldercare Doula
Death, Me, Dying Tree (St. Augustine, FL)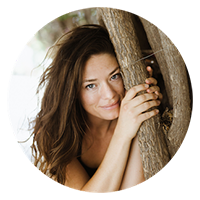 Lana Smithner is the founder, director, and artistic facilitator of "Death, Me, Dying Tree." As a certified death doula by Rev. Olivia Bareham of Sacred Crossings, hospice volunteer, meditation guide, ceremonialist drummer, performing artist, and filmmaker she believes that melding death positive healing modalities with art and storytelling is the way forward. Her desire to change the way we deal with death is at the heart of all her work.
Death, Me, Dying Tree Website | deathmedyingtree@gmail.com | Starting at $100/hour
Certifications
Certified Death Doula by Rev. Olivia Bareham of Sacred Crossings

RYT 200 Certified Yoga Teacher

Certified Divine Sleep Yoga Nidra Guide

Certified Thai Foot Reflexology Massage Therapist of ITM

Reiki Master/Teacher
A Circled Life Death Doula Services (Kissimmee, FL)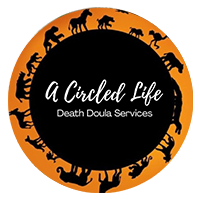 RaynForest would consider herself a Death Doula since childhood. She was taught to honor & respect Los Muertos. I guess you can say she's been Doulaling family members for years along with her spouse.
She graduated from International Association Professional Career College and received her Death Doula Certification in 2020. She specializes in working with people and beloved pet companions. She has a B.S in Holistic Nutrition & Holistic Health and is also an Ordained Spiritual Guidance Counselor, Ancestral Herbalist, Certifying Birth Doula, Reiki Master for people & pets. She specializes in Usui & Quantum energy healing. She is also bilingual fluent in Spanish.
A Circled Life Website | acircledlife@gmail.com | Starting at $55/hour
Certifications
Death Doula Certification

Ordained Spiritual Guidance Counselor Certification

Herbalist Certification

Reiki Energy Healing Certification

Event Planner Certification

Floral Arrangement Certification

Member of IAPO & NFHA
Pathway End-of-Life (Canyon, TX)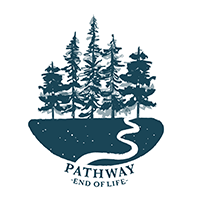 As an Oncology Massage Therapist working with cancer survivors, Melanie Eggleston realized the need for open discussions about the emotional and practical aspects of reaching the end of life. A Licensed Massage Therapist since 2011 and an Oncology Massage Therapist since 2013, Melanie went on to train in End-of-Life Massage in 2019 and became an End-of-Life Doula through Going With Grace in 2020.
In her work as a Death Doula, Melanie has been described as a "professional daughter," acting with the care and compassion of a family member to support and guide individuals and their loved ones through the dying process. She considers it an honor and a privilege to help those at the end of their lives experience the "good death" they desire, whatever that might look like for each individual.
Pathway End-of-Life Website | mrseggleston09@gmail.com | Starting at $50/hour (sliding scale available)
Certifications
Licensed Massage Therapist

Oncology Massage Therapist

End-of-Life Massage Therapist

Life Coach with JRNI Co

Society for Oncology Massage Preferred Practitioner

NEDA Member
Death Doulas in the Northeast
These doulas below are located in the American Northeast, though they serve all regions. Always available to help others in need, these are your guides through life's many journeys.
Constellations Deathcare (Brooklyn, NY)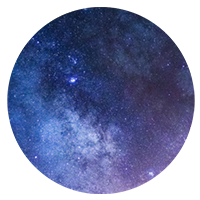 Kate Muehlemann-Cataldo is a Certified Hospice & Palliative Care Registered Nurse with 18+ years of healthcare experience, a death doula, and a visual artist. She provides non-medical support and guidance to people with the added benefit of a deep understanding of illness, medicine, and medical care. She focuses on open and honest dialogue, with a respect for both life and death.
While available to all people, her services center and celebrate the LGBTQIA+ community and their support systems. In many ways, people with this lived experience have had to challenge traditions and the status quo throughout their lives. This approach is similarly applied to the process of reclaiming and creating a death that matches personal vision, values, and identity.
When working with clients, Kate draws on her background in the healthcare system, art, and meditation techniques to provide support at any stage of the death and dying process, and with those who are experiencing death anxiety and/or grief.
Certifications
Registered Nurse, B.S. in Nursing
Certification in Hospice and Palliative care and Critical Care Nursing
NEDA Proficient Death Doula
Going with Grace End of Life Planning Program
E-RYT 200 (Experienced Yoga and Meditation Instructor)
You Are Not Alone Elder Care, LLC (Woodbridge, NJ)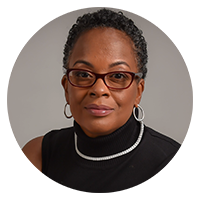 Adrian Allotey is currently responding to a universal calling in her life: service to elders and their loved ones. Her life's mission is to promote the final years as a sacred, beautiful, honorable stage of life. She serves this world as a non-medical end-of-life doula and elder companion who specializes in physical, emotional, and spiritual care.
Through extensive and continuous end-of-life doula training, she provides support, education, and suggestions to comfort those with a terminal diagnosis. She is equipped with the skills to prepare those who have the diagnosis and their loved ones for their last breath, hold their hand through a peaceful transition and create a new normal for those left behind. She improves the quality of her client's lives by being an active listener, understanding them, and advocating for their wishes.
She recognizes and supports the notion that social interaction can be their greatest need. Her motto "my heart to your heart" is evident in the holistic companionship she provides. She has a toolkit of resources to bring maximum comfort; reiki, essential oils, crystals, etc. She is often referred to as an angel, a Godsend, extraordinary, beyond belief and words of the like.
You Are Not Alone Elder Care Website | adrian.allotey@yanaec.com
Certifications
NEDA Member
Doulagiver Member
National Home Funeral Alliance Member
NJ Health Care Network Member
Doulagivers Eldercare and Care Consultant Training
Reiki Level 2
NHPCO Training
Hereafter Partners (Princeton, NJ)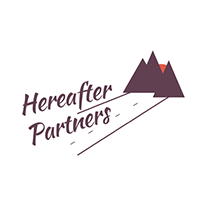 Leslie Rowley is an INELDA trained doula with Ph.D. in Social Psychology. She specializes in resources for members of "the sandwich generation" stuck between their own life journey and the caregiving of others or anyone who needs support in an end-of-life journey.
A member of the national board of Compassion & Choices, Leslie has VSED experience, and is located in Mercer County, NJ. She is accessible to the NJ/PA/NY tri-state area, but available online anywhere
Hereafter Partners Website | leslie@hereafterpartners.org
Certifications
INELDA Training
Ph.D. Social Psychology
National Board Member of Compassion & Choices
NELDA and INELDA Member
Death Doulas in the Midwest
These doulas below are located in the American Midwest, though they serve all regions. Connect with them in-person, online, or through chat using one of the methods of communication below.
Astral Dragonfly
Angela Laakso of Astral Dragonfly is an INELDA trained/NEDA proficient end-of-life doula and grief coach. With a Masters Candidate in Cannabis Science and Therapeutics at the University of Maryland ('23), Angela also has a Bachelor of Science from the University of Toledo with a concentration in Death & Dying, Psychology, and LGBTQ+ Communities.
Astral Dragonfly Website | angela@astraldragonfly.com
Certifications
INELDA Trained
NEDA Proficient
Shoji Bridge Departure Doula (New Albany, IN)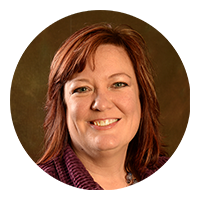 Michelle Churchman is the owner and practitioner at Shoji Bridge Departure Doula. A cancer diagnosis when she was young helped Michelle develop a healthy view of death and dying, and attending her mother's death led to her passion for supporting people who are dying, educating and advocating for death preparedness, and death positivity.
She is a certified Doulagivers Specialist; a care consultant, elder care doula, and end-of-life doula, member of the National End of Life Doula Alliance, and a hospice volunteer.
Shoji Bridge Departure Website | michelle@shojibridge.com | Starting at $17/hour
Certifications
Master's Degree in Interdisciplinary Studies
Certified Doulagivers Specialist
NEDA Proficiency
Death Doulas in the West
These doulas below are located on the American West Coast, though they serve all regions of the country and the world. Death doulas are compassionate, caring individuals who aren't afraid to put the experiences of others first.
Nourished Being, LLC (OR)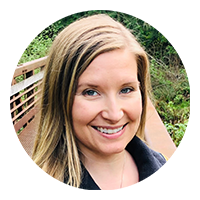 Natascha is a Yoga Therapist, Ayurveda Wellness Counselor, and End-of-Life Doula and founder of Nourished Being. After experiencing much loss, including her father, she decided to pursue end-of-life and intuitive work, areas she always felt called toward. In being with her father during his very last breath, and in connecting with his spirit on the other side, Natascha realized ways to further heal herself and grieve as well as support others at end-of-life and beyond.
On top of earning certification as an end-of-life doula for humans, she weaves in her love for our furry and feathered friends as an end-of-life doula for companion animals. She received her training through the University of Vermont's Larner College of Medicine.
As a death doula, Natascha offers non-medical support. She is especially interested in helping clients with legacy projects as well as educating and guiding on the various options and resources available. She has also served as support for an Oregon nonprofit that assists in educating about end-of-life planning and resources. Natascha works with clients one-on-one and in small groups to invite ritual and reverence for one of the most sacred periods of transition.
Nourished Being Website | hello.nourishedbeing@gmail.com | Hourly & package pricing available
Certifications
End-of-life Doula Certification (University of Vermont's Larner College of Medicine)

NELDA Member

Ayurveda Wellness Counselor training (Sevanti Institute)

Yoga Therapy training (Pranayoga Institute)

Member of the International Association of Yoga Therapists (IAYT)

Member of the National Ayurveda Medical Association (NAMA)
Sacred Crossings (Los Angeles, CA)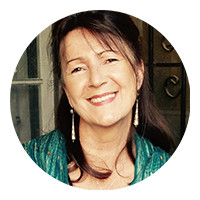 Rev. Olivia Bareham is a death midwife, home funeral guide, funeral celebrant, and the founder of Sacred Crossings - The Institute for Conscious Dying and Alternative Funeral Home. She has been supporting individuals in their death journey for 15 years and teaches an intensive doula certificate training program, the Art of Death Midwifery.
Sacred Crossings Website | olivia@sacredcrossings.com
Certifications
Degrees in Education and Natural Theology and Sacred Healing

Certified Death Midwife

Ordained Inter-Faith Minister
International Death Doulas
Last but not least, these doulas below are located outside of the United States. They serve an international market as well as their local communities.
Gentle Death Education and Planning (Tasmania, Australia)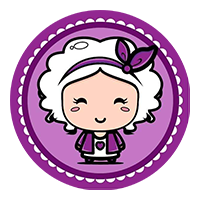 One of Australia's leading end-of-life educations, Dr. Annetta Mallon is an end-of-life consultant, doula, and grief psychotherapist in Meander, Tasmania, Australia.
With over two decades of experience as a somatic psychotherapist specializing in grief, loss, injury, trauma recovery, and personal growth, she serves as a death doula and celebrant for those seeking guidance near the end of their life.
GDEP Website | info@gdep.com.au | Starting at $110 (AUD)
Certifications
Ph.D. Social Science

Master of Art Therapy

HHP TCM

HHP Western Bodywork and Counseling

Evidence-Based EFT

Deathwalker

Doula Training

Australian Home Funeral Alliance Member

Natural Death Advocacy Network Member

NEDA Member
Sabrina Singha (London, UK)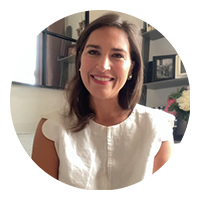 Sabrina Singha is an end-of-life doula who seeks to help those reaching their end of life and their loved ones to find light and meaning during this delicate time.
Sabrina approaches death in a positive way, alleviating the fear, uncertainty, and doubt to help people feel better prepared. She believes we can change views of death and dying in Western society through gentle curiosity and openness.
Sabrina Signha Website | eol.doula.sabrina@gmail.com | Starting at £50/hour
Certifications
Certified End of Life Doula (

Soul Companions, UK)

NEDA Member

Shooting Star Children's Hospice Volunteer

End-of-Life Support Volunteer (Brigitte Trust and Lambeth Council's Advance Care Planning Consortium)
How to Join the Directory
If you're a death doula, our directory and recommendations are always growing. Apply to join the list above by completing this brief application. We review each submission for qualifications and specialties, so please complete as much of the form as possible.
At Cake, we like to highlight death doulas who are a big part of Cake's community. Join the conversation around all things death, dying, and living on our discussion board. Our team of experts always contributes to the conversation, and we'd love to hear from you.