Creating a homemade or artsy memorial gift is not only extra special but can be therapeutic in helping with your grieving process as you make it. There are endless ideas for DIY memorial gifts that can use the belongings of the deceased or common household items.
Overview: Our Top Picks
DIY Memorial Gift Ideas to Remember the Deceased
DIY Memorial Gift Ideas to Remember a Pet
DIY Memorial Gift Ideas for the Holiday Season
Other DIY Memorial Gift Ideas
Jump ahead to these sections:
Here are some ideas for your do-it-yourself project that will remember your loved one in a unique and lovely way.
Tip: If you are the executor for a deceased loved one, you have more than just the memorial to think about. Handling their unfinished business can be overwhelming without a way to organize your process. We have a post-loss checklist that will help you ensure that your loved one's family, estate, and other affairs are taken care of.
DIY Memorial Gift Ideas to Remember the Deceased
It's impossible to prepare for the loss of a loved one no matter the situation. Once they have passed on, creating something to remember them and commemorate their life is a helpful part of the grieving process. These one-of-a-kind gifts can be given to another loved one as well.
1. Photo collage
You might already be creating photo collages or boards for a funeral service, or finding a photo to use on an online memorial page. You can repurpose all of those photos to create a photo collage. For a photo collage, you can gather a mix of photos of the deceased and create a beautiful tribute to them and the relationship they had with the person.
This gift can be done using a photo album or you can create a collage on a sturdy paper that can be framed or hung on the wall.
Pro Tip: If you don't have many of the personal photos from the person this is for, look around for social media photos!
2. Keychain
A keychain will keep their loved one with them every day. All you will need is a keyring and you can make a keychain out of just about anything.
Some simple keychain ideas can include a bracelet or ring they used to wear, a quote, or inside joke you shared engraved or painted on an item or a small container of their ashes.
3. Video compilation
In the digital age, a video with photos and videos of the deceased is a gift that keeps on giving. It can be emailed as a digital gift to multiple people and enjoyed at any time or day.
Pro Tip: For safekeeping, put the file on a USB drive. This one can also double as a keychain!
4. Handwriting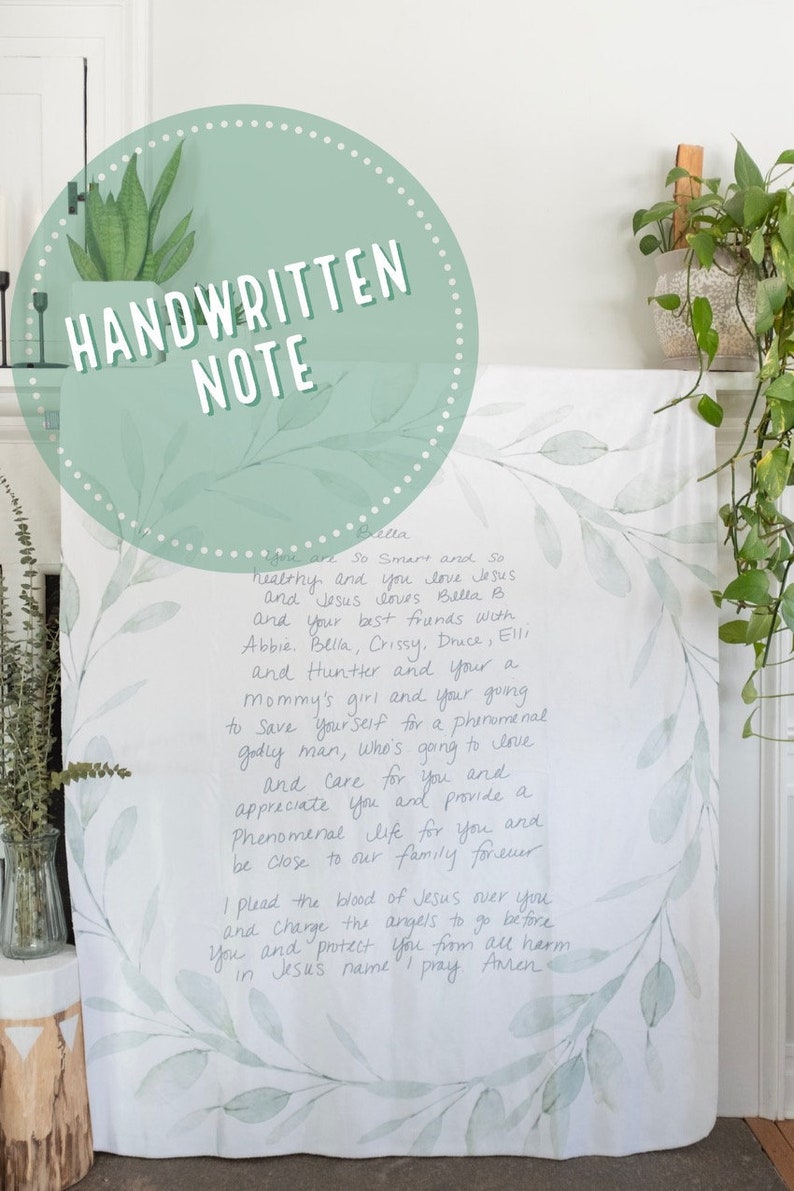 A popular way to remember a loved one is using their handwriting. You can copy their handwriting from a card or letter they have written and print it on a blanket or shirt. This can be an especially touching sympathy gift for someone whose loved one used to write daily.
Pro Tip: You might need to ask the recipient of this gift for an example of their favorite card or note from the deceased so you are able to surprise them with what they hold dear.
5. Dried flowers
Flowers can last forever if you dry them out and preserve them in glass or molds like these. This makes for a beautiful memorial that can be set up on a table or hung on the wall.
Pro Tip: Preserve flowers from a funeral or memorial service by using resin and creating a unique picture frame for them to put a photo of them inside of.
6. Create a memorial page and fundraiser
If the deceased doesn't yet have a memorial page online, you could create one for the family. However, make sure that you propose the idea to the rest of the family before taking any steps to make a memorial page. The family might be uncomfortable with the idea, or they might not want an online memorial page for other reasons. If they do like the idea, creating the page for them is a great gesture of sympathy and of respect to the departed.
Pro Tip: You can create a beautiful, simple online memorial page with Cake.
DIY Memorial Gift Ideas to Remember a Pet
Losing a pet can be heart-wrenching. They may not live long on earth, but will forever be in an owner's heart. You can use photos of the pet or items of theirs left behind to make something unique.
7. Locket
A locket can hold a small piece of just about anything. You can put a photo of the pet, or give the owner the empty locket for them to decide what will go inside. They may have the pet's ashes, like this cremation locket, or some of their fur that can go inside instead.
If your loved one has their deceased loved one's lock of hair or cremated remains, you can send them in to be turned into a memorial diamond. After a consultation and a few months of waiting for the diamond to grow, you'll have a custom diamond that you can get set on a ring, necklace, or other jewelry.
Some companies, like Eterneva, create lab-grown diamonds and allow you to pick from several cuts and colors for your gemstone.
If you're looking for something more solid and tangible, companies like Parting Stone create beautiful, handheld cremation stones to help someone grieving keep their loved one close by.
8. Repurpose bandana or bowtie
If the pet wore a bandana, bowtie, or any other apparel you can create a special piece with it.
Pro Tip: For the bandana-wearing pup, wash and use it as a headband. Sew on their name or birth date to make it extra special. Similarly, you can repurpose a collar or leash as a bracelet or anklet!
9. Dog tag necklace
A simple DIY for a dog or cat is to use their name tags as a necklace, by putting their tags onto a chain.
If you are able to, getting the other side engraved or adding to the previous engraving with the dates they lived is a sweet addition. This gift would make a great part of a larger sympathy gift basket as well.
10. Shadowbox
A more formal way to remember a pet is with a shadowbox. It is a beautiful way to put all things in one place and will look nice on display.
Pro Tip: Gather a nice photo, their favorite toy, and google a quote or prayer to include inside.
DIY Memorial Gift Ideas for the Holiday Season
Whether someone has lost their loved one during the holiday season or is going through the holidays without them, it's tough. There are gift-worthy creations that can uniquely remember the deceased at this otherwise fun time of year.
11. Ornament
You can be as simple or involved as you wish to create a memorial ornament. By simply adding a ribbon for hanging onto an item of theirs or put something special inside a glass ornament. Go a step further with molding your ornament or writing the name of your loved one on an ornament for the year.
Pro Tip: A beautiful option is using their clothing for an ornament by stuffing it and sewing their name on the front.
12. Artwork
If you can draw or paint, dedicating some time to creating a drawing of them is a beautiful idea. All you need is some paper or canvas and your medium of choice. This is something to keep personal or give as a gift during the holidays.
13. Donation in their name
The holiday season can be tough for many people and donations go a long way. If the deceased was a supporter of a charity or struggled with an ailment at the end of life, try giving a donation to that charity.
Pro Tip: On the same note, starting a fundraiser in their name is another way to do something special during the holiday season.
14. Shirt pillow
There are tutorials across the internet for how you can use your loved one's T-shirt, sweater, and dress shirt to create a pillow. This can be an unexpected and special sympathy gift to give at holiday time.
Pro Tip: Use the biggest and softest shirt for the best pillow.
15. Memory box
You can use a shoebox or wooden box, decorate it, and put in items they loved, photos of them, and cards they wrote inside. A memory box can be an especially sentimental gift for a child who has lost their parent.
They can hold onto special cards and letters that can help them remember their parent, as well as other photos they may not have seen from years before.
DIY Indoor Memorial Gift Ideas
There are many easy and practical ways to memorialize your loved one year-round right inside your home.
16. Mantel items
A fireplace mantel is a prominent place to set up a remembrance for a loved one. Just about anything can be featured on a mantle, from flowers to a photo or engraved plaque.
This makes for a great gift that will be seen and appreciated daily.
17. Candleholder
Make a candleholder by using any glass cylinder and painting the deceased's name and any other info on it. A candleholder is a great way to remember a loved one, and it can be refilled again and again when the wax melts.
Pro Tip: Get the photo of your loved one printed on the glass professionally!
18. T-shirt art
We all have that shirt we love or even over-wear. Instead of donating or passing down t-shirts of the deceased to be worn, use it to create wall art with an iron and a canvas.
Pro Tip: Get creative with how you use the deceased's old clothes. If you do not want to make it into art, repurpose it another way. By reworking the fabric and making some changes, it can be gifted to another to wear proudly.
19. Memory jar
Spend some time reminiscing on your favorite qualities and memories of the deceased. Locate a jar or vase and write out memories on pieces of paper. Put these into a jar and they can be nice surprises for them to read through in tough times.
Pro Tip: Similar to a memory box, you can get creative with the decor on the jar and use colored paper for memories.
DIY Outdoor Memorial Gift Ideas
Alternatively, there are outdoor gifts to memorialize a loved one as well. This is appropriate for the outdoorsy deceased or those grieving who love being outside. Creating an outdoor memorial can also be a great way to get a grieving loved one outdoors, which can be good for their mental health.
20. Garden stone
A painted stone for a garden or outdoor sitting area is a simple way to have an outdoor memorial.
Your stone can be any size, from a small one with their name to a larger one with their portrait painted or printed on it.
21. Tree
A tree is a beautiful way to create life in memory of the loss of a life. It is an uplifting way to remember your loved one and serves as a living thing you can visit anytime to think about them.
Pro Tip: To go a step further than planting a tree, you can also put a stone or plaque into the ground nearby to have the deceased's name alongside it.
22. Wind chime
A personalized wind chime will remind you of your passed-on loved one anytime the wind blows. There are easy ways to make your wind chime with metal cans, larger pieces of jewelry they wore, or other metal items!
The Gift of Closure
The loss of a loved one is an inevitable pain that comes with life but is in no means easy. To ease the pain, help with grief, and serve as a memorial for years to come, create a DIY memorial gift.
You do not have to be a professional artist to create a beautiful and personalized ode for your deceased loved one.