Everyone could use a bit of encouragement from time to time. While the best way to give support is with your company and kind words, who doesn't appreciate a thoughtful gift? Sympathy gifts and get-well gifts are perfect for when someone's not feeling their best, but what about during life's hard moments? What encourages them to lift their head up and continue onward?
Overview: Our Top Picks
Encouraging Gifts for Your Mom or Dad
Encouraging Gifts for New Parents or Parents-to-Be
Encouraging Gifts for Friends
Encouraging Gifts for Coworkers or Clients
Encouraging Gifts for Someone Who's Sick
Jump ahead to these sections:
If you know someone who could use a helping hand or a boost of positivity, we have the perfect life of gift ideas. Look to these 21 ideas below for the perfect encouraging gift and gift basket idea for any recipient.
Encouraging Gifts for Your Mom or Dad
Parents are sometimes the hardest people to shop for. They might already have all of the things they "need," and they don't usually go to their kids for "wants." That being said, these gift ideas below are always a good idea in moments of encouragement.
1. Meal delivery
A meal delivery kit is perfect for busy parents who are used to always doing the cooking. Keep mom and dad out of the kitchen for a night with a meal delivery service or meal prep kit that does the hard work for them.
2. A handwritten card
Don't underestimate the power of words. A handwritten, kind card with thoughtful words from the heart goes a long way. Life moves fast, and the ones we love won't always be around. Taking some time to put your feelings and support into words means the world to them.
Use these American Greetings blank cards to let your loved one know how special they are to you.
3. Wine or beer
Who doesn't appreciate some thoughtful libations? Gifting their favorite wine or beer, with some glasses or maybe a delicious treat, is a way to show you're proud of them. Cheers to their success. Now welcome life's challenges!
4. Flowers
Flowers are always a nice gift to receive, no matter the occasion. Choose a beautiful bouquet to give your parents to let them know you appreciate everything they've done for you. Pair your floral arrangement with a gorgeous vase to show that you know their taste.
Encouraging Gifts for New Parents or Parents-to-Be
New parents face some of the biggest challenges. Going from being independent to suddenly being responsible for an entirely new life is a huge burden, but it's also quite the blessing. These gifts make things a little bit easier.
5. Home-cooked meal
Sometimes the best gifts are simple. Making a home-cooked meal (or several) to bring to the new family is a huge weight off their shoulders. New parents are rushing around, catching sleep wherever they can, and they don't have the time or energy to cook.
6. Grocery delivery
Similarly, new parents don't always have the ability to go to the grocery store. Gifting a subscription or ecard gifts for the grocery store makes their life a whole lot easier. If that isn't in the budget, offer to handle the shopping on their behalf.
7. Coffee or tea
Caffeine is a new parent's best friend. Offering some of this must-have brew during the first few months of parenthood is a blessing they won't forget. Pair this idea with a warming mug or coaster to ensure their favorite drink doesn't get cold.
Let the new parents have a wide selection of choices with this assortment box of Stash tea bag samplers.
8. Comfy clothing
Lastly, new parents will do a lot of staying at home. This isn't a time for wardrobe upgrades, but they certainly would appreciate a new set of comfortable clothing that's easy to throw on. Things like sweaters, comfy pants, socks, and so on are a great idea.
Encouraging Gifts for Friends
Friends are there when we need them most, so now it's your turn to show them how much they mean to you. These gifts remind them of your friendship and bring you closer than before.
9. Digital streaming
There's so much we can learn from TV and movies nowadays. This is an opportunity not only for entertainment but also to experience new stories and ideas. When paired with your best recommendations, this is a digital gift that keeps giving.
We love Amazon Prime Video.
10. Care package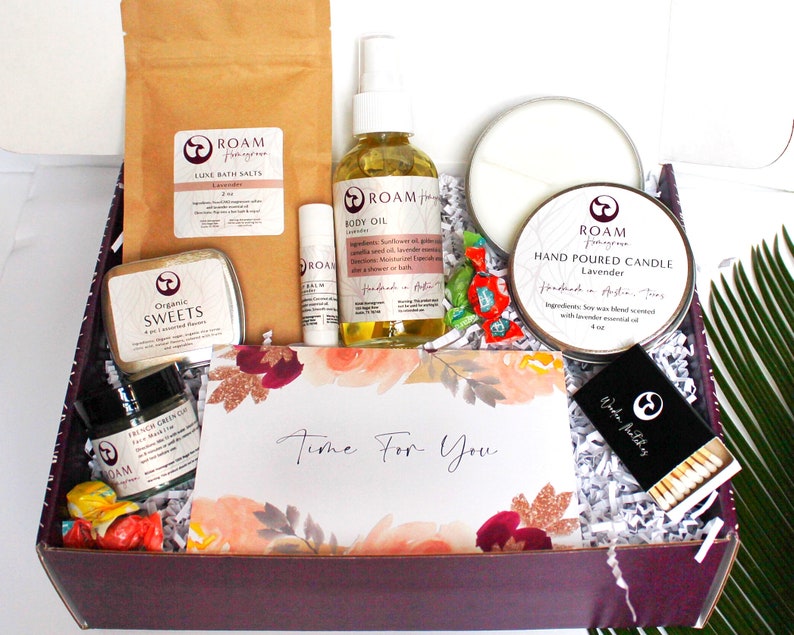 If your friend is going through a hard time, give them a care package. Share some of your favorite things, like sweet treats, a letter, and other self-care items. Remind them that it's okay to put themselves first.
11. Photo frame
Friends share precious memories together, so why not honor those little moments with a photo frame? Have your favorite photo with your friend framed and professionally printed for the perfect memento.
12. Journal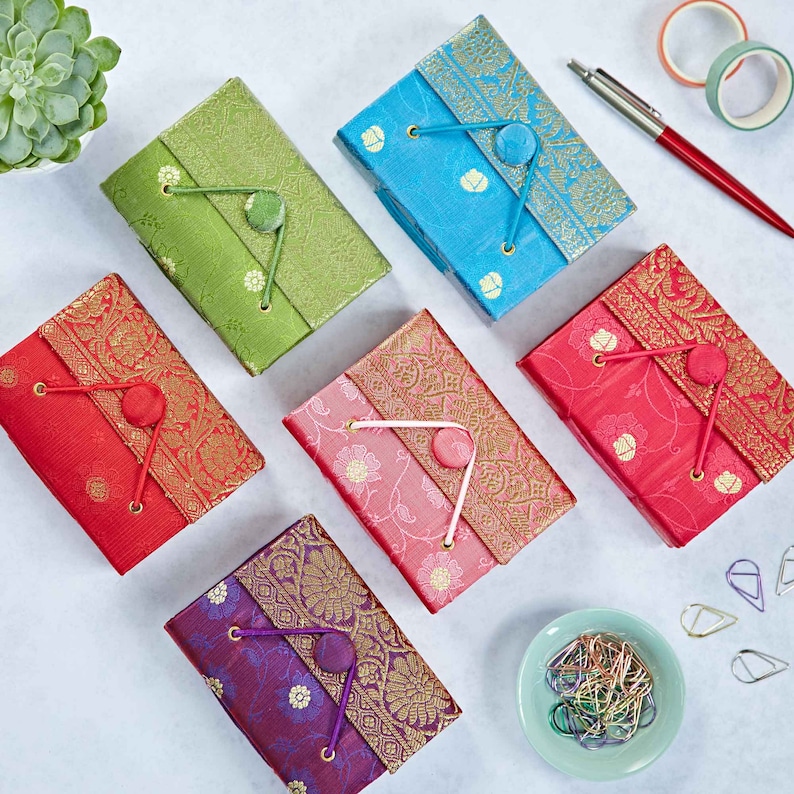 A journal is an opportunity for reflection and growth. Whether your friend is an experienced journaler or just needs somewhere to keep their thoughts, this is a versatile gift idea. For the leather-lovers in your life, check out these gorgeous personalized leather journals, and for the more colorful personalities, these beautiful handmade Sari journals are just the thing.
Encouraging Gifts for Coworkers or Clients
We have to support those in our professional lives just as much as in our personal lives. When coworkers or clients need an extra boost of happiness, try these gift ideas to make their day.
13. Coffee mug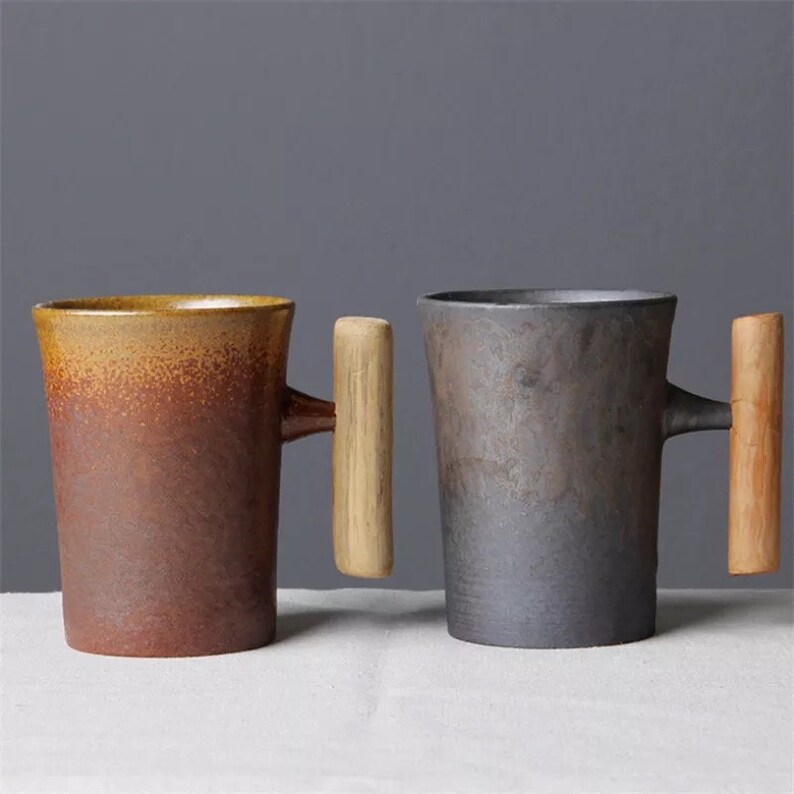 A simple gift that's always bound to be welcome is a coffee mug. Whether they use it for their 2 pm pick-me-up or hot chocolate during colder months, they'll think of you when they use it.
14. Restaurant gift card
Who doesn't love lunch out? This is one of the most enjoyable parts of the workday for many, so make it a little easier with a gift card to your favorite local spot. Or give your loved one a gift of many options with this Grubhub gift card.
15. Baked goods
Don't underestimate the power of a sweet treat. Even if you're not a skilled baker, you can pick up some delicious baked goods for your coworker or client. Yum!
» MORE:
An online memorial is a perfect ending to honor and celebrate someone's life.
Create one for free.
16. Pens or stationary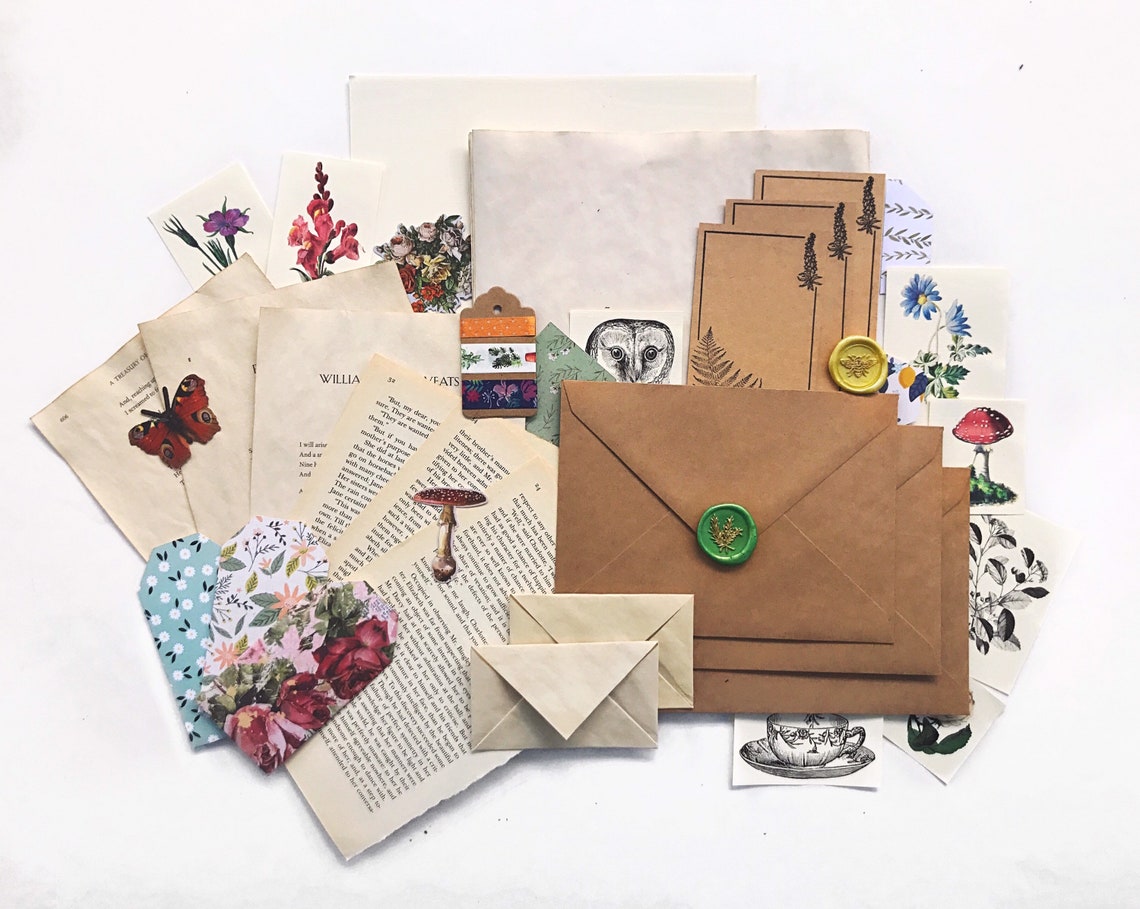 When in a professional environment, it's always a good idea to gift something versatile like office supplies. Everyone loves high-quality pens, paper goods, or desk decor. This is something that's sure to get used.
Encouraging Gifts for Someone Who's Sick
When we're sick, we crave the support of those we love. Gifting a little bit of kindness during these hard times does its own bit of healing, even if it's just in a small way.
17. Movie download
While it might not be backed by science, movies definitely have the ability to make us feel better. Getting cozy with a favorite film or movie marathon is a sick day classic. If you can't be there in person, giving a movie download is just what the doctor ordered.
18. Candles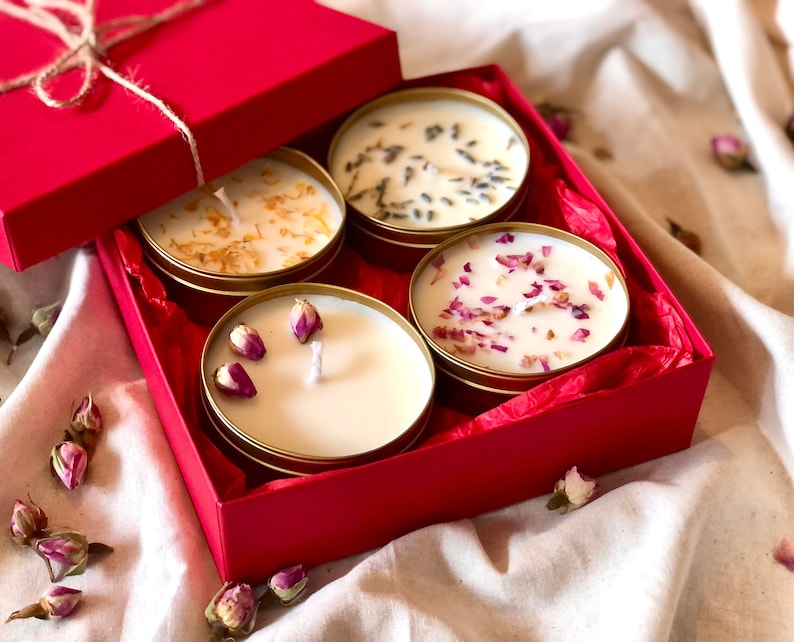 When you're sick, you start to feel uncomfortable even in your own space. A warm candle offers a bit of cheeriness to any drab sick day, and the smells can release essential oils into the room. When choosing a candle, look for one with soothing lavender or rose. This beautiful candle set from Etsy would be a perfect gift.
19. Medication and vitamins
It's not always possible to get to the store for essentials when you're sick. Sending a care basket with some items like medication, vitamins, and tissues does a world of good. These immunity boost shots would be a great addition to such a care basket.
20. Books
Sick days mean having a lot of free time on your hands. For a bit of much-needed mental stimulation, sending a book makes all the difference. Choose a favorite or new bestseller as the perfect sick day read.
21. A phone call
Sometimes when you're sick, you just don't want to be alone. In these moments, all it takes is a phone call to make things better. Don't wait for them to call you. Pick up the phone and check in yourself.
Show Support to Those in Need
As you can see from this list above, support comes in all shapes and sizes. No matter where you live, you can offer support by choosing the right gift. Encouragement makes all the difference when times are tough, and these encouraging gifts show how much you care.
Is there someone in your life who could use an extra dose of kindness? There doesn't necessarily have to be an occasion to be there for someone, especially when times are tough. No matter how small, every gesture of encouragement matters.