Get-well gifts make life a little bit better, especially when we're not feeling well. Whether your loved one is recovering from an illness or injury, put a smile on their face with a reminder that they're loved and supported.
Contrary to popular belief, get-well gifts don't have to be serious. While there's a time and a place, hilarious get-well gifts are a fun way to make someone laugh in a difficult time. As the saying goes, laughter is the best medicine.
Our Top Picks
Gifts for a Close Friend or Family Member
Gifts for Kids
Gifts for Coworkers or Acquaintances
Jump ahead to these sections:
We've curated a list of the most hilarious get well gift ideas for kids or adults. No matter what they're going through, you can turn their day around with a bit of humor. The more we learn to laugh at life's crazy moments, the stronger we become.
Funny Get Well Gifts for a Close Friend or Family Member
Funny get well soon messages come in all shapes and sizes. For an idea of the best get well gifts for a close friend or family member, check out these favorites below.
» MORE:
Our members can save an average of $1000 when funeral planning.
Join now.
1. Chill pill candies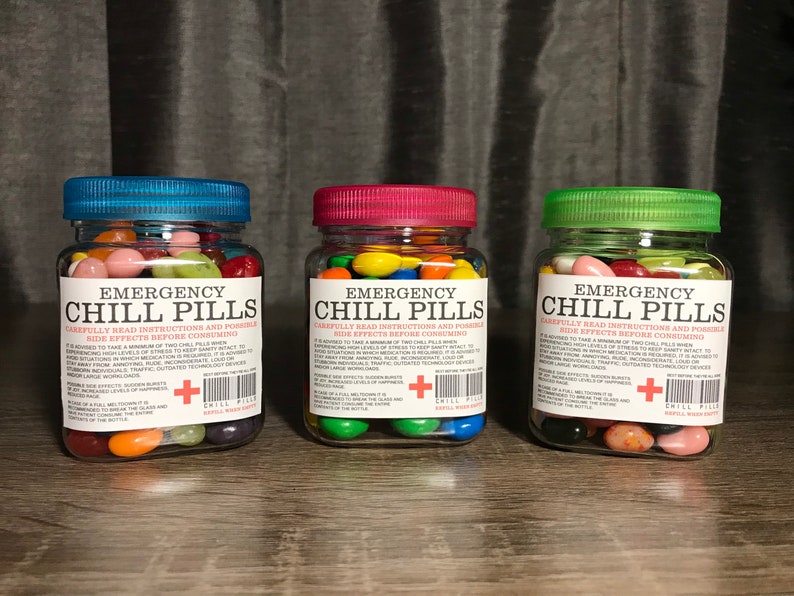 Candy is a classic get well soon gift, but it doesn't have to be boring. Re-lable your candies to turn them into "chill pills," reminding them to take some time to themselves. Self-care is a big part of recovery, so this is the best way to get them to laugh and chill out.
2. 'That sucks' succulent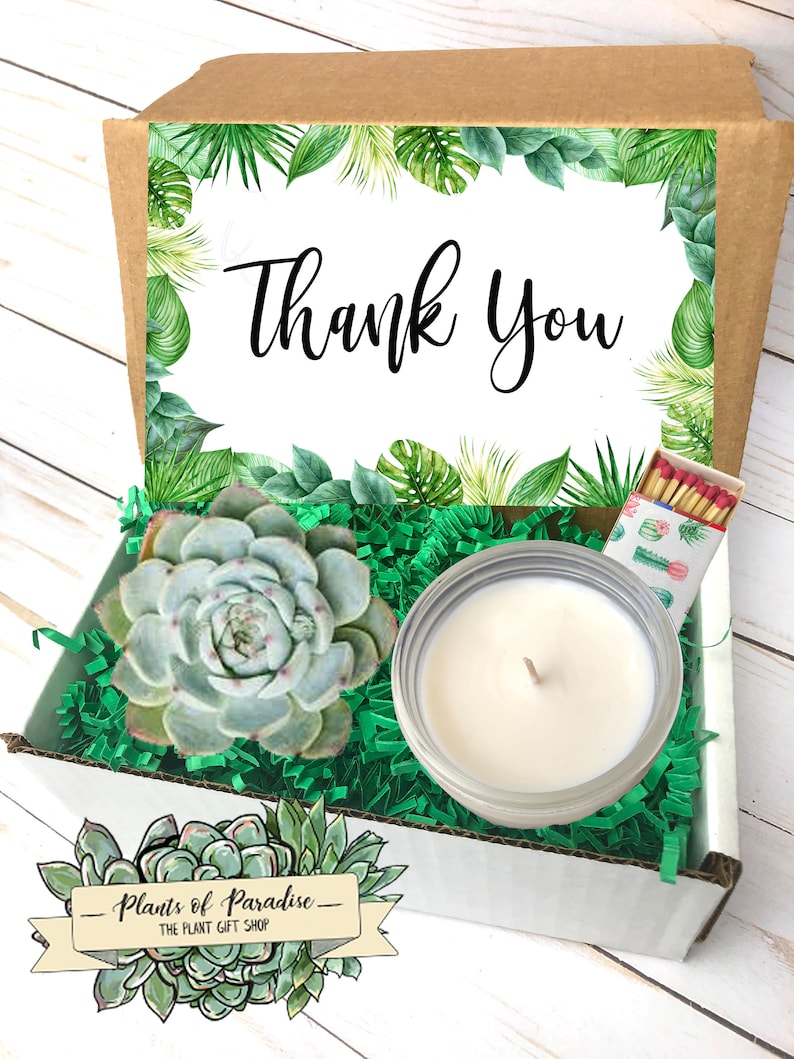 Succulents are more than a trendy house plant. They're also another way to say "that really sucks" to someone you love. Gift a small, easy-to-care-for succulent plant with other self-care picks like a candle, medicine, and so on to put a smile on their face.
3. 'I do my own stunts' shirt
If your loved one is recovering from a broken bone, make a joke with an "I do my own stunts" shirt or printed merchandise. Though they might not be a trained stunt professional, they sure did give it a good try.
4. Digital gift card
Because you can't always be there in person if someone is contagious, let them know you're there for them digitally with a gift card.
Writing a funny, heartfelt message about how you're technically apart, but you're spiritually together is sure to put a smile on their face when they get your digital gift card.
5. 'Sticking with you' band aid kits
Show your friend or loved one that you're "sticking with them" like a bandaid by gifting adhesive bandages that put a smile on their face. From donut bandages to bravery badges, there are so many ways to say "get well soon" with bandaids.
Not only are these cute gifts, but they're also a fun keepsake. Band-aids are always useful, and these will have your loved one smiling every time they have to use one.
Funny Get Well Gifts for Kids
It's sometimes hard to shop for the kids in your life. Whether you're finding get-well gifts for kids with a broken arm or a little one with the flu, these hilarious gift ideas are the perfect match.
6. Hospital survival kit
For a child who has to stay at the hospital for a while, it's not always easy to put them at ease and keep them calm. A hospital survival kit gifts them things they need to stay entertained, distracted, and positive no matter how long it is until they go home.
7. Cup of cheer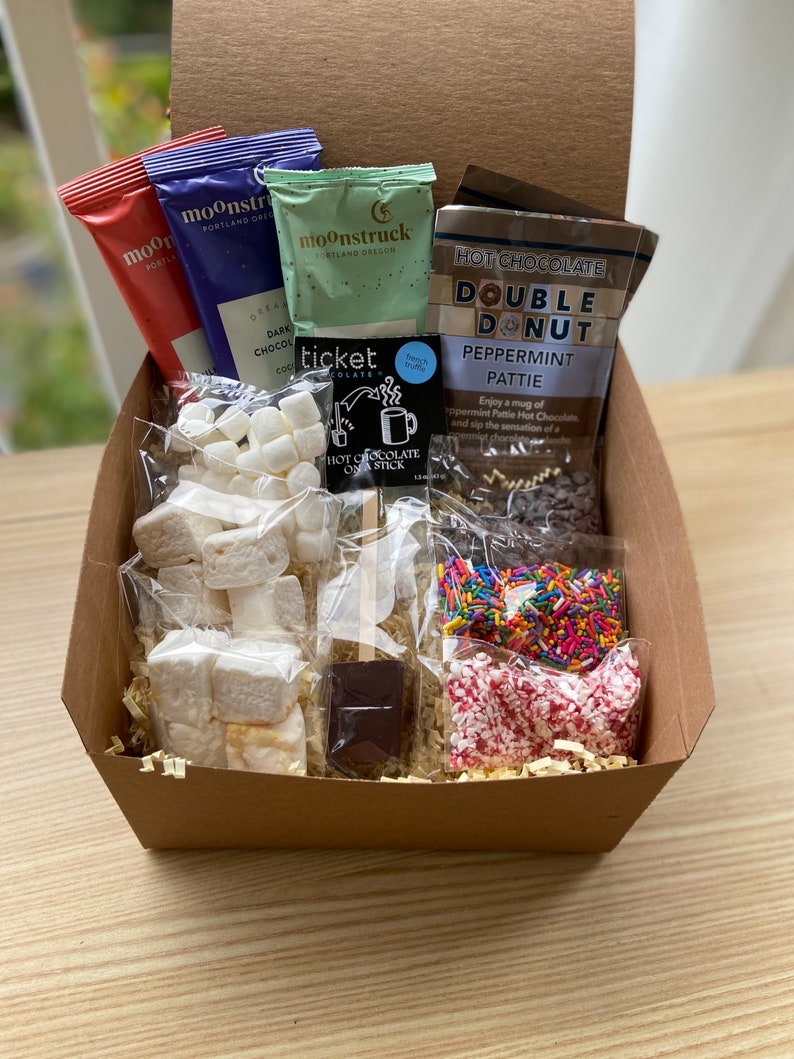 Send cheerfulness in a cup with a simple, cozy care package. The best things in life are sweet, so gift your recipient hot cocoa, a new mug, and other extras like marshmallows, candy, and chocolate.
Perfect for chilly nights under the blankets, this gift idea is sure to have them feeling back to normal in no time at all. It's also a fun option for older kids who might want to return to that nostalgia of childhood.
8. Healing scoops
One of the best parts of healing is getting to eat all the ice cream you want. That's practically in the kids' official rule book. Just about every parent promises ice cream after an injury, surgery, or illness.
Make sure your little one gets all the ice cream they want with a "healing scoops" gift. It's as simple as picking out their favorite ice cream flavors and sending them like they're just what the doctor ordered.
9. Emergency chocolate
If there was ever a time for emergency chocolate, this is it. What kid doesn't like chocolate? Gifting some emergency chocolate so they can get well soon is sure to put a smile on their face when the world gets them down.
10. Get well spoon
For a pun on the traditional "get well soon," give your little one a "get well spoon." This spoon is best enjoyed when paired with tasty treats like ice cream, warm soup, and other delicious finds. It's a strong keepsake for years and sick days to come.
Funny Get Well Gifts for a Coworker or Acquaintance
For coworkers and acquaintances, it's important to find a way to say you hope you're staying safe and healthy. Because this is a delicate balance, a funny gift can be a great pick. To get you started, try these ideas below.
11. Joking greeting card
If you don't know what else to send, a joking greeting card is almost always a great pick. Choose one with a laugh-out-loud pun, the sillier the better. Cheerful Geek on Etsy has a variety of funny cards perfect for any occasion.
12. Boredom buster
For the moments when your coworker or acquaintance is wondering how to bust their boredom, give them a never bord gift. An activity book like a word search or puzzle is the perfect way to keep adults entertained over long periods of time.
Another boredom buster idea is an adult coloring book. These gained in popularity for a reason, and there are so many funny adult coloring books to choose from. When paired with coloring tools, this is a really thoughtful, humorous gift that they're sure to use.
13. 'Give away your pain' mug
Make sure your recipient knows you wish they were feeling better with a funny mug. This pick says, "I wish I could take your pain and give it to someone we both hate." Perfect for an open-minded officemate, this is sure to give them a chuckle every time they use it.
14. First aid sweets
Who said only the doctor could prescribe medicine? The real way to feel better when recovering from an injury or illness is with first aid sweets. This get well gift puts yummy snacks and candies in a pill pack, complete with gummy gauze and other 'healing' must-haves.
15. Stress relief doll
Last but not least, gift your coworker or acquaintance something they'll hold onto while healing. Let's face it—feeling under the weather can lead to a lot of anger. That energy has to come out somewhere.
Help your recipient get their stress out in a healthy way with a dammit stress relief doll. These are perfect for those moments when you want to yell, scream, and throw a fit. They're also perfect for the workplace once they're ready to get back to their job.
Give the Gift of a Smile
Laughter really is the best medicine, and these gift ideas above prove just that. While practical gifts always have a time and a place, it's fun to show the ones we care about that it's okay to laugh at life's challenges.
Difficult days are a part of being human. Learning to laugh and persevere is part of being strong. From first-aid treats and goodies to silly puns, there are so many ways to honor life's many ups and downs. How do you help your loved ones smile through dark times?