After finishing up a grueling physical therapy session, sometimes the last thing you want to say is thanks as you're covered in sweat, challenging yourself to make that one ankle move like it used to.
Overview: Our Top Picks
Useful Gifts For Physical Therapists
Unique Gifts for Physical Therapists
Inexpensive or DIY Gifts for Physical Therapists
Jump ahead to these sections:
Physical therapists are unique professionals in medicine, not just because they help you repair your broken bones and strained muscles but because they teach you how to engage with that weakened ankle or new hip so you can not only recuperate but become better. It's that mixture of repair and reset that makes them valuable teachers for those who suffer from a physical injury.
At the end of your journey, you may want to figure out the right way to give thanks or celebrate an important day. Finding gifts for doctors can be challenging, but if you have spent a long time with your physical therapist or have a loved one that works in physical therapy, you might have a few ideas.
They deal with so many different patients, with many different needs, on a daily basis. If you're looking for funny gifts or practical ones, here are a few suggestions to get you started.
Useful Gifts for Physical Therapists
There are some tried and true gifts for medical professionals that will never be out of style. Giving them coffee or tea could be a good gift, as both can help to jumpstart everyone's day.
Perhaps your physical therapist already has a dedicated cup of joe, so you may want to branch out a little. If that's the case, here are some gifts they may enjoy more.
1. Foam rollers
Foam rollers are important tools to help patients to adjust and soothe their joints or muscles at home or therapy. A physical therapist could use one if they don't have one, as part of the warmup for a patient, or even for themselves. The hard work of loosening up joints and muscles can be made easier with a foam roller, and it's good to have more than one.
Foam rollers are relatively inexpensive and would make a great gift to give in person.
2. Balance balls
These huge "bouncy balls" have been integral parts of exercise and wellness communities. They are tempting to throw around, but these balance balls provide great opportunities to improve balance and strengthen one's core.
People use them as chairs and as tools to exercise and stretch, so it's likely that your physical therapist will have heard of them. Gifting one can be a great way to help them keep coordinated on their downtime.
3. Fleece jackets
This is a great idea for two reasons. Depending on the location, a physical therapist's dress code can change often. Also, medical facilities can be a little chilly.
That's where a fleece jacket will come in handy, whether they wear long-sleeved shirts or scrubs. For physical therapists who travel from appointment to appointment, having a versatile fleece jacket can be a great base layer to stay warm. Getting a cozy fleece jacket is sure to be a hit.
4. Hand sanitizer and wipes
Most doctors are exposed to a lot of germs on the daily. They're trying to help make sick people better, but that doesn't mean they want to get sick themselves.
While staying clean is a priority for all doctors, physical therapists have more prolonged contact than other medical professionals. And that means they need to keep themselves and their tools germ-free.
These hand sanitizer wipes are a perfect idea for that.
5. Travel mugs
Many physical therapists move around during their day as part of their job. They can be running around all day in a large therapy facility or making home calls. Gifting them a travel mug to keep coffee or water at the right temperature is a nice way to make them feel like they're taking care of themselves too.
As most doctors know, staying hydrated is important, and there's nothing worse than trying to drink water left in a hot car or drinking really cold coffee.
Fun or Unique Gifts for Physical Therapists
Finding a unique gift is a joy. The time you put into it makes your gift like a treasure hunt—but there's no harm in cutting down on that time spent with a few ideas if you can!
4. Physical therapy planner stickers
Physical therapists have a lot of appointments to keep. They need to keep track of all of them, and so do their patients. Of course, no therapist wants a patient to miss an appointment. It could mean pain or lost progress for their patient, not to mention an awkward gap in the day's scheduling.
If your physical therapist or loved one who is practicing is interested in analog planning, some dedicated planner stickers could be right up their alley. They come from a variety of companies and you can even get them custom-made if you prefer.
5. Espresso machine
An espresso machine is a great gift. Most facilities already have a regular drip coffee pot, but perhaps they want something a bit more enticing or a quick hit of caffeine. Espresso turns a boring cup of coffee into something exciting!
To get a set-up "package" gift, all you'll need is the machine and a starter pack of espresso pods. Depending on the flavors you prefer, you can pick anything. Whether they like vanilla flavored espresso, half-caffeinated coffee, or a special type, there's a package of espresso pods that will suit their needs.
6. Digital highlighters
Taking notes is a huge part of any professional's life. They need to take notes for patients, sketch out necessary exercises for their therapy, and write down prescriptions. And all of that comes with a need to take notes.
But some professionals don't like writing on pen and paper anymore. For some, it might seem outdated. For others, it might seem too easy to lose. If that's the case, digital highlighters will help underline important text and draw attention to notes that deserve it.
7. Give them a 5-star review
Some therapists might be starting off on their own business or may just be starting right out of school. For most medical professionals, especially in a business that relies on referrals, their client list might be a little slim. To beef it up, let people know how great they are.
Of course, you should only do this if you've used their service professionally. If you have, feel free to spread the word across social media and on their Google business page.
8. Audiobook subscriptions
As mentioned earlier, many physical therapists travel quite a bit in a given week. That means they've probably exhausted their Spotify playlists and old CDs in their car.
Why not give them something more exciting to listen to? An Audible subscription, for example, could be the perfect gift for someone who likes to read or likes long podcasts. If they can listen while they're driving, they're sure to catch up on their reading list in no time.
9. Apple Watch stand
An Apple Watch can be a valuable digital tool. It helps you keep up on notifications, your health, and of course—the time. As with all digital products, you have to charge them to keep using them.
A portable Apple Watch stand to continue charging a valuable tool can be a great gift for the physical therapist in your life.
10. Massage appointments
Does your loved one take time to relax? Unfortunately, the answer to that question might be 'no.' If that's the case, giving them the gift of a little nudge of the physical kind might be exactly what they need.
Booking them an appointment or giving a gift card gives them no excuse not to take the relaxation they deserve.
Inexpensive or DIY Gifts for Physical Therapists
You might not have an unlimited budget for gifts, but that doesn't mean you can't make a gift special. You might simply want to get creative to offer a truly personalized thank you or celebratory gift.
11. Gift cards
Gift cards are a fun, inexpensive way to show your love. For instance, take a $25 gift card at Starbucks. Depending on what you order, that could very well last you for 3 drinks.
Three mornings' worth of free coffee can bring a spring to anyone's step. If you know your therapist loves a particular company or service, go with a gift card from them.
12. Gift baskets
You can put a gift basket together yourself. Simply find a high-quality basket, and start filling it with their favorite items! The key to a successful gift basket is variety and a nice presentation.
They might love candy. But filling a basket full of Hershey's Bars and Skittles might not be the best for a doctor you know. Consider making a themed gift basket. Tuck a pack of Skittles in the basket, along with a few bright and fruity-smelling bath bombs, and a new pair of colorful fuzzy socks. Tie it all up with a bow, and you're good to go.
13. Insulated coffee flasks
Travel mugs are great, but when it comes to keeping coffee warm, there is nothing like an insulated vacuum-sealing travel thermos. These flasks are meant to hold heat over hours. If your therapist leaves coffee in their car in the morning, it might still be warm when they drive home at night.
These flasks vary, but you can get most of them custom-made. In addition, you can get an inexpensive, serviceable one from Amazon or Walmart.
14. Travel bags
A functional canvas bag might mean all the difference for your therapist. If they're always rushing out the door, it's easy to forget things. Having the ability to pack a bag in advance, and know that everything fits inside of it, is great.
Depending on your budget, there are fancy leather bags available as well. However, finding one that has the right amount of pockets and space is always the best.
15. Mobile photo albums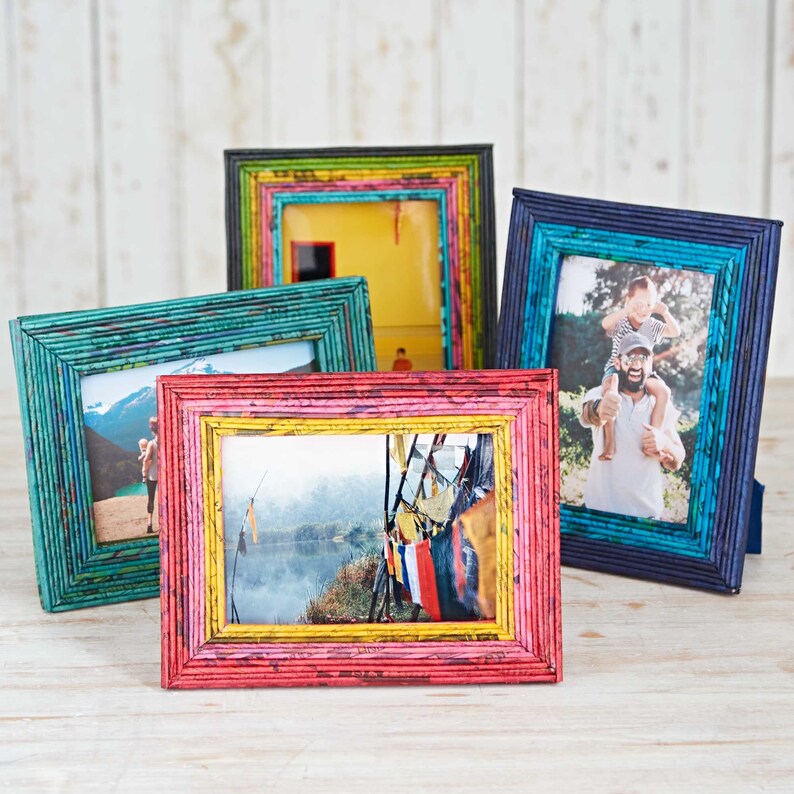 Do you know your therapist well? If so, you know who is nearest and dearest to their heart. You might even have access to their photo albums.
If that's the case, you know that most medical professionals keep photos on their desks. Instead of making a photo album, what if you tucked some photos in hand-crafted frames? That way, the photos can travel wherever they go.
16. Rollerball pens
Some people like old-school ways of taking notes. In this case, a nice pack of pens is both useful and inexpensive. If they like a specific brand of pens, you don't have to go with the rollerball option.
All you have to do is pick their favorite pack or a variety of their favorites, tie a bow around it, and give it away.
17. Quality shoes
Most physical therapists spend a lot of time on their feet. Have you ever considered the footwear they're using to endure these long days?
Some physical therapists might be trying to get through in heels, or similarly fancy shoes. But why do that if you don't have to? Getting a solid pair of sneakers, with the right amount of cushion, can make miserable days good again.
18. Plants
Who doesn't like brightening up their office with a plant? They provide a nice touch of decor and improve air quality. If you know their office would look kindly upon this type of gift, find a few hardy plants and take them in.
Finding a Touching Gift
Therapists lead a challenging life. They might go from trying to diagnose a patient, to helping them plan for many big milestones, including end-of-life planning. There's nothing predictable about that sort of career, especially when going from office to training facility, to making house calls.
However, the physical therapist in your life is probably working hard to make sure that their patients feel like they can get up and going, no matter what injury they have. Giving the right gift to a physical therapist can also provide a different way for them to be inspired to get up and go as well.