Are you looking for a "thank you" or holiday gift idea for the cardiologist on your list? Whether they're your friend, a coworker, a partner, or the gal that just saved your life, we know you want to find something special for them.
Our Top Gifts
Jump ahead to these sections:
We've discovered 30 great gifts, from sentimental and sweet to professional and refined. So, keep scrolling down for one that suits just about any situation or person.
Unique Gifts for Cardiologists
Below, we've listed six unique gifts for cardiologists, including experiences and presents you can wrap up and put a bow on.
1. Human heart nightlight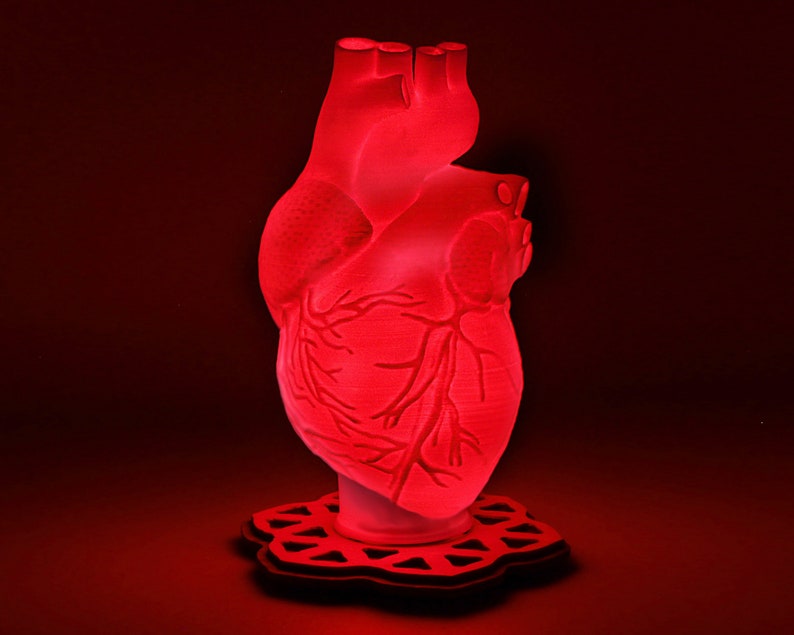 This ambient accent lamp displays the anatomical image of a human heart. The base is made from a plastic material but coated to have the appearance of wood.
You can personalize the projected image with a friend or loved one's name or leave it blank.
2. Yoga membership
Depending on what style of yoga is preferred, you can find some heart-racing or meditative practices. Include a mat and towel if the gift recipient is a complete novice.
You can choose from monthly and annual subscriptions or 10-session and 20-session packages.
3. Wing walking
In a complete turn from that relaxing yoga membership, you can get that special someone's heart pumping with a chance to learn how to walk on the wings of a biplane.
After extensive training in wing walking and learning the necessary safety precautions, your friend will reach 140 miles per hour in an unforgettable thrill ride.
4. Human heart resin with preserved flowers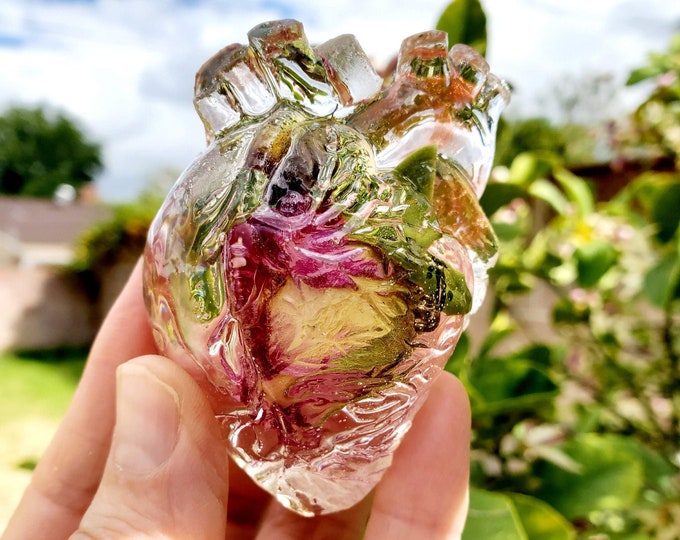 A resin heart paperweight will undoubtedly be a showstopper on anyone's desk. It captures the essence and delicacy of the human anatomical heart, with an equally delicate natural flower inside.
Choose the color of your flowers with care, as they will determine the final look of this unique piece of handmade art.
5. Eye stones
Two-billion-year-old Finnish bedrock stones are used to make these perfect little torus (think donut)-shaped eye stones. Refrigerate to chill or cool them down, then apply to your eyes for a few minutes to relieve fatigue.
6. Heart silhouette and map
Choose your favorite urban location on a map. Then, an artist can use an X-Acto knife to cut the shape of a human anatomical heart out of a map from that city.
The custom map arrives unframed, so you'll need to take it to a framer or buy an 11" x 14" frame.
Funny Gifts for Cardiologists
Sweet and funny, these gifts for any cardiologist are sure to bring a smile to their face.
7. Cardiac badge reel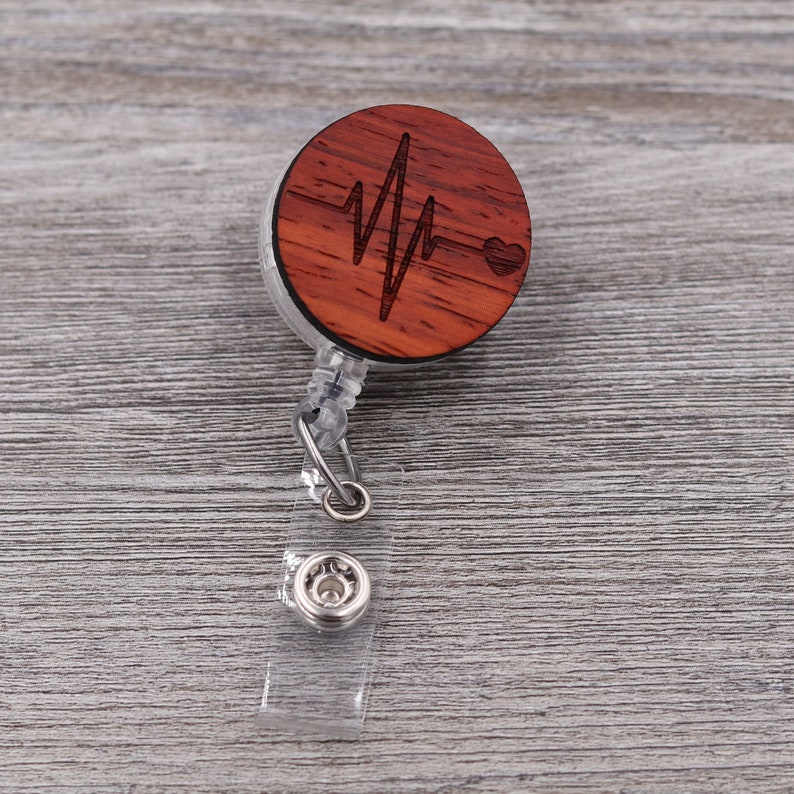 The EKG badge reel is sure to bring some comfort to any tense situation. At an unassuming 1.75" x 1.5" in size, it's just big enough to get noticed without being obnoxious.
Choose from an alligator swivel, lanyard, or side clip. A cardiac rhythm is embroidered on felt.
8. Medical mug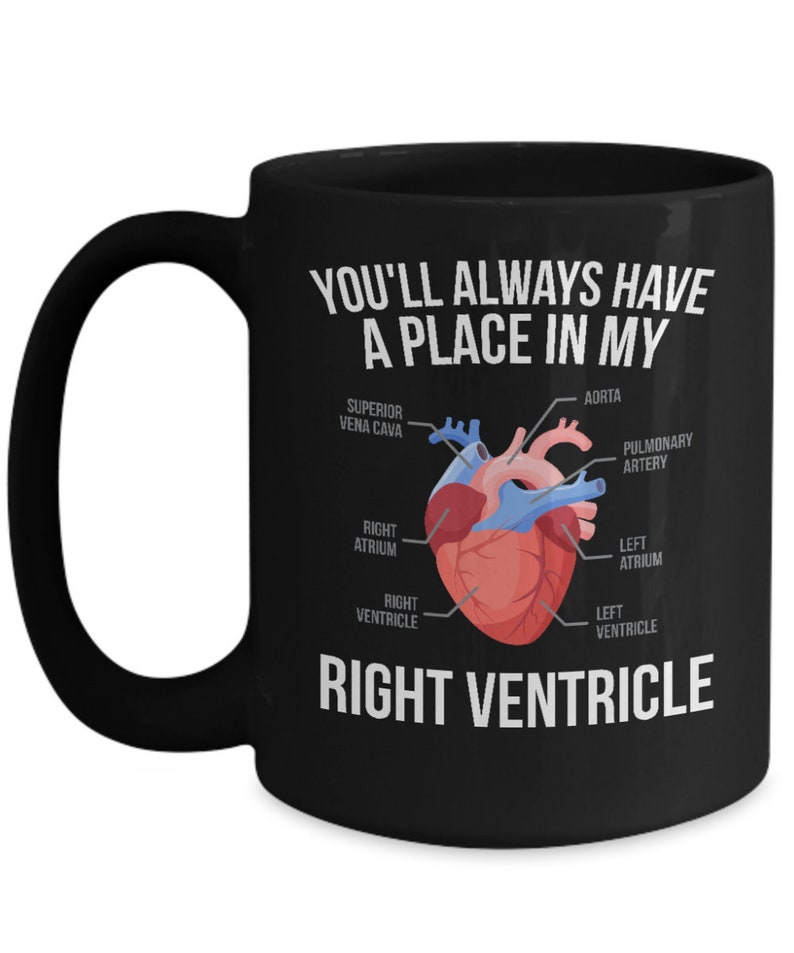 Coffee mugs are like snapshots of your life. When a friend or loved one gives one to you with a special saying, you treasure that mug (along with the rest of them) for all the days you need it.
Often they're humorous. Sometimes they're sweet or sentimental. But mostly, these mugs come with the intent of brightening someone's life.
Pro tip: Give them a travel mug so they can keep their drinks hot or cold on the go or a smart mug if you want to get really fancy.
9. Halloween earrings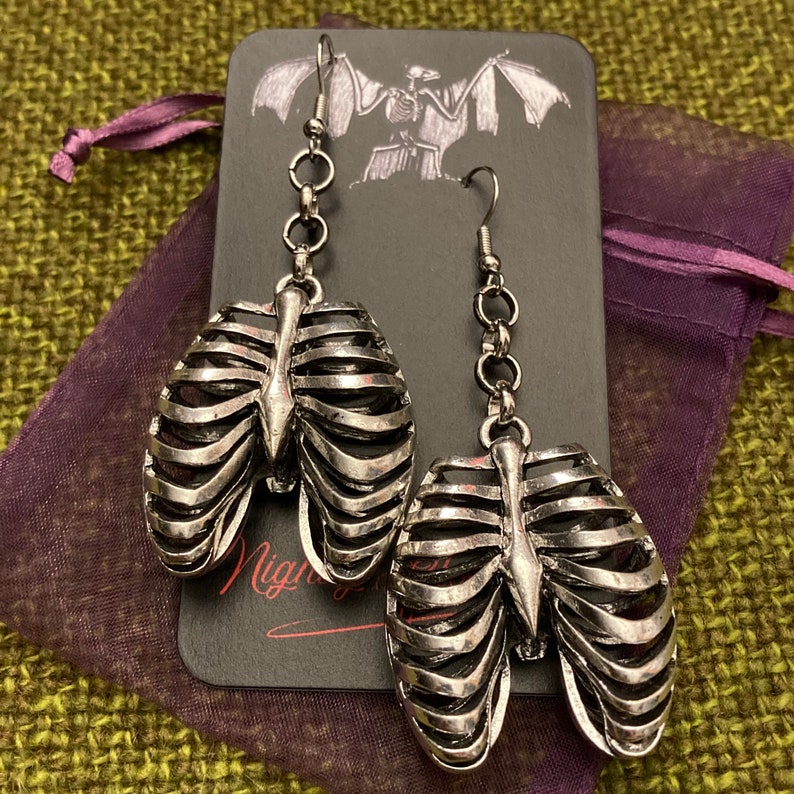 Suppose your cardiologist friend works with CHD patients in a children's hospital. In that case, these silver, anatomical ribcage and non-anatomically correct glitter heart earrings will bring a smile to any kid's face.
10. EKG earrings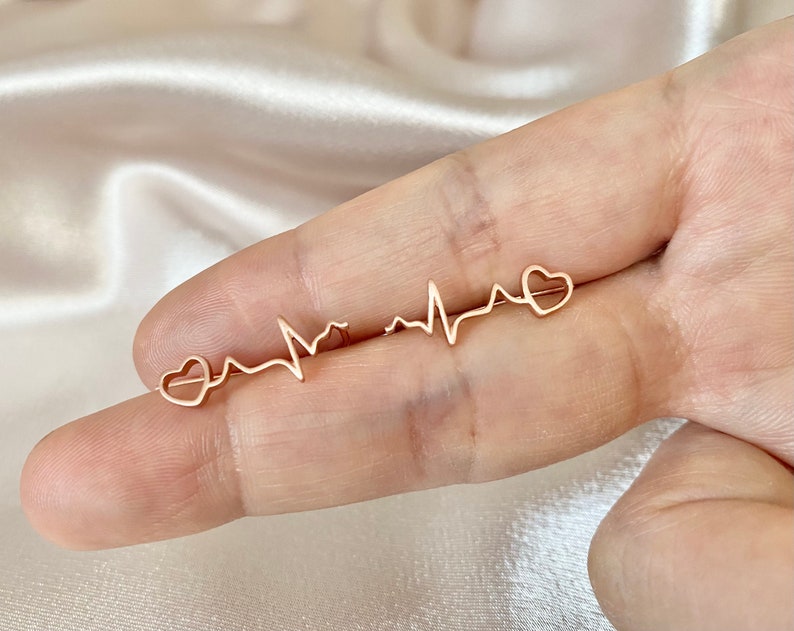 Doctor's appreciation day comes just once a year, but your cardiologist can wear these any time they want to help people smile.
Measuring approximately one inch wide and half an inch tall, they're subtle enough to wear at work or on a date. You can choose between gold, rose gold, and silver.
11. Pulse brooch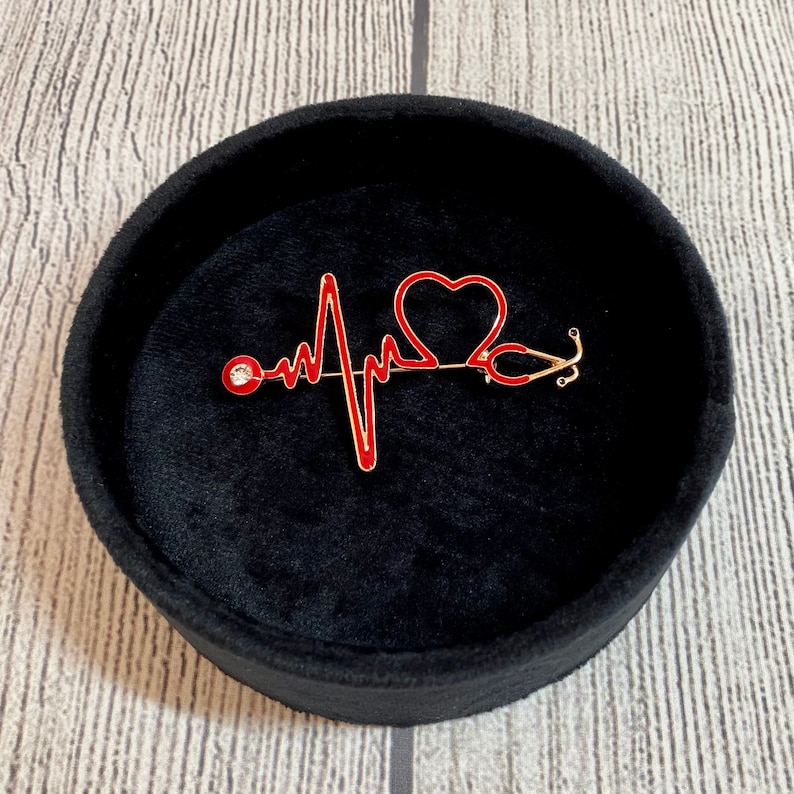 While indeed more sweet than funny, this red pulse brooch with gold plating can work on any cardiologist's white lab coat.
12. Human heart nesting dolls
Hand-painted and made from acrylic and wood, your one-of-a-kind nesting dolls will arrive carefully packaged from overseas. If you require something specific or personalized, contact the shop owner to discuss.
Thank You Gifts for Cardiologists
No matter your price point or the target cardiologist recipient, you're sure to find something on the list below to suit your gift-giving needs.
13. Anatomical heart vase
Perfect for dried flowers, an anatomical heart vase is sure to impress. It can represent the veins, valves, ventricles, vena cavae, aorta, and pulmonary artery.
Some sellers of these products have lengthy shipping times, so you may have to plan accordingly. You can choose between small or large, and between white, pink, or black.
14. Cardiologist coaster set
This laser-engraved bamboo six-piece coaster set arrives with a holder for easy storage and display. Coasters measure 3.5 x 3.5", and options include personalized engraving on the backside.
Due to the laser engraving, a slightly smoky smell is expected to linger for a short period, but it will dissipate with time.
15. Original heart painting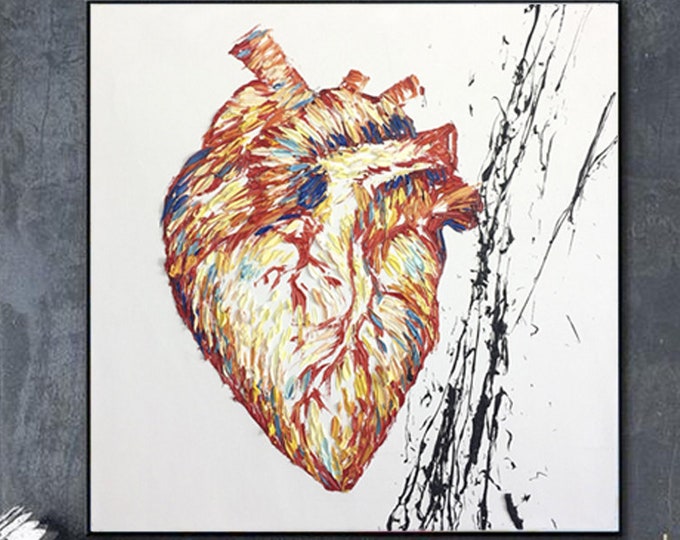 Using the medium of impasto painting, your original, hand-painted oil on canvas will arrive ready to be framed for any office or home wall. Abstract and modern, the anatomical heart's rendering in reds, blues, yellows, and whites is anything but simple.
Due to the nature of impasto painting, delivery time will take anywhere from three to four weeks to start, complete, and ship.
16. Human heart stained glass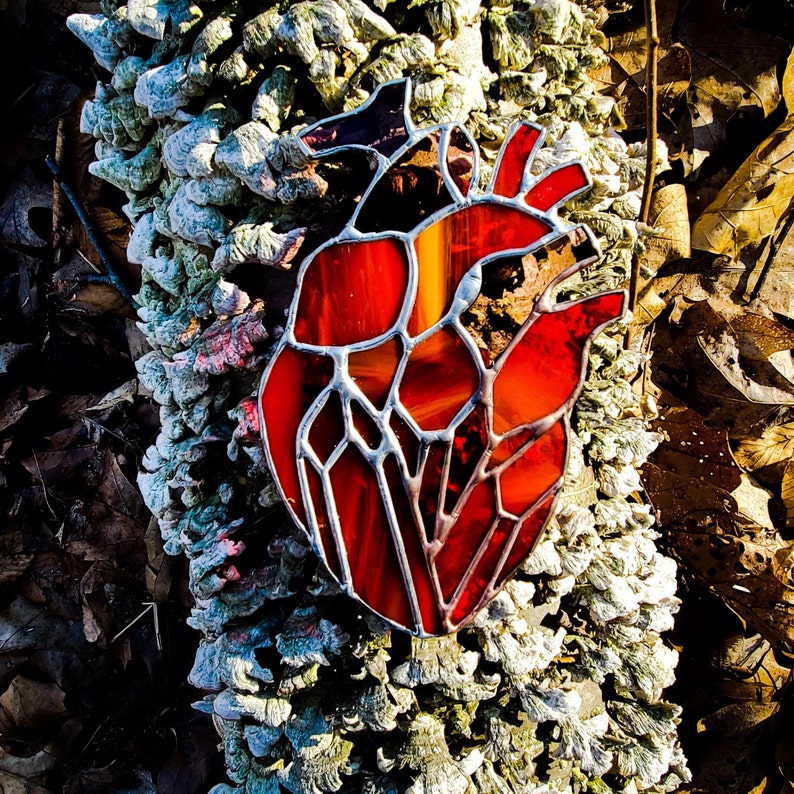 An anatomical-like human heart may be made from stained glass, sea glass, copper foil, soldering, and wire. The delicate nature of the hand-cutting process results in a special gift.
For special or customer orders, contact your artist directly.
17. 3D laser-cut heart
The artist intended to keep the 3D laser-cut heart as anatomical as possible, as noted by the detailing from all sides. And its best use is as a paperweight, given its tiny 3" x 2" x 2" stature.
Pool your office resources and give this to any retiring cardiologist.
18. Espresso machine
Perhaps it's a little extravagant, but good espresso beats any hospital coffee vending machine. And sure, it'll make the other doctors and nurses ever-so-slightly jealous, but what else can you say?
Delightful coffee is a small thank you to anyone who's just saved your life.
Holiday Gifts for Cardiologists
Most holiday gifts are meant to delight or wow. The ones you see below fit into both of those categories.
19. Anatomical heart rose gold necklace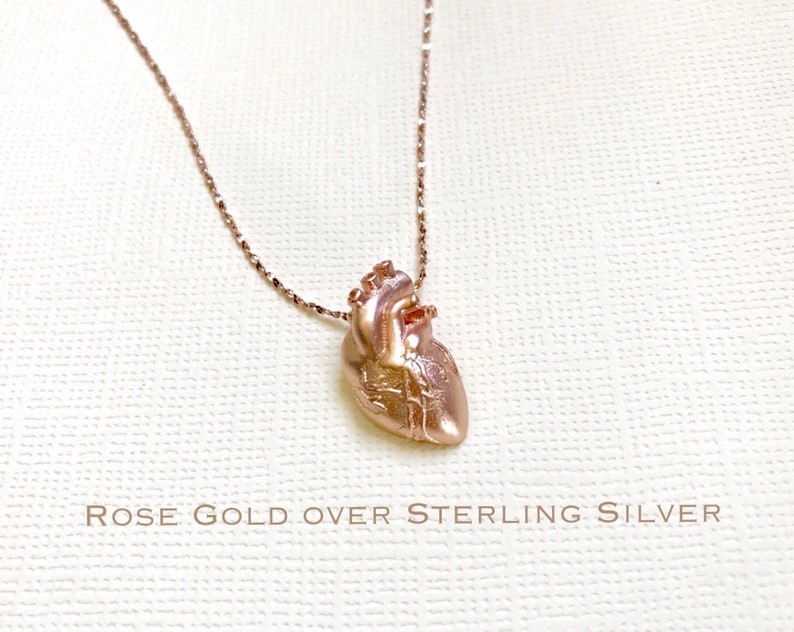 True to form, the dainty anatomical human heart comes in a choice of rose gold and gold plated over 925 Sterling silver or just Sterling silver.
Choose from a couple of different chain styles, at lengths of 18" to 20" to suit your needs.
20. Anatomical heart chocolates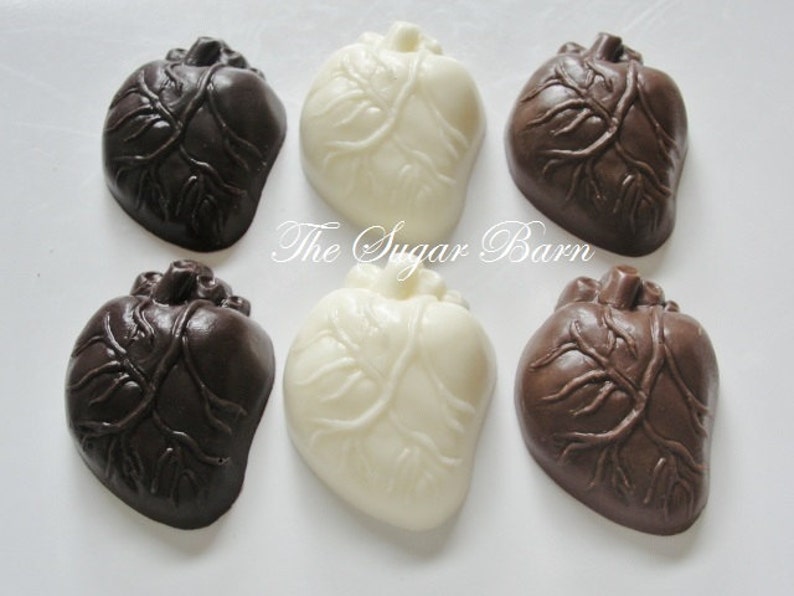 It's a chocolate-shaped heart! And if there's any confusion about the health of these delightful little morsels of goodness, just order them in dark chocolate.
Options include one package of 24 individually wrapped pieces or one package of 24 pieces as one unit.
Pro tip: Choose the non-individually wrapped option to make recycling easier.
21. Heart-shaped diamond
At 2.5 carats, this non-anatomically correct heart-shaped diamond pendant necklace is sure to wow any cardiologist on Valentine's Day, Christmas, or just because.
Choose from white, yellow, and rose gold in 14k or 18k. Or opt for a platinum setting for even more "wow!" Color and clarity guaranteed.
Pro tip: Of course, this is a higher-end gift than the others on this list. But you can find lower-cost lookalikes made of cubic zirconia or crystal.
22. Noise-cancelling wireless earbuds
Earbuds will support that quick lull into sleep when time is of the essence and a power nap needs to happen. Price tags run anywhere from $15 to $500. If they've already got a pair, consider getting them Bluetooth speakers for their home or office, instead.
Pro-tip: Spend a little more, opt for the warranty, choose compatible buds for their smartphone, and try to ensure that your gift will last years, not months.
23. Wine subscription
For any wine enthusiast or budding sommelier, the gift of wine can be a delightful addition after those long days, or when surrounded by loved ones throughout the year.
Options abound for quantity, frequency, local or global selections, varietals, and price points.
Consider adding medical-themed wine glasses for a complete package.
24. Scotch gift set
Whether they like a single-malt scotch that is peaty and smoky from Islay, a smooth and rich sherry cask from the Highlands, or a Speyside blend, there's a scotch club that'll suit anyone's palate.
Gifts for Cardiology Fellows
Support your cardiology fellows' specialization path. Choose from signage and models to necessary tools and other gifts of recognition.
25. Cardiologist wooden sign
The front of this sign is old-timey, with that ca.1800 look to it. It's got scroll detailing, traditional fonts, and a giant hand-cast 3D resin of a human heart. Of course, the sign can be personalized, too, but that's not the best part.
26. Cardiologist street sign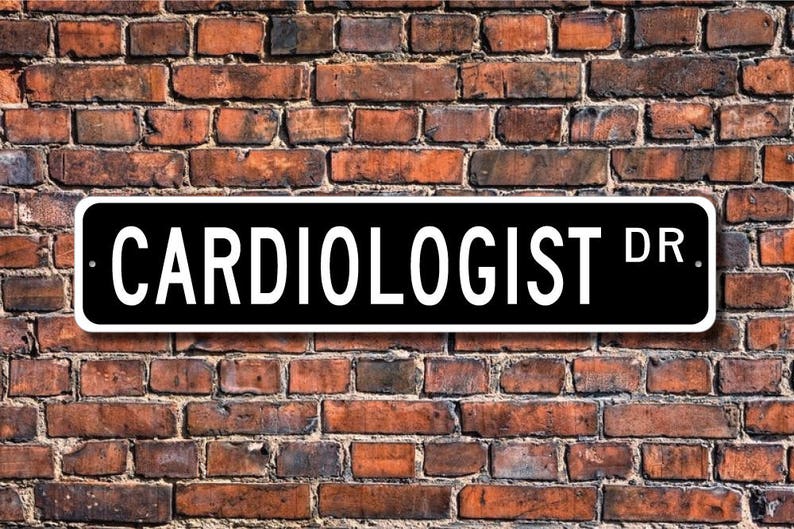 Choose from three sizes and nine different colors, including black, green, pink, and purple, among others, for your custom metal and enamel street sign.
It won't rust. You can hang it outside or inside. Plus, it goes with just about any office décor you can imagine.
27. Jim Clift human heart lapel pins
The pewter human heart lapel pin can be ordered in quantities up to 100, which means they're perfect for that holiday gift bag at the hospital.
Skip the signature gift boxes that'll just get binned and deliver them with a smile, instead.
28. Human heart dissectible model
The interior and exterior anatomy of the human heart is entirely on display in this 7-piece dissectible human heart model. Note the lifelike arteries, veins, superior vena cava, pulmonary artery, and aorta.
At three times life-size, it's brilliant for demonstration or discussion.
29. Digital stethoscope
Mobile and web apps let you see the heart's rhythm just by using a state-of-the-art stethoscope with amplification up to 40x.
The lithium batteries used last for up to 10 hours and are fully rechargeable. Without any rubber latex or phthalate plasticizers, it's also supportive of those patients with allergies.
30. Insulated beverage tumbler
Whether they prefer their coffee (or tea) hot or cold, look for a beverage tumbler that's both durable and sustainable. Choose double-walled stainless steel to hit the mark as it's long-lasting and easy to care for.
Not only are you going to help cut down on waste, but you'll give them a gift that'll last a lifetime.
Gifts for the Cardiologists Who Sponsor Today's Good Mood
As much as the heart is a complicated little machine, it's also the easiest place from which to speak. So hopefully, you've found a few great gifts for that special someone who's always going to make sure your electrical impulses are sequencing normally.