She may be from a different generation, but you rely on your grandmother for her wisdom and experience. Everyone's grandma is a little different and will have their interests.
Jump ahead to these sections:
But most grandmothers love their grandchildren and they will appreciate whatever gift you give them. Use the gift you choose to show your grandma how much you love her. And how important she is to you.
Practical Gifts for Grandma
A practical gift to make your grandmother comfortable and relaxed is never a bad choice. And it's easy to personalize these gifts to fill a need she might have. If you pay attention a few visits ahead of time you can get her something she'll love.
1. Cozy slippers
On cold mornings, more than a few grandmas wish their toes were a little warmer. Why not snag some memory-foam slippers that will keep grandma's feet comfy all morning? A practical but pretty gift, you can even pick them in her favorite color or style.
2. How-to books for hobbies
No matter your grandma's passion, there is likely a book about it. Whether your grandma is a championship knitter, gardener, or chef, there is a book for her.
Consider giving her a new book that will help her expand her knowledge. A book of knitting patterns, landscaping tips, or a new kind of cuisine can get her excited about her hobby all over again. Best of all she'll associate these new skills with you. You might be the lucky recipient of a new scarf or some yummy dessert!
3. Lightly scented lotion or bath salts
A high-quality lotion or bath salt offers practical comfort (and some pampering) to your grandma. These items don't have to be highly perfumed. Instead, try to find some with a subtle scent. And if they have added health benefits that's great, too.
4. Rolling or light side table
A little rolling side table can be a nice alternative to having to carry things all over the house.
This gift is helpful if your grandma lives in an area where she has to move items, like her meals or books, from place to place. It can double as a "TV tray" if she wants to eat somewhere like the couch.
5. Single-serve coffee machine or other small appliance
Is your grandma's old coffee pot always giving her trouble and delaying her morning cup?
Pick out a small, simple coffee machine that will make her coffee quickly and without fuss. If coffee isn't her drink of choice, you can look into a different appliance that might make life easier.
Personalized Gifts for Grandma
There are so many options for personalized gifts these days. It can be fun to create something unique for your grandma. And it'll be one of a kind, just like your grandma!
6. Photo book of your adventures
If you and Grandma have been on a road trip or another journey together, a photo book can be a wonderful gift. You could include captions and some details about your adventures in the book.
She'll be able to look through it at her leisure and share it with her friends and other family members when they visit. And it'll be a great reminder of a special time the two of you shared.
7. Wall frame of family memories
Consider buying a frame you can put multiple pictures in. That way you can display photos from lots of your grandma's memories.
Having meaningful pictures hanging on the wall will boost her mood every time she walks by it. You can even include some more elaborate designs, like a family tree.
8. Gift certificates for a day-date with grandma
If your grandma has more of a get-up-and-go nature, consider planning a day trip for the two of you.
You might visit a museum, go to lunch at a local restaurant, or take a bus tour of the city. Or do all three if you both have the energy! For many grandmas, quality time is the most personalized gift you could pick.
9. Cookbook kit
While there are kits like this out there, you can probably DIY this particular idea. You'll need two matching blank notebooks and some time. Spend some time with your grandmother and swap recipes with her. You can share the ones you like and she can pass down some of the family favorites.
This book can become a family heirloom! You can make copies and share them with your extended family too.
10. Personalized knitting needles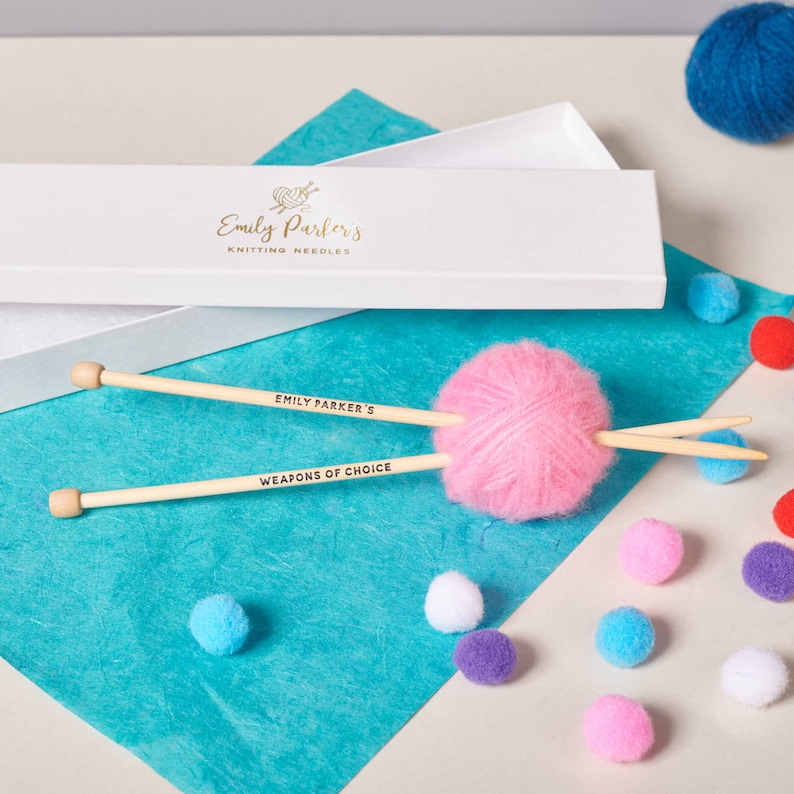 You can get almost any notion engraved. And if they're made of the right material, knitting needles can be easily engraved. Some made out of bamboo are likely your best bet.
Consider getting grandma a pair with one of her favorite phrases on it. Or you could get the names of all her grandchildren in them. If she has too many grandchildren to fit on the needle a funny knitting pun would be a good alternative.
Homemade Gifts for Grandma
Even after you graduate from finger painting, you can still give handmade gifts. And your grandma will love receiving a handmade gift because it'll be one-of-a-kind. They might like it more than something fancy and store-bought.
11. Garden art, like painted rocks or signs
Consider making something for your grandma's garden. A distressed-wood sign or a set of painted or decorated stones would be a nice addition.
There are many options for making a beautiful, meaningful piece of yard art. Taking the time to create something unique for your grandma will make it extra special.
12. Hand-painted coffee mug or serving plate
You can combine a fun outing with a great personalized/handmade gift for grandma. Many towns have a paint-your-own-pottery studio, or you can order a mug-painting kit.
Pick her favorite colors, quote, or just her name to include on the piece. Even if it isn't perfect, she'll love it because you made it.
13. Bird feeder or birdhouse
One of the simpler woodworking projects is a bird feeder or birdhouse. They can often be made from a kit. Or you can get creative with the wood scraps you have around the house.
Once you've created something decorate it. You can keep it simple or make the design elaborate. Consider a design that sparks joy. You want it to be something your grandma would be happy to see every day.
14. Simple windchimes
Express your creativity with a gentle handmade windchime. Pieces of pottery or glass will create interesting sounds when they knock into each other.
Using a tutorial online before starting this project is a good idea. If you're using broken items, it is good to look at some how-tos. That way you can avoid making something that could cut or injure your grandma.
15. Homemade sugar scrub or bath bombs
Simple, easy ingredients are popular for both sugar scrubs and fizzy bath bombs. These are great if grandma is fond of a nice bath or likes the exfoliating feature a sugar scrub offers her skin.
Funny Gifts for Grandma
Does your grandma reign as the joke queen of Christmas or Hanukkah? Give as good as you get with these amusing gifts for grandma that will have the whole family giggling.
16. Humor books to read together
A funny book is often one of the best ways to keep grandma laughing. She can pull it out for family get-togethers, or share it with her friends.
From picture books to comedian biographies there are plenty of options available. Books that can be read aloud are a great option. Consider a book with short anecdotes that your grandma can read to bring some fun into her day.
17. Mad libs or other party games
Mad Libs can be fun for the whole family. They're a silly time-waster that anyone can play. For grandmas with young grandchildren, they can also be a fun learning game. Filling in the blanks and reading the finished story can help kids understand how words work together.
18. Novelty shirts or aprons
No matter whether grandma is a Star Trek fan or a zealous needle pointer, there is a novelty shirt or apron for it. Brainstorm with a fellow grandkid about a silly saying or phrase. You likely have a shared joke with grandma.
Once you decide on your silly phrase or idea the magic of the Internet can help you find the perfect garment. Can't find the exact thing you imagined? You can always create a shirt with print and iron-on decals.
19. Funny tea infusers
Not every grandma likes tea, but infusers can be a great thing to have in the house anyway. If your grandma drinks tea often, consider getting her a silicone tea infuser.
New and silly designs have been popping up all over the place. Shapes like hippos or the Loch Ness Monster are a touch of whimsy to this helpful kitchen gadget.
20. Pillow with goofy family picture on it
You can put pictures on almost anything these days. Tons of websites exist that can help you create a custom object with your family photos. Consider getting a family photo pillow for your grandma.
A pillow with one pretty patterned side and one side with a silly family photo on it would be a great gift for grandma. She'll smile every time she sees it.
Holiday Gifts for Grandma
Every culture has its important days. Your grandma may have ties to a holiday that makes it especially important for her. Here are some great options for a holiday gift for grandma.
21. Matching scarf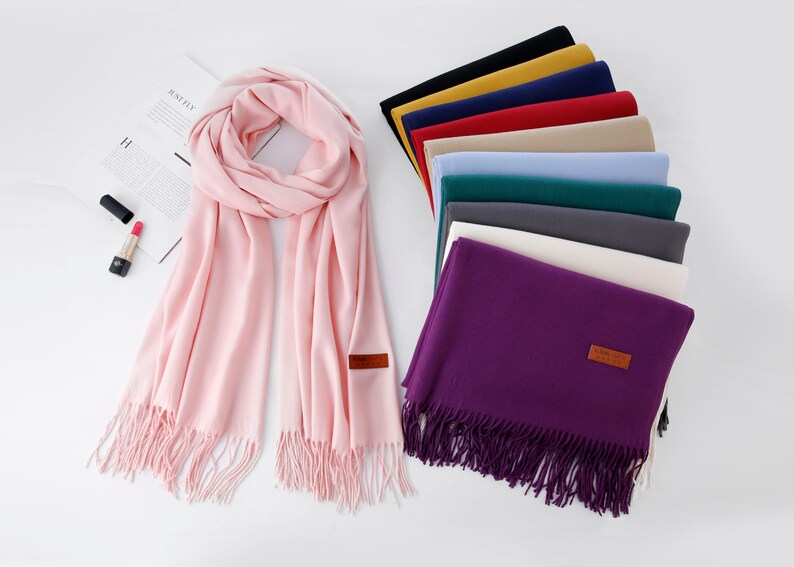 Pick out matching scarves for grandma and you to wear when you're together. Something a little more toned-down might be a safe bet if you want to ensure your grandma wears the scarf. For something more unique, try finding a handmade or vintage scarf.
Even if you don't know the story behind it having an item with history makes it an interesting gift. And you'll be supporting sustainable business practices too.
22. Holiday picture book to read
Consider a children's book that explains your holiday traditions. Especially if your family has a lot of young kids, sharing these traditions can be important. You could turn the reading of the book into an annual tradition.
Have grandma read the book to the kids and do a special activity that goes with your celebration. After a few years, it'll likely become part of your family's holiday tradition.
23. Holiday baking kit
Whether you make it yourself or buy a package, this is a great gift. Try to pick out a traditional recipe and make grandma a kit that includes all the ingredients. Fingers crossed she'll decide to make it with her grandchildren!
If she always makes a specific treat, ask her to teach you. Then you can give her the ingredients, or a finished version, next year.
24. Framed quote from a holy text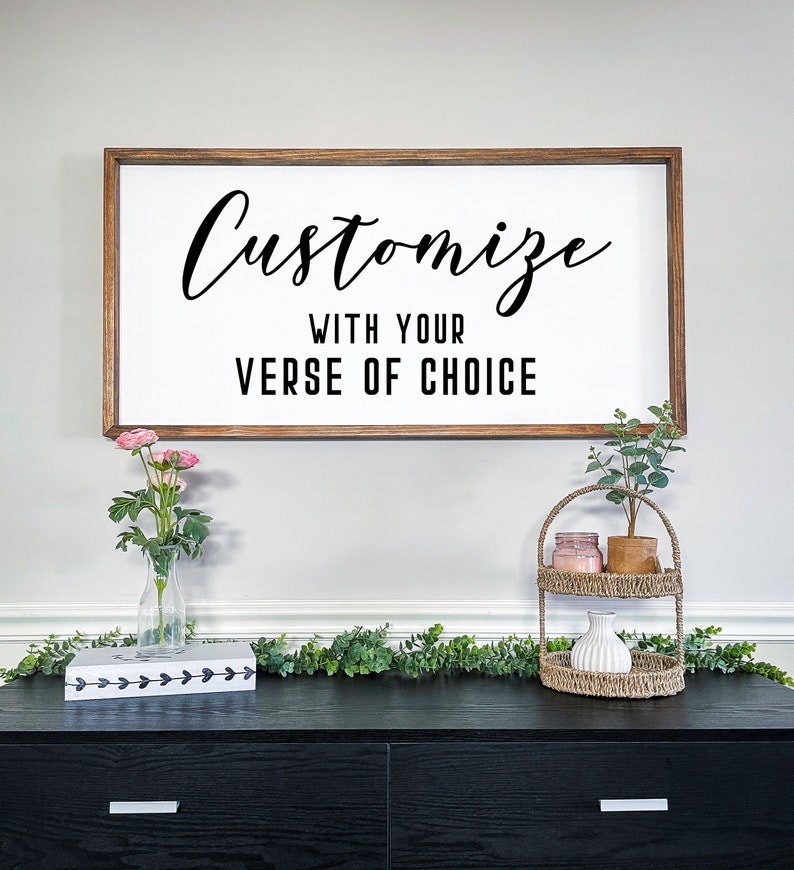 If your holiday is very important to grandma, a framed quote that is relevant to the holiday would be a nice gift. Something she can hang up or display in her home is sure to be appreciated.
Gifting With Grandma in Mind
Showing love and care doesn't have to wait until a gift-giving occasion. You can give gifts for no reason at all. But take some time to consider what you'll buy. A well-chosen gift can show your love and respect to your grandma, even if that gift is something simple.
By choosing a gift that is well-suited for your grandma you're reinforcing how important she is to you. And that you care enough to pay attention to what she likes. Your gift can be a daily reminder of the strong relationship you have with each other. And will give your grandma something to smile about. After all the happiness she's provided you, why not give her some back?
Looking for more recommendations? Check out our guides to the best Mother's Day gifts for grandma and the best gifts for older people.