Doctors are on the frontlines of daily struggles, always there for those in need. Getting surgery, whether routine or sudden, is understandably intimidating. These doctors are the ones who put our minds at ease in these stressful moments, ensuring we stay safe and healthy.
Overview: Our Top Picks
Gifts for General Surgeons
Gifts for Orthopedic Surgeons
Gifts for Plastic Surgeons
Funny Gifts for Surgeons
Gifts for Future Surgeons or Surgical Residents
Holiday Gifts for Surgeons
Thank You Gifts for Surgeons
Jump ahead to these sections:
While not required by any means, gifts for doctors go a long way. You should always thank the healthcare providers who go above and beyond to make you comfortable and healthy in your time of need.
Whether you choose to write a thank you note to your surgeon or get one of these thoughtful "thank you" gift ideas, there's something perfect for every type of surgeon. From the practical to the sincere, giving back to those who spend their lives giving to others is incredibly rewarding.
Gifts for General Surgeons
General surgeons handle all different types of procedures. They can be found working the late shift at your local hospital and putting in overtime to help families in their time of need. Here are the best gifts to say "thank you" to general surgeons.
1. Hand cream
Hand cream is always a good idea for doctors, but especially for surgeons who spend so much time in the operating room.
Doctors are constantly washing their hands and using drying sanitizers. While this is essential, it also leaves their hands dry and cracked. Nice hand cream is a generous, practical gift.
2. Yoga mat
Speaking of hours spent in the operating room, it's understandable that doctors don't always get the opportunity to stretch and care for themselves.
A yoga mat helps surgeons deal with the mental and physical stress of caring for others' lives.
3. Indoor plant
An indoor plant that's easy to care for makes the perfect gift. It's a little bit of greenery and life to look forward to after a long day, and plants can even help reduce stress naturally.
Anything easy to take care of like a succulent or snake plant is perfect for a doctor's busy lifestyle.
4. Oil diffuser
Another way to unwind and de-stress is with an oil diffuser. These are perfect for the doctor's office, home, or even on the go.
Gift your diffuser with lavender and grapefruit oils, which are ideal for both unwinding and feeling energized.
5. Baked goods
Last but not least, baked goods are always a fantastic way to show you care. From cookies to muffins, these snacks make the perfect treat or pick-me-up for someone on their feet all day.
Gifts for Orthopedic Surgeons
Orthopedic surgeons handle all things related to our bones and joints. They're essential to keeping our bodies moving as they should, so here are the best "thank you" gifts to an orthopedic surgeon.
6. Compression socks
Orthopedic surgeons know more than anyone the importance of keeping your body strong and healthy.
Spending long hours on one's feet can be hard on the body, and compression socks are a great way to minimize swelling of the lower legs and ankles.
7. Shoe insoles
Another great way to give your surgeon's comfort a boost is with high-quality shoe insoles.
These are easy to slip into their favorite pair of work shoes, and they can be cut to fit their specific shoe size. After a long day of work, these really take the pressure off the feet.
8. Waterproof Bluetooth speaker
Did you know many surgeons like to listen to music in the operating room?
It's true, and music can help many surgeons concentrate. A waterproof speaker that's easy to clean is a great option, so choose something durable.
9. Wellness app subscription
Gifting a year subscription for a wellness app is a powerful way to help your orthopedic surgeon recharge and focus on themselves.
We all know that being a doctor is a highly stressful job. Meditation, yoga, and even just calming exercises can make all the difference.
10. Meal kit
After a long day (or night) or work, the last thing your doctor wants to do is plan a complicated meal.
A meal kit delivery service does the heavy lifting for them so they can put together a delicious home-cooked meal without the stress. There are many healthy options to choose from so they can get the benefits of something made at home without shopping.
Gifts for Plastic Surgeons
Plastic surgeons can have a huge impact on someone's life. From changing something cosmetic to relieving muscle pain, they serve an important purpose. Thank your plastic surgeon with one of these gift ideas.
11. High-quality pen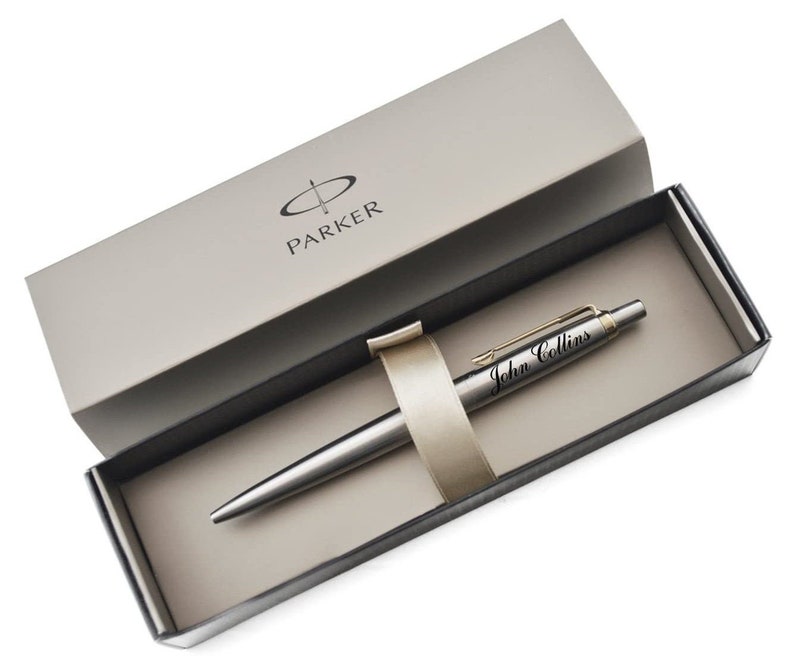 If you want to give something practical, it doesn't get any more usable than a nice pen.
Choosing a high-end pen that feels like it dances across the page is an amazing gift they're likely to use every day. From ballpoint to felt tip, there are endless pens to choose from.
» MORE:
An online memorial is a perfect ending to honor and celebrate someone's life.
Create one for free.
12. Mug warmer
Surgeons are likely to set down their morning coffee and get distracted, leaving it sitting on the desk for hours.
To keep their mug warm all day, a mug warmer is a must. This simple gift is surprisingly practical. Whether they leave their coffee for a few minutes or hours, it'll taste perfect.
13. Coffee or tea
Speaking of coffee, give your plastic surgeon their favorite caffeine.
An afternoon pick-me-up is sure to be used frequently in their office for those longer days, whether it is coffee or tea. For an extra special touch, gift this with a mug or cup.
14. Messenger bag
Carrying work essentials to and from the hospital is sometimes easier said than done.
A messenger bag is a classy, sophisticated way to keep track of everything. A nice messenger bag that has room for all of their things ensures they're always traveling in style.
15. Portable charger
With surgeons working long hours, a portable charger is a must. This keeps their phone and other gadgets alive even if they don't have time to relax.
Getting one with two ports is best for the doctors who rely on both a tablet and a phone throughout the day.
Funny Gifts for Surgeons
Last but not least, funny appreciation gifts also make a kind way of saying "thank you" to surgeons. When in doubt, try these silly gifts below.
16. Gag prescription pad
Doctors write on prescription pads all day, so this gag gift is sure to get a few laughs.
Like a to-do list, this type of prescription pad isn't for medications. You can make your own or buy a list online. With recommendations like "Get some sunshine" or "Stay at home," how can you go wrong?
17. Pajamas
All doctors need their beauty rest, so why not gift a funny pair of pajamas?
With so many options to choose from, this is sure to put a smile on their face. It's also practical! Pick a style that fits them best, preferably one that's a bit silly and fun.
18. Wine or beer
Last but not least, wine or beer is almost always appreciated. To add some humor, swap the label for a prescription or add a tag saying "doctor's orders." Who said a glass of wine a day wouldn't keep the doctor away?
Gifts for Future Surgeons or Surgical Residents
If you have someone in your life who is an aspiring surgeon or is currently a surgical resident, you can get them a gift with this in mind. These gifts will inspire them on their journey to becoming a surgeon, and they're also practical.
19. Tumbler
A drink tumbler keeps warm drinks warm and cool drinks cool. With long hours spent studying or completing residency hours, coffee is a must! No matter your loved one's favorite beverage, this gift will keep it the perfect temperature at school or the hospital.
20. Smart notebook
Every student or resident has a notebook, but what about a notebook that's as smart as they are? A smart notebook saves and organizes notes digitally through an app. The Rocketbook smart notebook is the perfect gift idea, and they'll never lose their notes again.
21. Silicone ring
If your loved one wears a wedding ring or another ring regularly, this isn't something they'll be able to wear as a surgeon. Prepare them for the operating room with a silicone ring. These are made with medical-grade silicone so they can wear them both inside and outside of the operating room.
22. Keepsake box
There are a lot of amazing memories to be made during med school and residency. Encourage your surgeon-to-be to keep these mementos safe with a special keepsake box. Have it engraved with their Dr. name so they're ready to take this into their next chapter.
23. Espresso maker
Who doesn't need a warm cup of joe? Student surgeons are always on their feet, and they're known for working and studying long hours into the evening. A thoughtful gift idea is a high-quality espresso maker so they can always get their java fix!
Holiday Gifts for Surgeons
The holidays are another great time to gift your surgeon something special. Whether you're thanking a surgeon for being there for your family or you're honoring a loved one, here are some great holiday gift ideas.
24. Badge holder wallet
As a medical professional, your surgeon carries a badge with them at all times in their hospital. If they have multiple cards, IDs, and badges, this can be a lot to hold onto at once. A badge holder wallet makes it easy to carry all of your things with a lanyard, keychain, clip, or pocket.
25. Vintage medical prints
Medicine has come a long way in the past hundred years, but there is still much to be learned from vintage medical records. Iconic medical prints and artwork capture the excitement of medical advancements and invention, making a great decor idea for a surgeon's office.
26. Bookends
Most medical professionals have a long reading list, and it's hard to keep track of all these reads. Make their office a bit more organized with stylish bookends. Not only can they keep adding to their book collection, but they can also remember you every time they look at their bookshelf.
27. Anatomy coloring book
We can all use a bit of downtime after a long work shift, and this is especially true for surgeons. When their work is quite literally life or death, an anatomy coloring book is the perfect way to let off some stress.
28. Laboratory shot glasses
If you know your surgeon likes to let loose after a long day, a laboratory shot glass set makes a fabulous gift. They can mix up their own adult drinks after a long day, creating something truly tasty to end the night.
Thank You Gifts for Surgeons
How do you say thank you to someone who saves lives? There are so many meaningful ways to show you care, but start with this list of thank you gifts for surgeons below. Remember, it's always the thought that counts.
29. Thank you note
Though simple, don't underestimate the power of a thoughtful thank you note. Taking the time to write your thanks and deliver a card is always one of the best ways to let your surgeon know you appreciate their work.
30. Flowers
Flowers are also a thoughtful way to thank your surgeon for their hard work. The best flowers for a thank you gift are roses, tulips, daisies, or orchids. According to the language of flowers, this is a powerful way to show your appreciation.
31. Gourmet food box
Treat your surgeon to a special treat. If you'd rather not bake something from your own kitchen, gift a special gourmet food and wine box from Knack. It's easy to build your own gourmet box with special treats from the heart.
32. Candle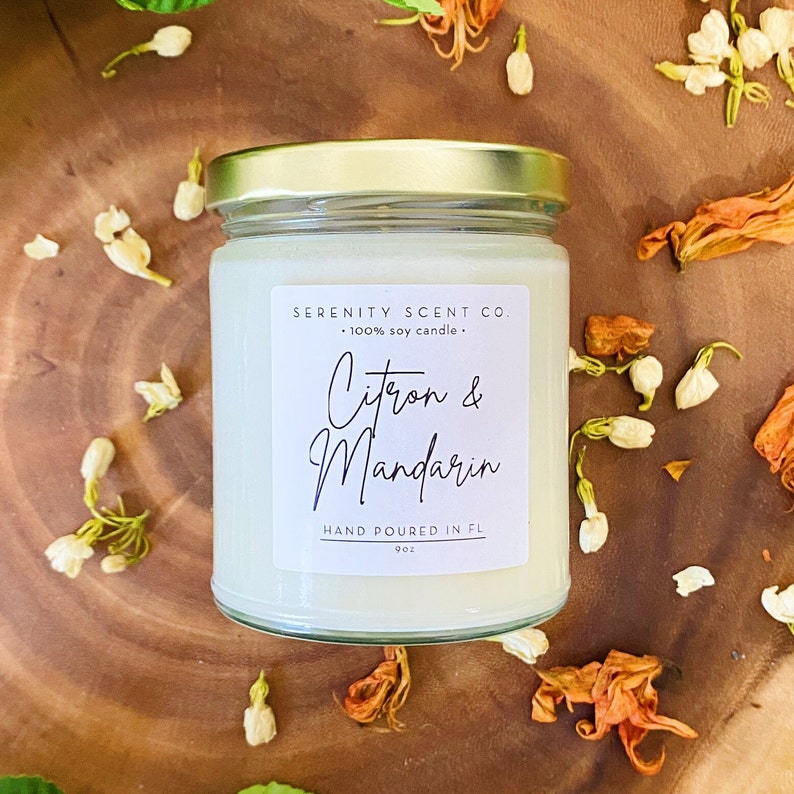 Another simple yet inexpensive gift idea is a candle. A candle is a moment of relaxation in a jar. These make great office decor, but your surgeon can also bring them home to remind them of their job well done.
33. Blanket
Last but not least, a blanket is a comforting gift that's perfect for anyone, even surgeons. Everyone deserves something warm and welcoming after a long day at work. A blanket is a way to be there for the surgeon in your life and say "thanks!"
Find the Perfect Surgeon Gifts
Surgeons put in long hours and dedication to help others stay safe, healthy, and well. Say "thank you" for their experience and dedication with one of these appreciation gifts above. From the practical to the laugh-out-loud funny, there are so many things to choose from.
While a thank-you note is always welcome, going the extra mile with a gift can put an even bigger smile on their face. Show them just how much their work means to you with a small token of kindness. Doctors are the definition of selflessness, so it's time to give back.
If you're looking for more ways to say thanks, read our guides on how to write a thank you letter to family and thank you note etiqutte.