It's nice to acknowledge when someone is moving, leaving a job, or going away on an extended journey. Most people, whether they will admit it or not, have a slight fear or touch of anxiety with these experiences. Buying a gift for those individuals may help calm their nerves and make them feel special.
Overview: Our Top Picks
Jump ahead to these sections:
Here are some ideas for thoughtful going away gifts. Most of the items on our list can be purchased at the last minute, while a few may take more time and effort to put together.
Going Away Gift Ideas for Coworkers
Do you have a coworker who is leaving? Even though you may be shouting a silent "hurrah" in support of their departure to greener pastures, here are some gift ideas to make them feel missed.
1. An etched or engraved award
If your coworker faithfully served your office for years, it is important to note the contribution to the business with some special award.
This award can take many forms. Perhaps it can be a plaque that the retiree can place on their desk at home. Maybe you could purchase a crystal decorative piece that is etched with the name of the company and the number of years the employee served.
2. Golf clubs
If you know that your coworker is looking forward to spending their mornings on the links, why not purchase a set of golf clubs or at least a high-end driver?
Try to determine the personal preferences of the individual before making a large purchase - or at least make sure you keep a gift receipt.
If you can pool money from the office, consider buying them a brand-new golf club set instead.
3. Etched wine glasses
Send your coworker off in style with a set of crystal wine glasses or champagne flutes. Your coworker will be able to toast their new life with a significant other while making plans on what to do next.
We like these personalized wine glasses from Amazon.
4. Book store gift certificate
Some new retirees can't wait to start reading for pleasure after they quit working. Why not get them started with a stack of your favorite books or a book store gift certificate?
Of course, you could also get your coworker a subscription to an audiobook service or an e-reader, like a Kindle Unlimited subscription, as well.
5. A plant
If your coworker enjoys taking care of plants, purchase a large, potted plant (like an easy-to-care-for palm plant), perhaps with the name of the company written on the side of the pot. This may be a great idea as a gift to use for older people.
Going Away Gift Ideas for a Spouse or Partner
If your spouse is going away on an extended business or personal trip, consider giving them something to remember you by. Here are some more personal items, as well as a few practical choices, to give someone dear to your heart.
6. A playlist
Those who grew up in the 1980s may remember mixtapes. They were full of songs, usually recorded off the radio, that one would give to someone special. The music was chosen carefully, often to tell the receiver your impressions of the relationship.
Of course, we no longer make mixtapes, but you do have the ability to create playlists. Consider filling your modern-day mixtape with goodbye songs such as "I Will Remember You" or "Leaving on a Jet Plane."
7. An international cell phone plan
If your spouse is traveling internationally, you will want to make sure that they don't have to spend an arm and a leg to send a simple text or call every night.
Check into your family's cell phone plan to figure out the rates for international communication.
8. Travel adapters
Your spouse will love you forever if you purchase a travel adapter, like this small universal adapter, that will allow them to use their favorite electronics while traveling through Europe.
These often-forgotten items are nice to have on hand when you arrive exhausted at your travel destination.
9. A framed photo
If your spouse is leaving for an extended amount of time, have professional photos taken of both you and your love and have a few of them framed. Alternatively, you can print them and buy an inexpensive set of frames online.
10. A love letter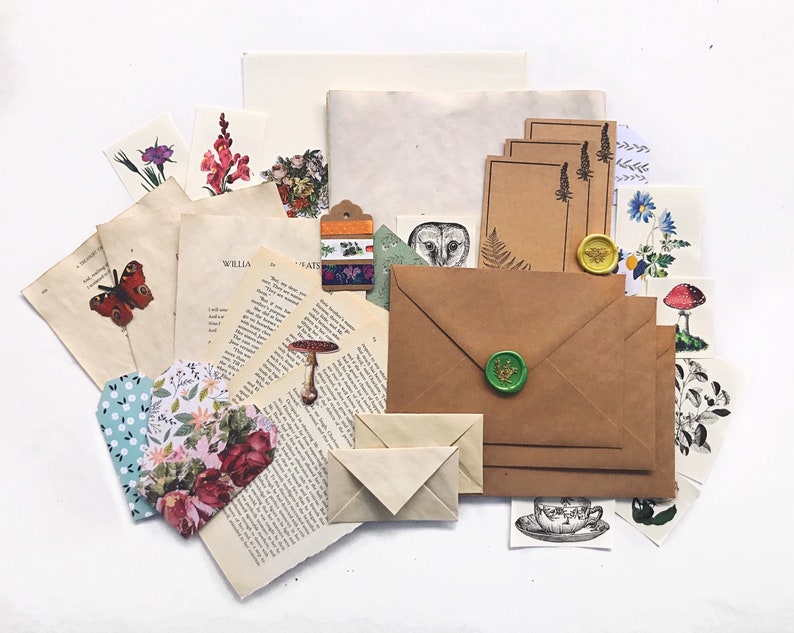 Tuck a love letter or intimate thank you note in the luggage of your significant other. They will get warm fuzzies when they discover your sweet note. Use some elegant stationery to make it even more special.
Going Away Gift Ideas for Friends
It's hard when a friend moves away. Even though you may promise to text and visit, it never seems to happen as much as you plan. Here are some gift ideas to give to a friend who is moving.
11. Something that reminds the friend of an inside joke
If you are around a person for a long time, you begin to communicate in a sort of shorthand. One word or phrase may remind you of a hilarious story. Think about which item may remind your friend of such a memory.
12. Clothes that remind your friend of home
If your friend is moving to another city or state, why not purchase a clothing item that will remind your friend about their time spent in your area?
The clothing can be obvious, such as an NYC sweatshirt or a University of Kentucky cap. You could also buy something such as a scarf covered with sunflowers for someone leaving Kansas or one depicting bluebonnets for someone leaving Texas.
13. Framed photograph
Take or purchase a photo depicting a special place that your friend will soon be leaving. Have the picture professionally framed.
14. Matching jewelry
You and your friend will be able to feel a little closer if you both have the same piece of jewelry. Buy a matching necklace, bracelet, or another piece that will make you smile every time you wear them.
You can find minimalist silver friendship necklaces on Amazon.
15. Airline points
To guarantee that your friend will be able to come back for periodic visits, you may consider letting them use some of your airline points. Your friend may love being able to come back without worrying about the expense of making such a trip.
Going Away Gift Ideas for College
Saying goodbye to a new college student is bittersweet. On the one hand, they may live farther away, but on the other hand, the young person is starting a new, exciting adventure. Here are some gift ideas for the college student who is moving away from home.
16. Luggage
Everyone needs a small piece of carry-on luggage. This can be used to take quick, weekend trips home as well as longer spring break adventures. We like this basic black carry-on with a hard shell.
17. Money
Even though money may not be the most creative gift, some college students depend upon monetary graduation gifts to get them started with paying for college expenses.
If you want to make sure the money goes towards something specific, buy them gift cards to places like Whole Foods, Safeway, or another local store.
18. Restaurant gift cards
College kids love to eat out, but their finances may not allow this to happen easily. Buy gift cards to Chipotle, Starbucks, and Panera.
19. Gas gift cards
Will the student have access to a car while in college? Help them out by purchasing a tank of gas. Even those who don't drive much will appreciate being able to buy a soda or candy bar from the neighborhood convenience store.
20. Uber gift card
Uber gift cards make perfect gifts for college students who may want to go out and party responsibly every so often.
DIY Going Away Gift Ideas
Make a gift with your own hands to tell your friend how much they will be missed. Here are some ideas of gifts that you can make yourself.
21. Garden stone
Purchase a garden step stone kit from an online retailer. Most of the time, such kits have everything you need to create a decorative piece. Personalize the garden stone with words or significant colors.
22. New home kit
Is your friend moving to a new home? Consider gathering items that they would appreciate when entering a new house.
Fill your kit with practical items such as toilet paper, light bulbs, and cleaning supplies. Also, consider adding a fragrant candle to help them cleanse their new home.
23. Homemade pottery
If you are a gifted potter, use your talents to create a piece to use as a going-away gift. Whether you make a matching set of mugs or a flower vase, your unique gift surely will receive a place of honor in your friend's new home.
24. Photobook
Photo books have become extremely easy to make in recent years. Perhaps the most challenging part of the process will be wading through the thousands of photos to find the appropriate images.
Use facial recognition software to find photos of your friend and create a book of your shared memories. Once you've selected the pictures, put them in a scrapbook, like this basic scrapbook with thick paper.
25. Baked goods
Even though your friends may not want to hassle with a pie when they begin their journey, everyone loves cookies. Bake some of your friend's favorite cookies and place them in an easy-to-pack bag.
If you're not a fan of baking, you can send them a basket of gourmet muffins and pastries directly to their door.
Funny Going Away Gift Ideas
For many, going-away parties turn into tearful goodbyes. If you want to keep things light as you tell your friend or loved one goodbye, consider one of these gifts.
» MORE:
An online memorial is a perfect ending to honor and celebrate someone's life.
Create one for free.
26. Bobblehead
Are you a fan of The Office? If so, you remember when Angela purchased a personalized bobblehead for Dwight as a gift for a special occasion. This is perfect for a fan of The Office or someone else who would want a unique, fun gift.
Amazon has a pretty large selection of bobbleheads from sports, TV, and other places.
27. Personalized cake or cookie
You know everyone will expect to eat at the going-away party. Personalize the cake or cookie with words such as "Fine...Go" or "I'll miss your ugly face."
Of course, these sentiments should be reserved for someone with a sense of humor and thick skin.
28. A caricature
Hire an artist to draw a caricature of your friends surrounded by items from their current job or home.
29. A bottle of wine
Buy a nice bottle of wine to commemorate your friend is leaving. Put a tag on it that says, "I promised you that I wouldn't cry, so I'll just wine." Is that a cringe-worthy gift? Yes, it is. Regardless, it's a clever way to present an easy gift.
30. "Helpful" gifts for their new life
Is your friend moving to Seattle? Perhaps everyone in the office can purchase her an umbrella. Do you have a coworker who is being transferred to an office in Texas?
Buy him a pair of cowboy boots or a set of spurs. Your friend with a good attitude won't mind good-natured ribbing that will come with some of these gifts.
Going Away Gift Ideas for Employees
Are you saying farewell to one of your employees? Here are some gift ideas to give to a person who is quitting or retiring.
31. Watch
A fine, engraved watch used to be the typical gift for retiring employees. If your employee doesn't often wear a watch, consider another piece of jewelry.
32. Candle
Candles remind people of relaxation and luxury. Consider getting a themed candle or a candle with a message to celebrate your employee's last day on the job.
33. Figurine
Is your employee a collector? Purchase a figurine to add to their collection – perhaps one related to your industry.
34. Fine pens
We know that people don't often write things by hand anymore. However, an older person who is retiring from the company may appreciate the gift of a fine pen or pencil set.
35. Fan spirit wear
What do you know about the employee who is leaving? Chances are that you learned about this person's favorite teams through the years. Purchase fan spirit wear for their favorite professional or collegiate teams.
36. Crystal vase
Consider giving your coworker who is leaving a crystal vase. Is crystal not in the budget? Then, give your departing coworker a bouquet of beautiful flowers in a simple glass vase.
37. Water bottle
This may sound like a basic gift, but water bottles are often on gift lists. Order the water bottle most popular at the moment. This would make a good gift for a health-conscious individual.
38. Coffee maker
Did your employee use the company Keurig every day? Send them off with their own coffee maker.
39. Bag chairs
Does your employee follow their kids or grandkids to the soccer fields or baseball diamonds each weekend? Make sure they are comfortable by purchasing high-end bag chairs with cup holders.
40. Personalized blanket
Who doesn't appreciate a comforting blanket or throw? Purchase one in a neutral color and personalize it with your employee's monogram or company logo.
41. Digital frame
Digital frames are fun gifts. Some frames allow others to share photos from their phones by emailing them to a unique email address attached to the frame.
42. Ancestry subscription
Is your coworker interested in learning more about their family tree? Help them with this task by purchasing a subscription with Ancestry.
43. Home decor
Consider buying something from a high-end local home decor store to say farewell to your coworker. Perhaps purchase a wreath for their front door or a beautiful frame.
Personalized Going Away Gift Ideas
Personalized going away gifts tell the recipient that you cared enough to plan ahead when purchasing a gift. If you include the company name, the gift will also remind your coworker of the friends they left behind at your office.
Here are some great personalized gifts to give to an employee retiring or changing jobs.
44. State plaques
Is your employee moving to a different state? There are a lot of plaques and wall hangings that can be personalized that depict a move from one state to another. In addition, some families like hanging plaques that commemorate a time living in another state.
45. Throw pillows
Purchase a monogrammed throw pillow or one that celebrates a coworker's favorite team.
46. Beach towels
Is your employee leaving to move to the coast? Purchase personalized beach towels so they will think of you as they relax in the sun.
47. Calendars
Using photos you find on social media, create a personalized calendar for a coworker who is leaving.
48. Wine glasses
Wine glasses can be etched with initials or the name of the company. Of course, you can also have glasses personalized with your coworker's favorite saying.
49. Christmas ornament
Your coworker will think of you as they hang the personalized Christmas ornament on the tree each year.
50. Garden tools
Yes, you can purchase personalized garden tools for someone who is retiring and looking forward to spending time digging in the dirt.
51. Apron
Personalize an apron with your coworker's name or a funny saying. This is one great way to say goodbye to a coworker known for excellent culinary skills.
52. Keychain
Perhaps your coworker is downsizing to move to a smaller house or to travel. Instead of giving them a crystal vase or other bulky item, purchase something small that will act as a reminder of their time with your company. Of course, cash is always good too.
53. Journal
Purchase a beautiful leather journal personalized with your coworker's name or initials. This would be the perfect gift for someone embarking on world travel.
54. Grilling tools
Is your coworker an avid barbecuer? Purchase a gift set of barbecue sauces or rubs and personalized grilling tools.
55. Socks
Purchase a pair of customized socks that feature a photo of your coworker's favorite pet. In fact, any personalized item that features a favorite pet's image would be an excellent gift.
Going Away Gift Ideas for Loved One Moving Overseas
A person moving overseas probably is very conscious of reducing their number of belongings. So, choose wisely before purchasing a gift that can't be returned. Instead of purchasing bulky household items or decorations, focus more on small, thoughtful gifts that would be useful in the new country. Of course, you might also wish to gift small items that will remind them of home.
56. State t-shirt
Purchase a state t-shirt that says "home" to remind your loved one of their humble beginnings.
57. Socks
Practical gifts like socks can be personalized to celebrate where they are going or where they have been.
58. Phone case
Are you looking for a practical gift that can also be personalized to reflect your loved one's style or interests? If so, a phone case would be a great gift. But, of course, this requires that you know the type of phone your loved one uses.
59. Spotify subscription
Gift your traveling loved one the gift of music by purchasing a Spotify subscription.
60. Audible subscription
Your loved one may have to spend hours on planes. Buy an Audible subscription instead of purchasing hard-back books that take up valuable luggage space.
61. Airpods
Purchase good quality wireless earbuds that will enable your loved one to talk with you over the phone while on the road.
62. Backpack
Purchase a sturdy, attractive carry-on bag that your loved one can use on their travels.
63. Charm bracelet
Give your loved one small reminders of home by purchasing a charm bracelet. Celebrate the USA or your state by purchasing appropriate charms.
64. Outdoor wear
Is your loved one moving to a tropical island or rainy England? Purchase appropriate outdoor wear for your loved one to use upon arrival.
65. Wallet or purse
Update your loved one's wallet or purse with one that has RFID blocking.
66. Travel pillow
Will your loved one be spending a lot of time on planes? Try to make things as comfortable for them as possible by purchasing a travel pillow and sleep mask.
67. Money
While not the most romantic gift in the world, your loved one may be worried about travel expenses. Instead of purchasing gift cards to specific establishments that might not be available, give them cash to use on their journey.
68. Book about the new location
Research the best fiction or non-fiction produced about your loved one's new home. Then, purchase digital copies to share with your loved one.
Sentimental Going Away Gift Ideas
Sometimes saying goodbye is painful. Depending on the situation, you may have to say farewell to someone you know you will never see again. What gift do you give to someone in that situation? Here are some ideas.
69. Photo album or scrapbook
Create a photo album that celebrates your relationship through the years. You might also wish to include mementos, such as ticket stubs or programs that will remind your friend of the fun times you had together.
70. Jewelry
A beautiful piece of jewelry is a touching, personalized gift. You might want to purchase a matching piece for yourself so that you will always be reminded of your friends even though you are separated by distance.
71. A video
Create a video where you say a personalized goodbye to your friend. They will be able to play the message when they miss you the most.
72. A poem
Write a poem about friendship or love. Have a favorite verse framed if you aren't confident in your writing skills.
73. A quilt
Quilts are the perfect memorial gift, especially if you use material that is special to the recipient.
74. Afghan or scarf
Whether you knit or crochet, create something for the person who is leaving. If they know you well, they will understand the hours you spent making the gift.
75. A letter
Write a letter to the person going away – not a text or an email, but a letter written with a pen and a piece of stationery.
76. A frame
Find the perfect photo that represents your relationship and have it framed.
77. A drawing or painting
Put your heart into a drawing or painting celebrating your love or friendship.
78. Garden decor
Purchase a stepping stone that depicts a favorite quote or verse. You may also consider purchasing personalized wind chimes for your loved one's garden. These gifts make great memorial items as well.
79. A meal
Prepare a special meal for a friend who is leaving soon. Serve their favorite local foods and set the table like the queen is visiting.
80. Airline tickets
One great way to show someone they will be missed is by promising to visit and then following through on that promise. Purchase tickets several months from your friend's departure date to show that you are serious about keeping them in your life.
Say See You Later, Not Goodbye, With a Gift
If you are purchasing a gift for someone ending a chapter of their lives, this may cause you to think about the changes you have experienced throughout your own life.
Perhaps this reflection will lead you to thoughts of your eventual death. Instead of pushing those thoughts out of mind, why not prepare for the eventuality by starting end-of-life planning? You will feel relieved knowing that it is taken care of well in advance of when you need it.
Think about end-of-life planning as preparing for the last journey you will ever make, and make sure you have the best gifts to say goodbye or see you later for everyone.
Post-planning tip: If you are the executor for a deceased loved one, the emotional and technical aspects of handling their unfinished business can be overwhelming. We have a post-loss checklist that will help you ensure that your loved one's family, estate, and other affairs are taken care of.