If one of your loved ones recently lost someone special, it's not always easy to know what to say or do to help. While there are endless gifts for a grieving friend or relative, how do you know which one is right for them?
Overview: Our Top Picks
Jump ahead to these sections:
Offering a touching, thoughtful gift shows you're really there for them in their time of need. One possibility is to buy them a piece of grief jewelry. This is any type of jewelry specifically designed to help someone through their grief.
Having a small piece of jewelry to look to in a moment of pain is a powerful form of comfort. It's a reminder not only that you're thinking of them, but also that their lost loved one is closer than they think.
To offer a gift to a loved one that truly comes from the heart, here are the best grief jewelry ideas. While you can't carry the full burden of their grief, you can lighten the load with your thoughtfulness and support.
Grief Jewelry for Grieving Parents or Grandparents
Losing a child is one of the hardest things anyone can experience. Wearing memorial jewelry can be a powerful way to feel some comfort after such a profound loss.
People have worn memorial jewelry since ancient times, and this tradition has continued to the modern-day to help with the complex feelings of grief we all experience.
1. Hair locket
In Victorian times, it was common for people to wear human hair as a form of artistic expression. This was especially popular with grief jewelry. Loved ones would clip hair from the deceased, placing it in their favorite jewelry.
This is still done today, especially by grieving parents or grandparents. Using a locket to secure the hair keeps it close to your heart all the time.
2. Angel pendant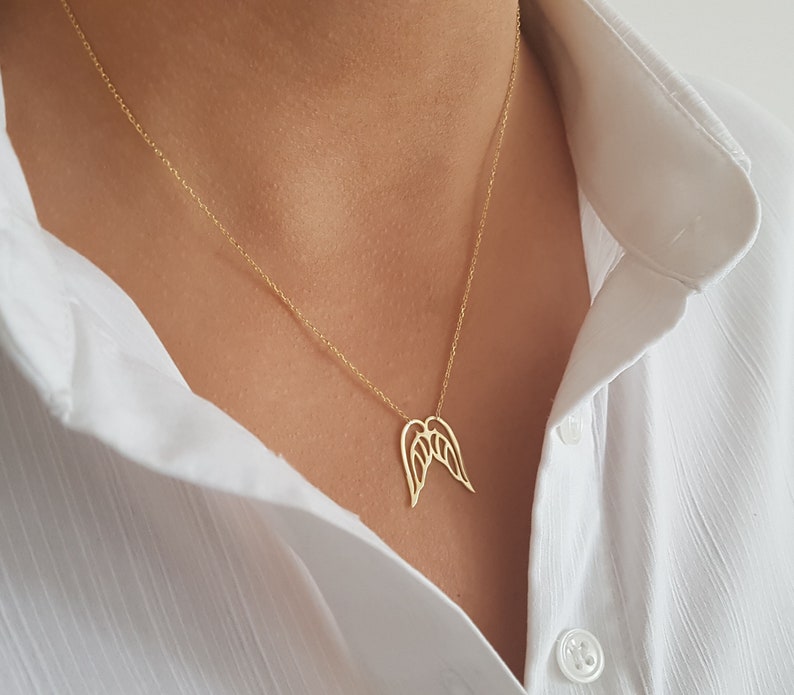 Another option that's ideal after losing a child is an angel. These souls might not have been on earth for long, but their light shined bright.
Now, they rest above and watch over us for the rest of our days. An angel pendant could be a good reminder of this beautiful guardian angel.
3. Fingerprint pendant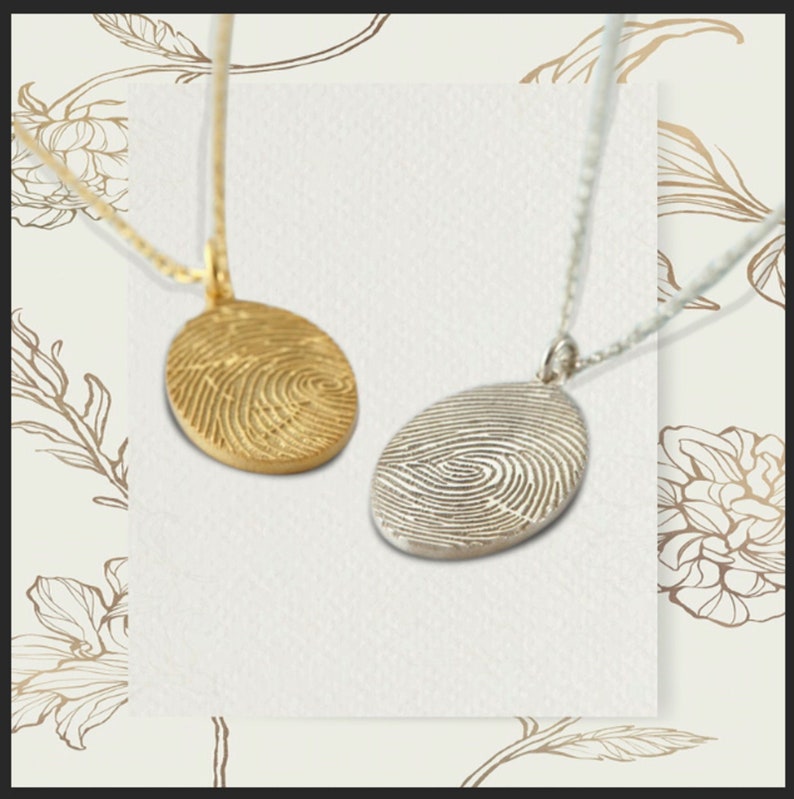 Another pendant that carries a lot of meaning is a fingerprint pendant. If possible, you can use the child or baby's actual fingerprint, hand, or footprint. This engraving can be done on any type of metal, and it can be a touching and gorgeous tribute.
4. Cremation bracelet
Though less common, a bracelet makes the perfect choice for grief jewelry. Cremation bracelets have an interior space to store a loved one's ashes, perfect for a child or infant. They can be engraved with special words, a prayer, or a name.
5. Birthstone jewelry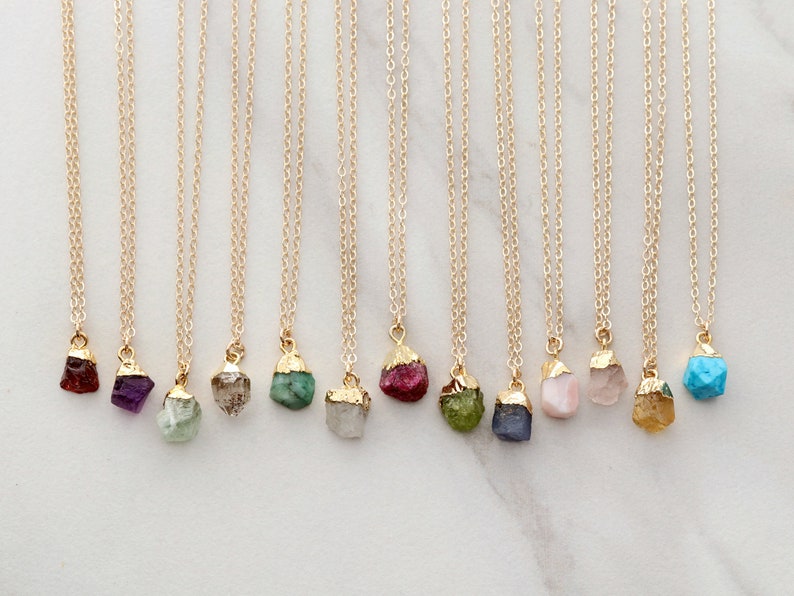 If you know the individual's birthstone, this is a powerful reminder of their memory. Each month of the year is assigned a birthstone. When used in jewelry, like a birthstone necklace, this is a discreet, compassionate way to hold them close.
Grief Jewelry for a Grieving Spouse or Partner
A partner or spouse is someone to grow old with. When that time is cut short, it can be heartbreaking. One of the best sympathy gift ideas is to gift grief jewelry so they can keep their beloved near every day.
6. Religious symbol pendant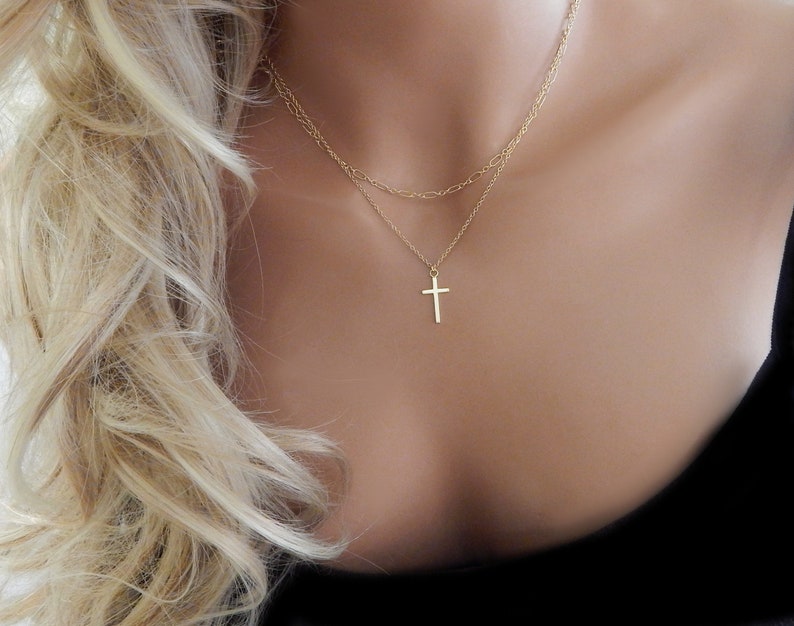 If you know your loved one turns to their faith in times of need, gifting a religious symbol as a pendant can bring them peace. After a tragic loss, many find hope and peace in their beliefs. This could be a great tribute to the religious practice they shared with a partner.
» MORE:
An online memorial is a perfect ending to honor and celebrate someone's life.
Create one for free.
7. Heart necklace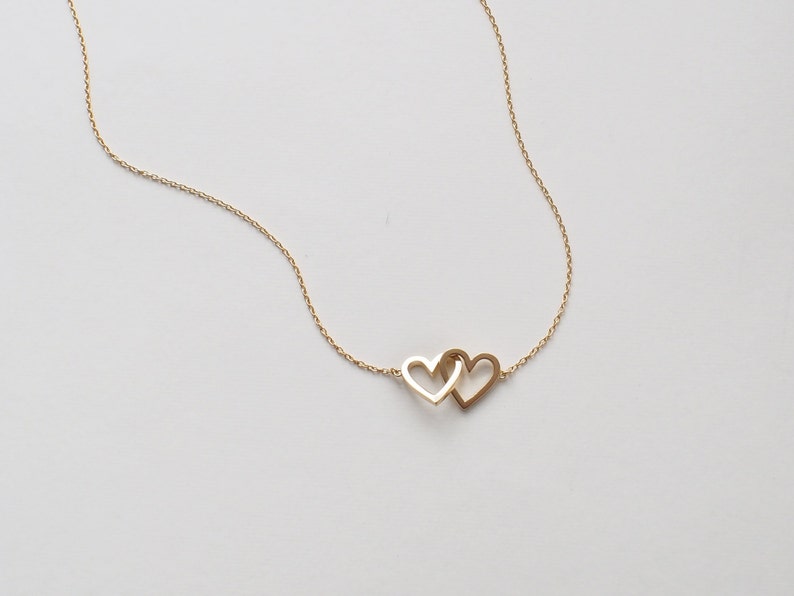 One of the classic symbols of love also makes the ideal grief jewelry idea. A heart necklace might be simple, but it's symbolic of the love they held and still have. Though they might be parted from their partner, they can still hold their heart close.
8. Engraved ring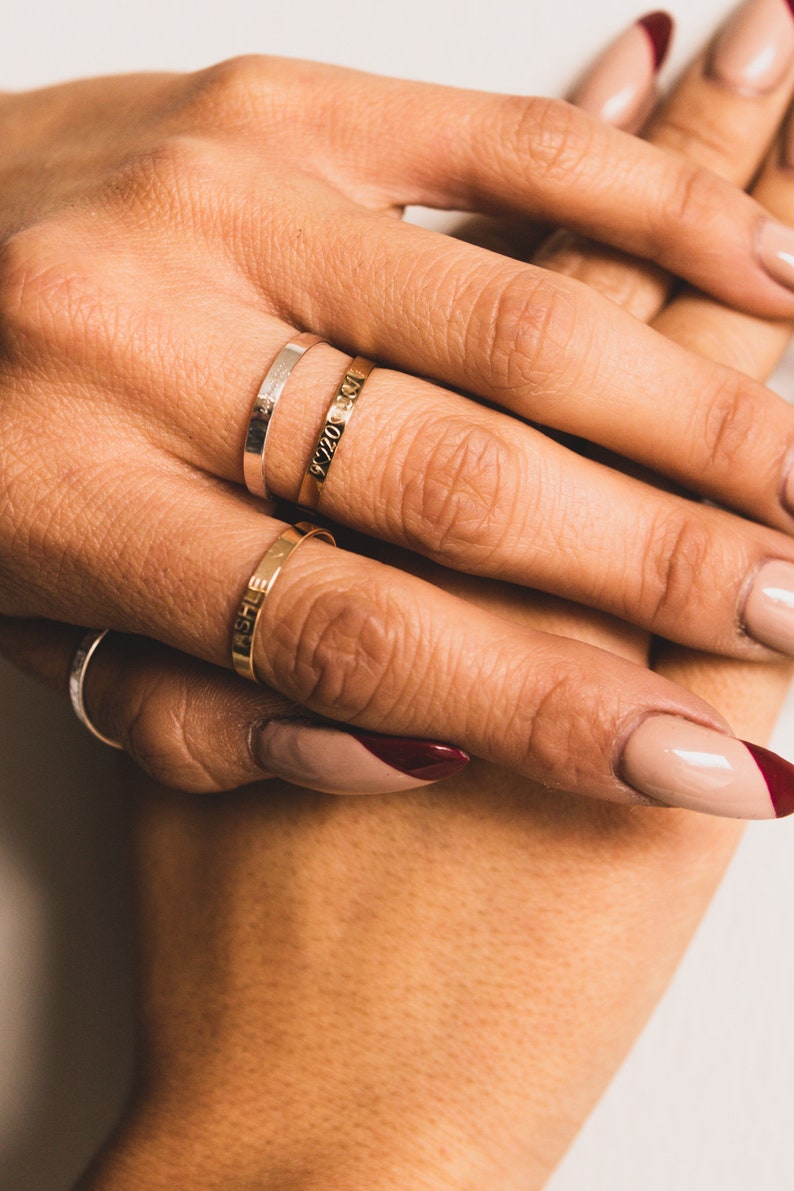 The ring is used to symbolize eternal togetherness in marriage. After the death of a spouse, it can be hard to continue wearing the same wedding ring. Many choose to replace it or add an additional band as a form of remembrance.
An engraved ring is the perfect way for them to keep their partner in their thoughts. It can be engraved with their spouse's name, wedding date, or a special message.
9. Handwriting bracelet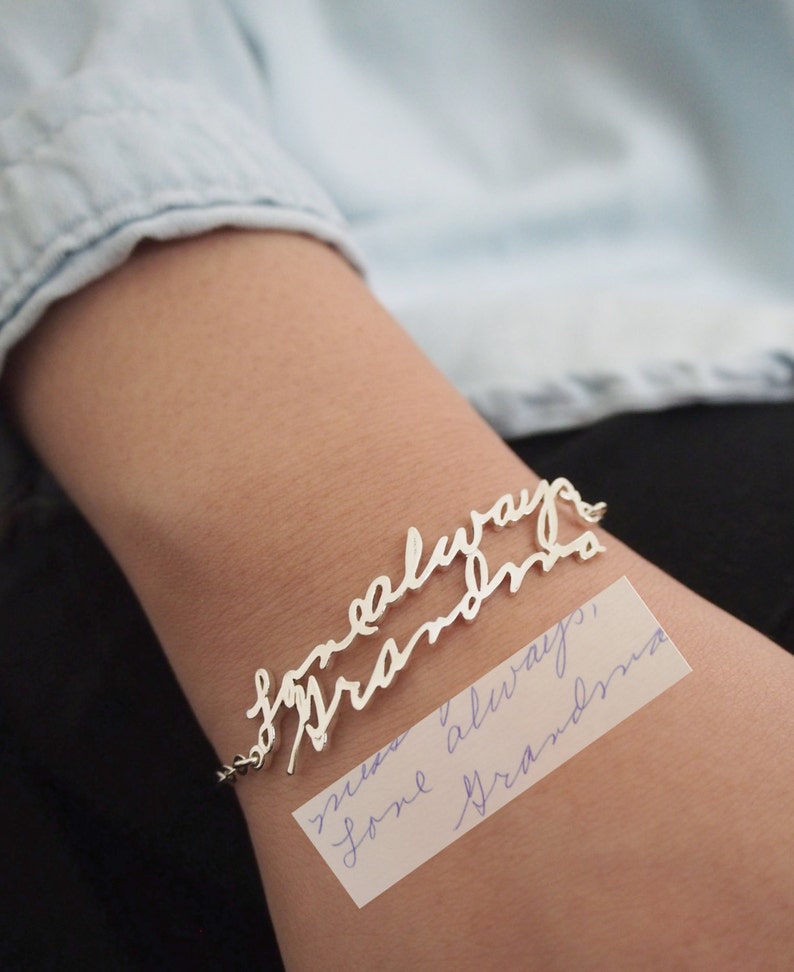 When you lose someone special, you value all of the little things that remind you of them like their handwriting. A small message or signature on a birthday card suddenly means the world to you.
Honor this significance by having this handwriting transformed into an engraving on a bracelet. Their favorite writing is always near, giving them the reminder they need that they are loved.
10. Infinity symbol pendant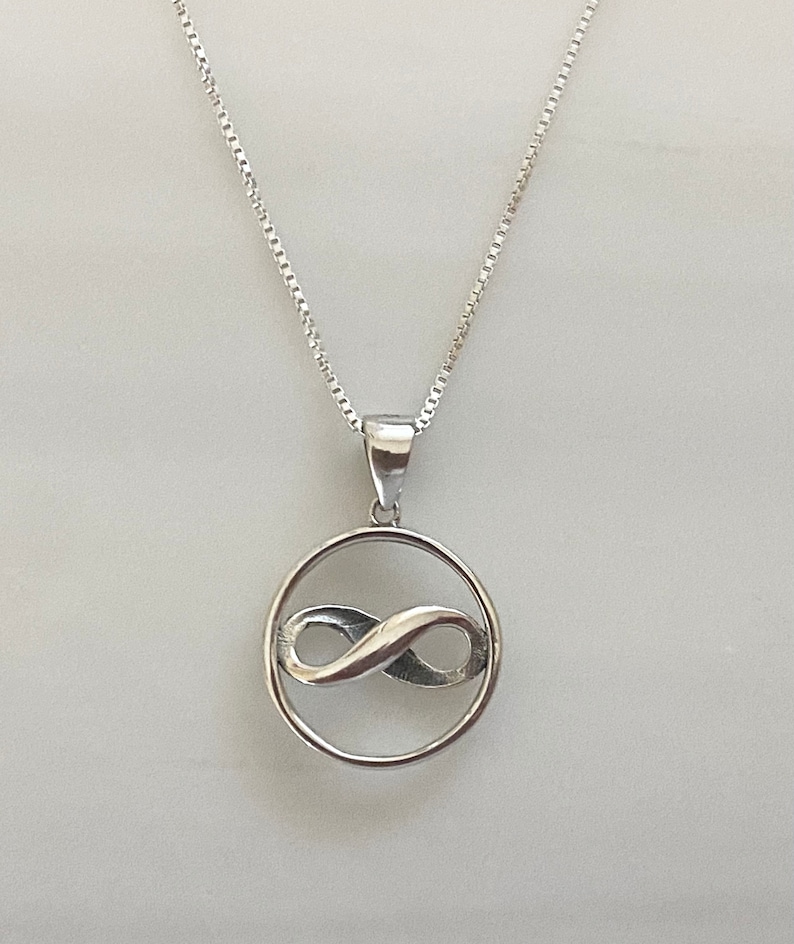 Finally, the infinity symbol is a sign of everlasting love. Though these partners might be separated by death, love is much stronger than that. An infinity symbol pendant shows that love really does overcome all.
Grief Jewelry Ideas for a Grieving Sibling
A sibling is a close friend for life. Once lost, there can be a gaping hole in your heart, and the family unit may feel incomplete. Honor this beloved friendship with one of these grief jewelry ideas for a grieving sibling.
11. Charm bracelet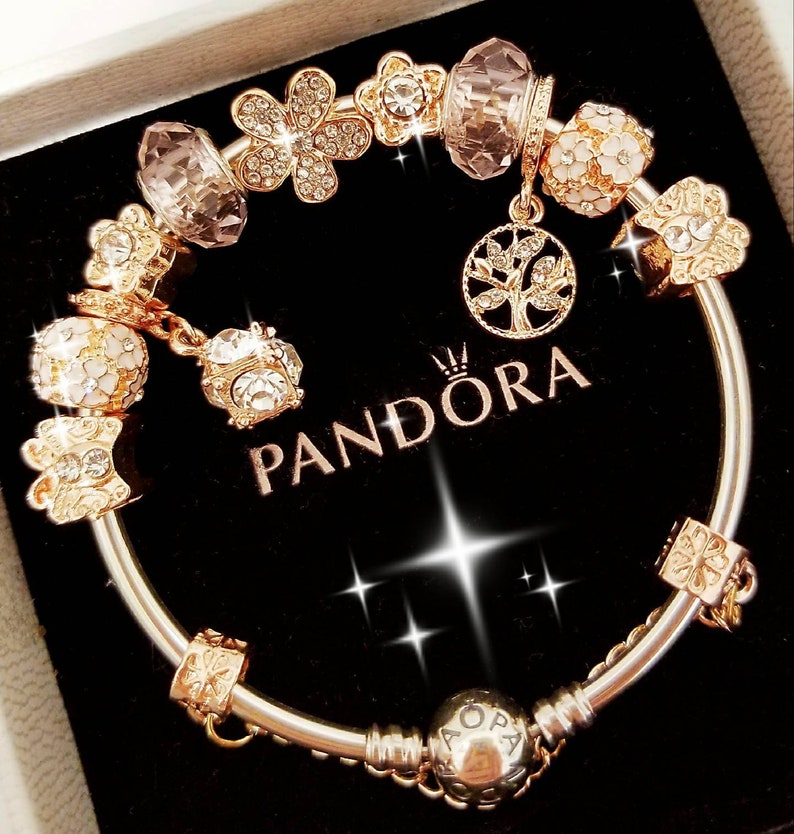 A subtle way to honor the loss of a loved one is with a charm bracelet. Easily add charms that remind you of the sibling, whether it's her favorite hobby or his favorite place. These small things ensure their legacy is never forgotten.
12. Dog tag necklace
A dog tag is traditionally worn by servicemen and women in the military as a way to identify them. However, they're also worn by those outside of the military as a form of remembrance. Dog tags can be customized to share a variety of information and messages.
13. Morse code bracelet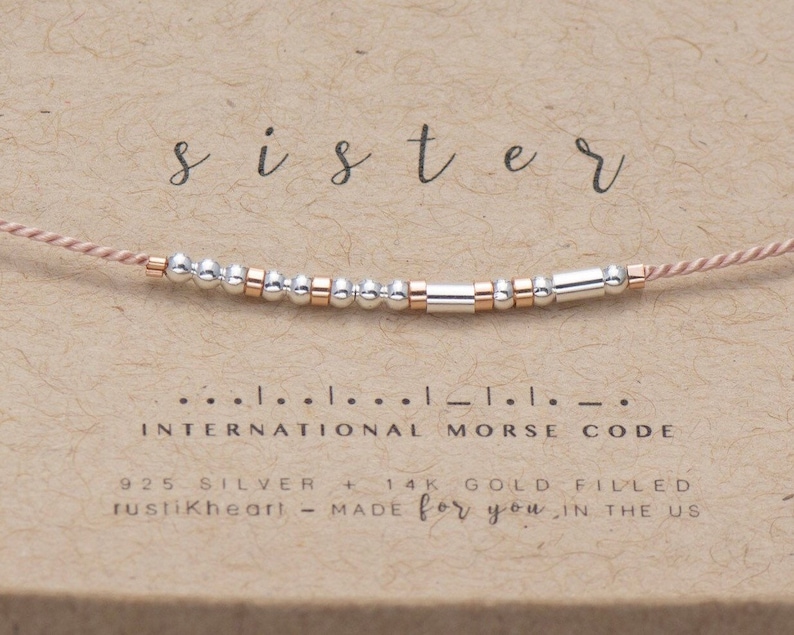 Morse code is a subtle form of communication, and it also makes the perfect family heirlooms or grief jewelry. Share a message like "always with you," "brother," or "sister" with subtle morse code beads. Not only is this gorgeous and stylish, but it's an important reminder.
14. Feather jewelry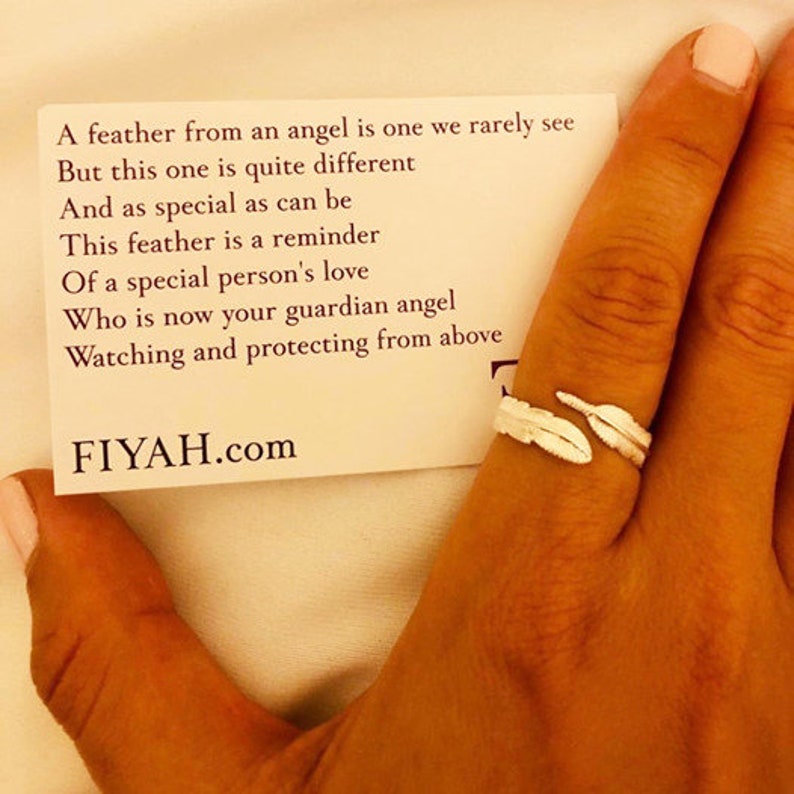 Feather designs are common in jewelry, but did you know the significance behind this imagery? Feathers are seen as a sign that a guardian angel is watching over you.
In many parts of the world, they also mean good luck. A feather ring, bracelet, or necklace is a powerful statement that you're never alone.
15. Favorite gem jewelry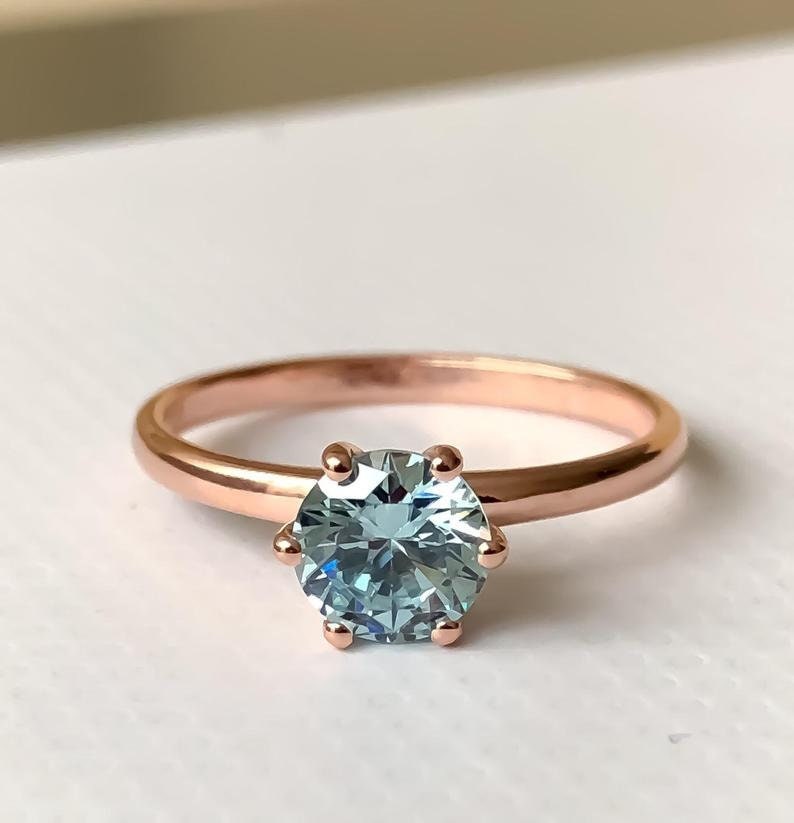 If their sibling had a favorite gem, or if a specific gem symbolizes their personality, this can be a great choice for memorial jewelry. Gemstones are common in all shapes, sizes, and designs, so it can be easier to find something that fits their needs.
Other Grief Jewelry Ideas
If none of the ideas above felt like a good fit for your loved one, feel free to think outside of the box. Here are other grief jewelry ideas that might work instead.
16. Keychain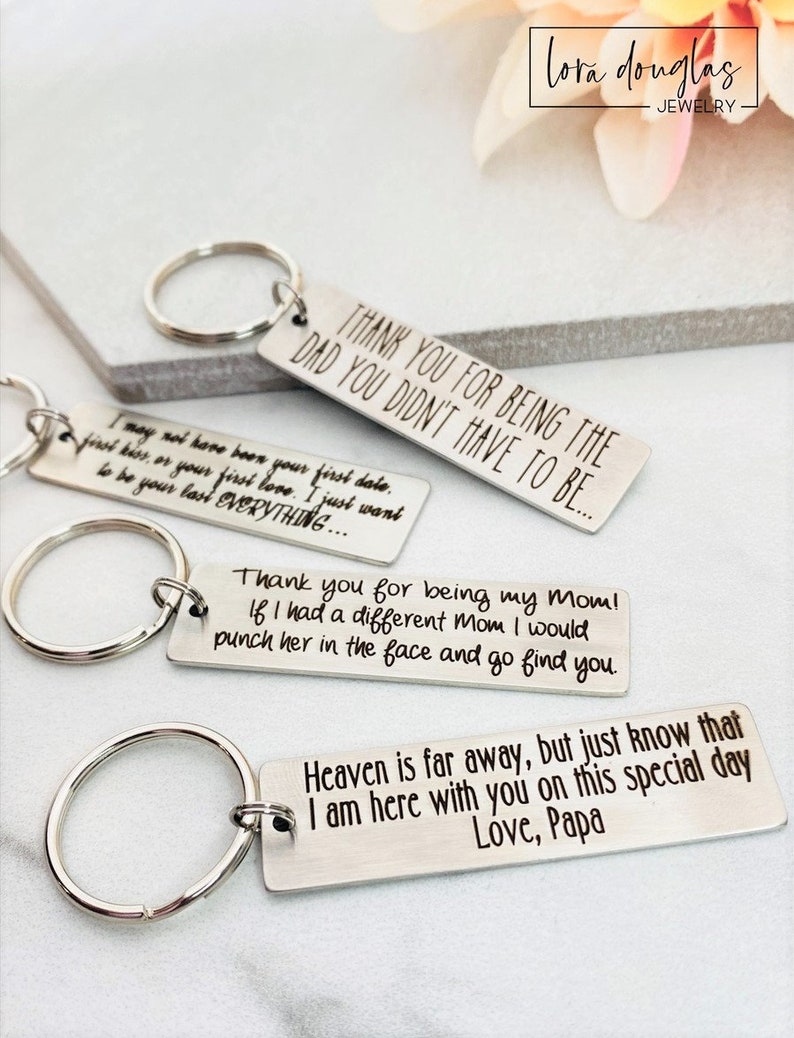 If your loved one doesn't wear much jewelry, a keychain might be more useful. This is a versatile statement they're sure to use every day. A keychain with their name engraved or a favorite message is a simple way to hold their loved one close.
17. Leather bracelet
For something a bit heftier, a leather bracelet is a different idea. Leather is easy to engrave with names, dates, or other messages. Though simple and discreet, this is a warm reminder of a loved one's memory.
18. Simple chain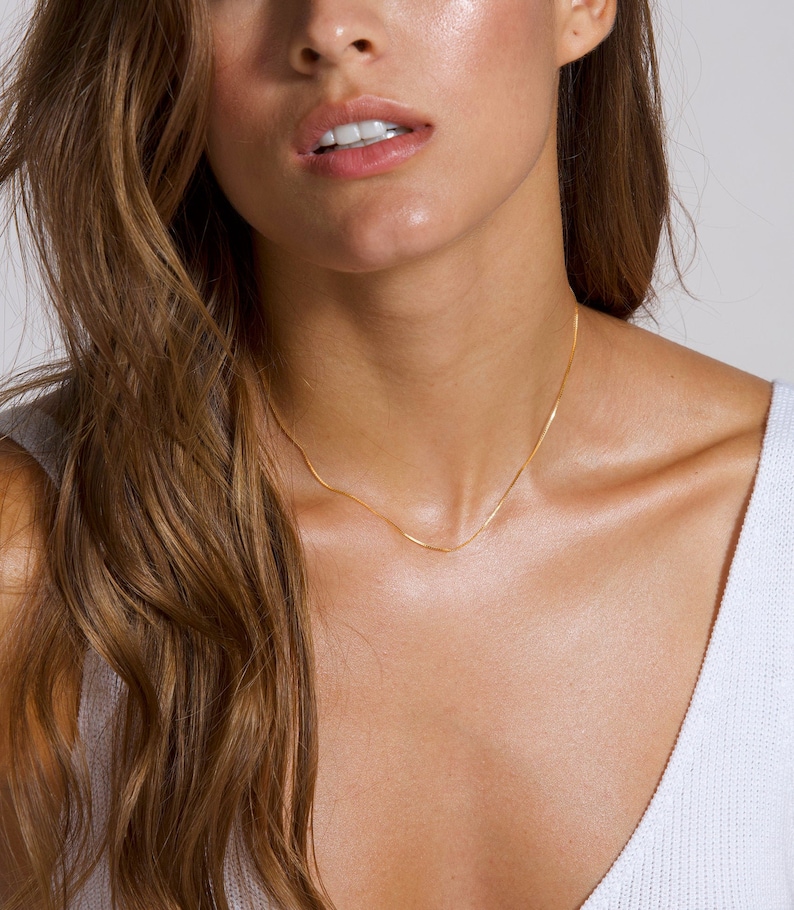 Last but not least, some people like simplicity when it comes to their jewelry. A simple metal chain is a subtle, constant reminder of someone's presence. It can be worn on the wrist or around the neck, and it's easy to add pendants over time as their tastes change.
Give the Gift of Remembrance
While there's no cure for grief, there are a lot of ways to make this burden a little lighter for your loved one. Whether you give a heart locket or a favorite gemstone, you're giving them a small way to incorporate their loved one's memory into their everyday life.
Having something physical to hold onto in darker moments makes the bad days a little more bearable. In addition, gifting grief jewelry shows them that they're not alone. You're there for them when it matters most. This means so much, even if they may not be able to express it in the moment.
If you're looking for more jewelry ideas, read our guides on pet memorial jewelry and cat memorial jewelry.