If you venture into a jewelry store or begin an online search, you'll quickly discover there is so much more to jewelry than the basic categories of necklaces, bracelets, rings, and earrings. Keepsake jewelry is made to honor specific occasions, so it's the most common type you'll find in traditional jewelry stores.
Jump ahead to these sections:
That being said, there is a lot of diversity within keepsake jewelry as well. From cremation jewelry to wedding bands, all of these different things are a way to honor loved ones and life events.
In this guide, we'll explore the most popular types of keepsake jewelry. We'll explain what they're each used for so you can discover the best fit for you or your loved one.
Post-planning tip: If you are the executor for a deceased loved one, finding ways to memorialize them won't be the only thing you have to consider. Handling their unfinished business can be overwhelming without a way to organize your process. We have a post-loss checklist that will help you ensure that your loved one's family, estate, and other affairs are taken care of.
What Is Keepsake Jewelry?
To begin, let's define what keepsake jewelry is. While jewelry generally functions as an accessory or way to share our personal style, keepsake jewelry runs deeper. This is literally a keepsake to remember something or someone.
Common types of keepsake jewelry include wedding bands, memorial jewelry, and even urn jewelry that contains loved one's ashes. By keeping these items close to us daily, we feel more connected to our memories and loved ones.
Types of Memorial Keepsake Jewelry
Memorial keepsake jewelry makes a perfect gift for a grieving friend. These are things that help memorialize a loved one, typically after they pass away. Keeping a reminder of that loved one close is a wonderful way to honor their memory.
1. Photo locket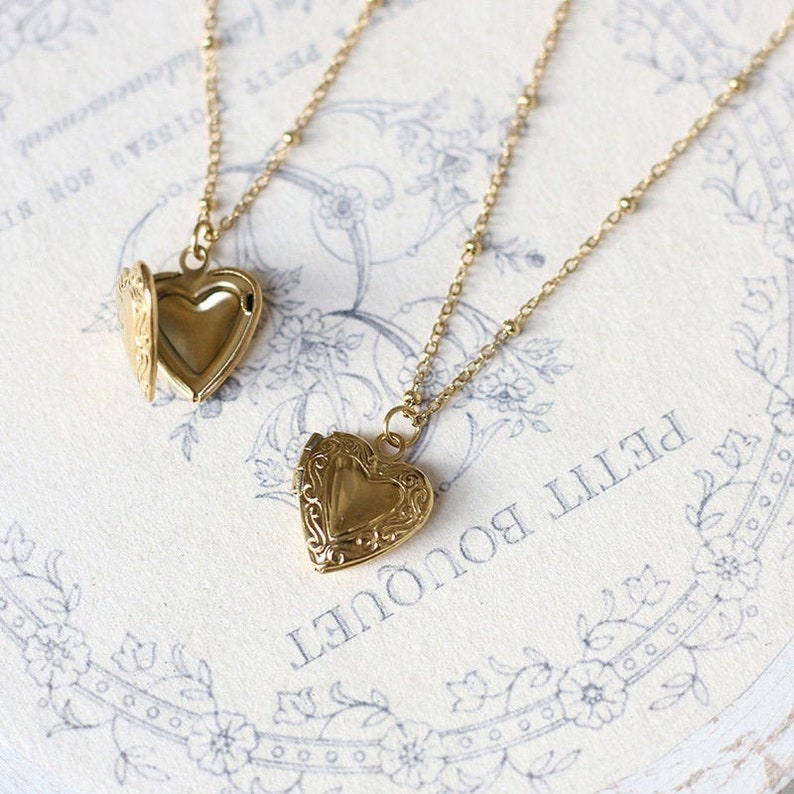 One of the most common memorial keepsake jewelry pieces is a memorial locket. This is a type of pendant, usually in the shape of a circle or heart, designed to hold a small photo.
Having a photo of someone special or of a favorite memory over one's heart is the perfect reminder of what they mean to you. Photo lockets can be used for all types of occasions, but they're especially a favorite for memorials.
2. Birthstone jewelry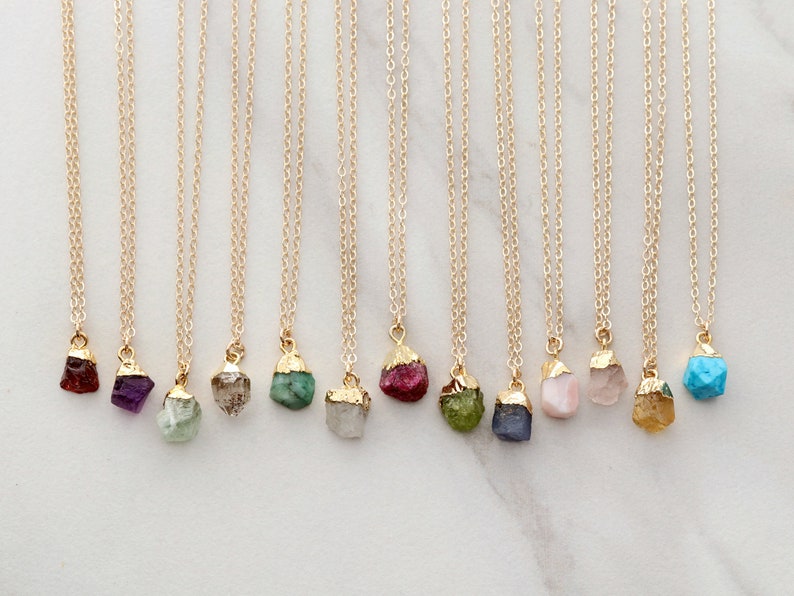 Another type of memorial keepsake jewelry uses someone's birthstone. Each month has a gemstone that symbolizes it. For example, August is peridot and January is garnet. Birthstone jewelry is a subtle, simple way to honor someone's life without anything too flashy.
3. Angel wing necklace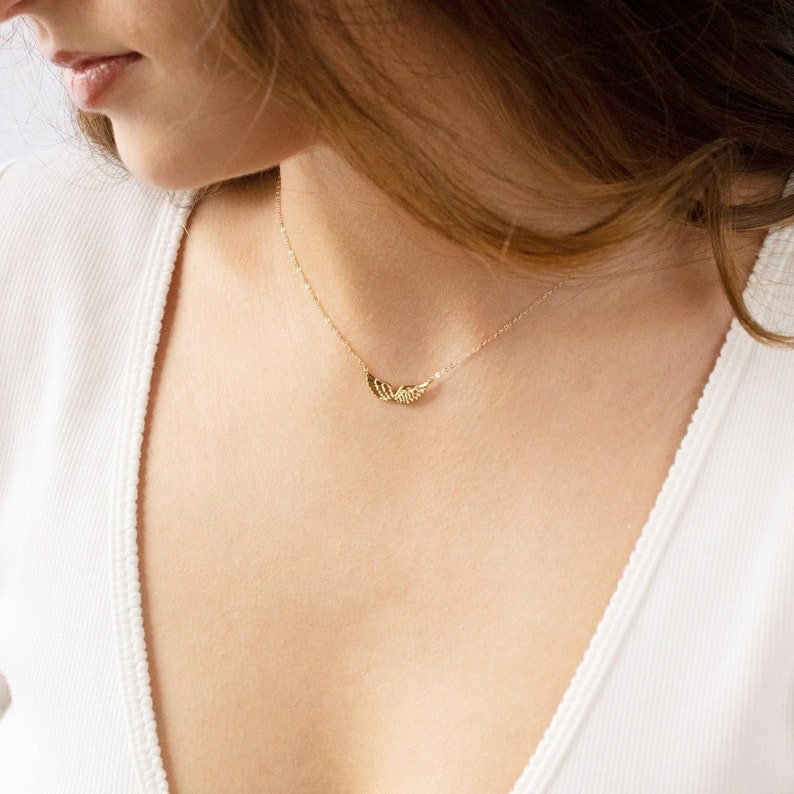 Another common keepsake after losing a loved one is to get a necklace or other type of jewelry that features angel wings. Many people believe in angels, especially guardian angels. Knowing that there's a loved one watching over you is a form of comfort in a time of grief.
4. Handwriting jewelry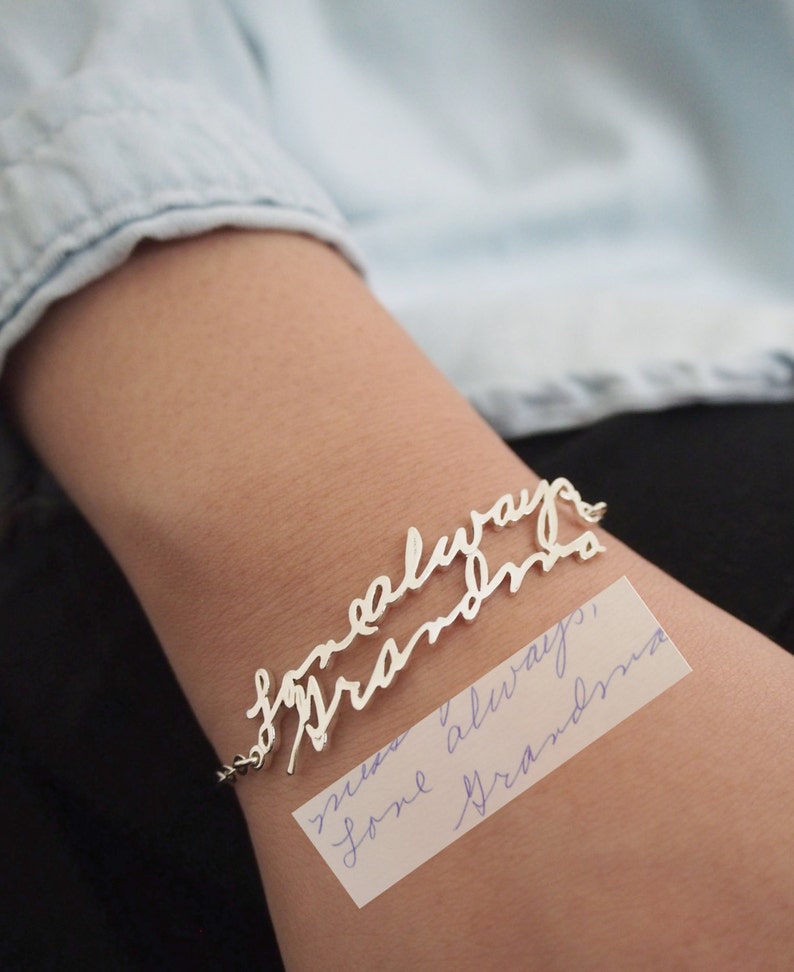 After losing someone important, their letters and notes mean so much. While a birthday card or postcard might not seem like much, these precious messages and glimpses of someone's handwriting become valuable treasures.
Jewelers are able to use metal and engraving technology to create jewelry that features a loved one's handwriting. Featuring the loved one's signature, farewell, or another important reminder is a touching tribute.
5. Hair jewelry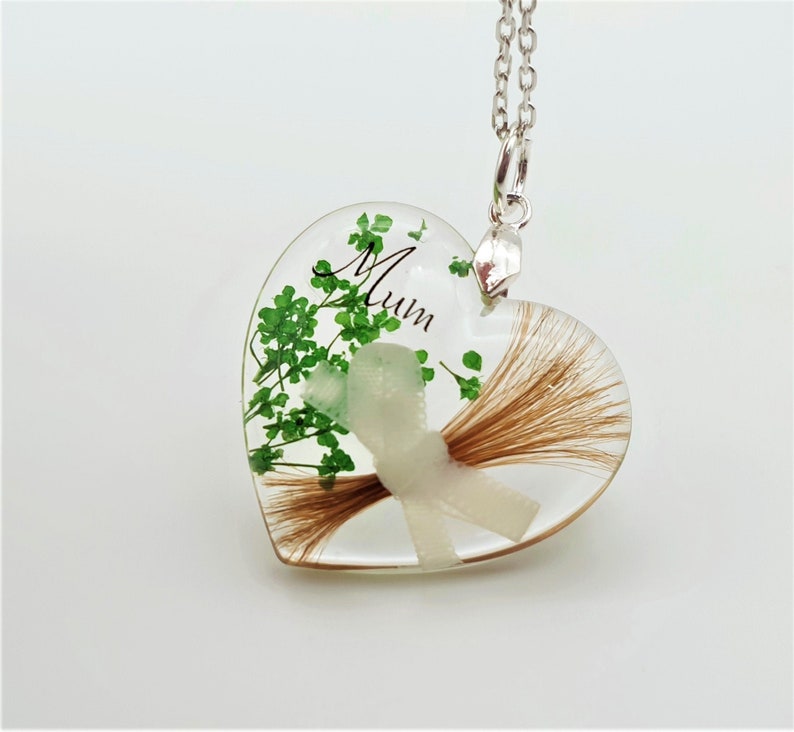 People have kept the hair of deceased loved ones for hundreds of years. In the Victorian era, family members even would create art from these clippings of hair.
While hair art might not be in style anymore, it is common to use a piece of your loved one's hair in jewelry. Artists can capture these strands in resin, preserving them for eternity. There are also lockets and pendants designed to safely hold the hair in a discreet way.
Types of Cremation Keepsake Jewelry
If you plan to cremate your loved one, you might not know what to do with the ashes. While it's common to keep them in an urn, you can also keep them close with cremation keepsake jewelry.
6. Urn pendant
There are many memorial keepsake jewelers that have done an exceptional job creating pendant necklaces that are as functional as they are stylish. These come with a small container for securing a small selection of someone's ashes, keeping them close always.
7. Memorial diamonds
Did you know you could transform cremated remains into memorial diamonds? Thanks to advanced diamond technology, it's now possible to use a pressurized process to turn ashes into an actual diamond.
Not only are these diamonds stunningly beautiful, but they're also a touching tribute to someone who's no longer around. These diamonds can be used in necklaces, rings, earrings, and so on.
Eterneva is the leading provider of custom memorial diamonds. With a large selection of colors, shapes, sizes, and styles, it's easy to see why this option is so popular.
Tip: If you want to solidify your loved one's ashes and a diamond isn't quite your style, Parting Stone can transform the ashes into striking and truly one-of-a-kind cremation stones. Most of these stones are too large to turn into jewelry, but they make a touching and lasting tribute.
8. Cross urn pendant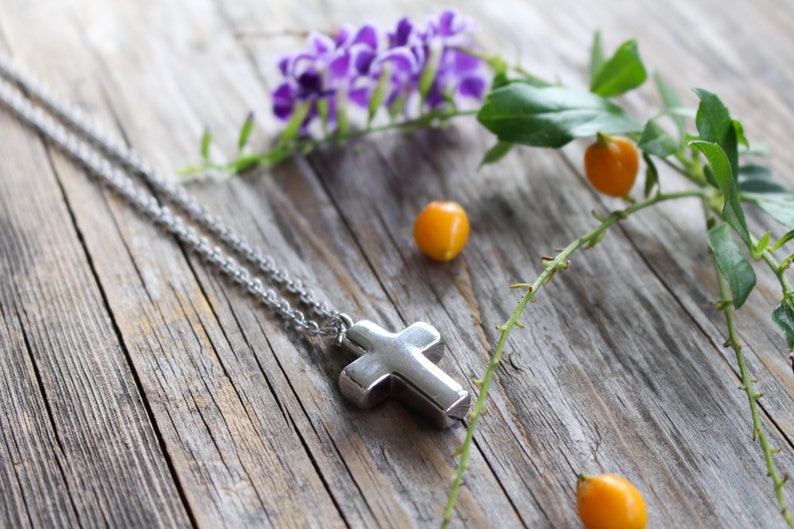 Another common pendant that secures a loved one's ashes is a cross urn. These are shaped like the Christian cross, though they also come in other religious symbols depending on your beliefs. These are a private and personal way to keep a piece of your loved one with you.
9. Cremation rings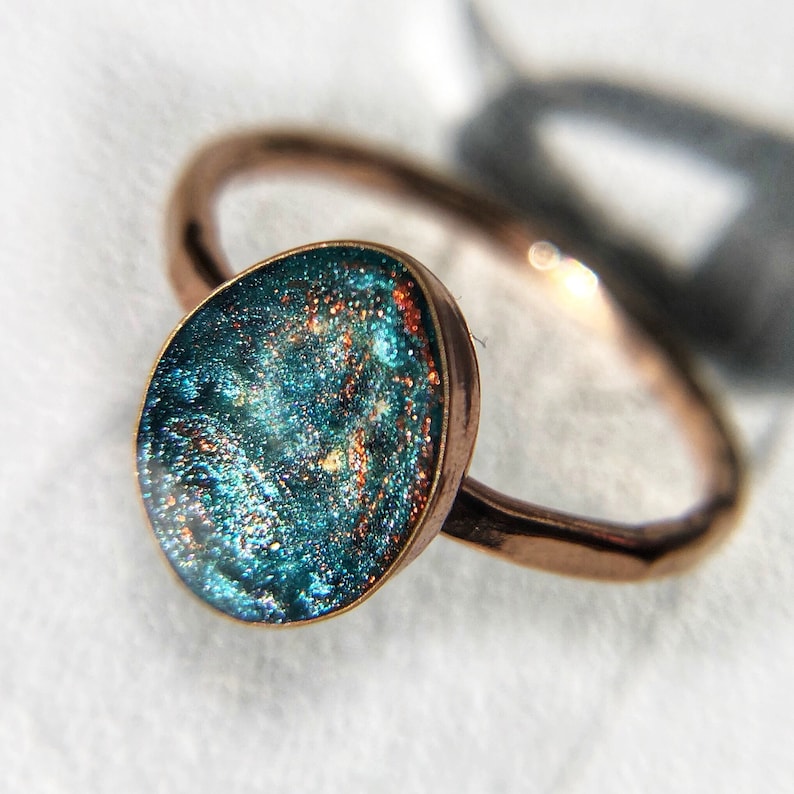 For those who prefer rings, a cremation ring is a symbol of everlasting love and commitment. Common amongst spouses who have lost a partner, these come in all different metals and colors. Like the urn pendant, there is a space to store a small selection of ashes.
10. Ash resin art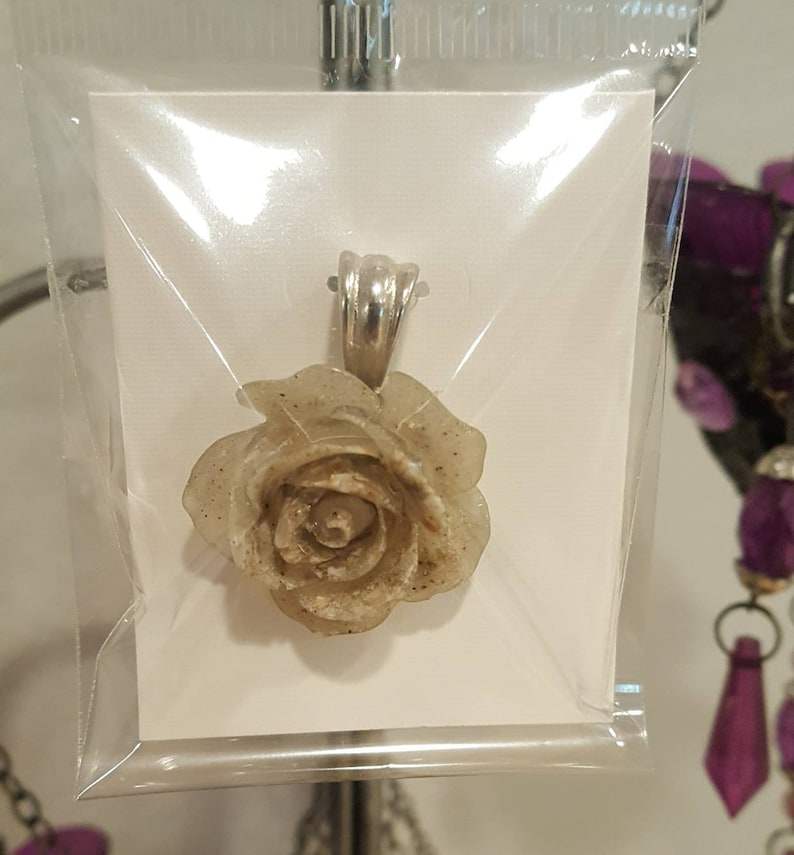 Finally, a unique option is known as an ash pendant. These are created by mixing the ashes of the deceased with colorful resin that's poured into a model and secured in a pendant of your choice. These are discrete, looking the same as any other jewelry but with greater significance.
Types of Baby Keepsake Jewelry
Baby keepsake jewelry is used to remember the fleeting infant years with a new baby. These make gorgeous family heirlooms, passed down through generations. These types of keepsakes are also common after a miscarriage or the loss of a child.
11. Baby bracelet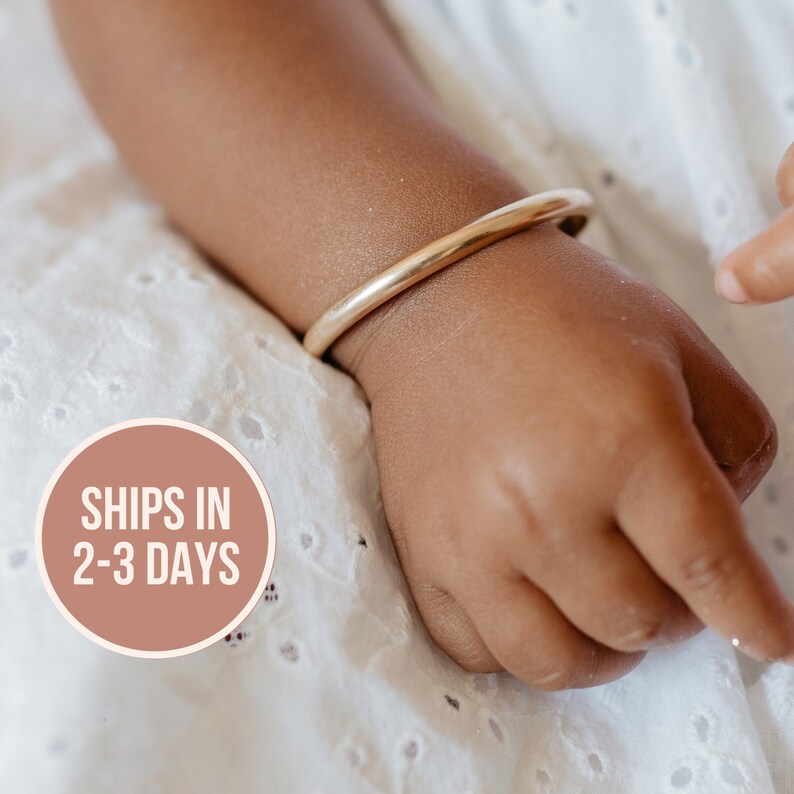 Baby bracelets are one of the most common keepsake jewelry items for infants. These tiny, delicate bracelets are designed to fit the wrists of the smallest infants.
Commonly used for baptisms, photo sessions, and other important events, these bracelets are a cute reminder of just how small each baby used to be.
12. Baby heartbeat necklace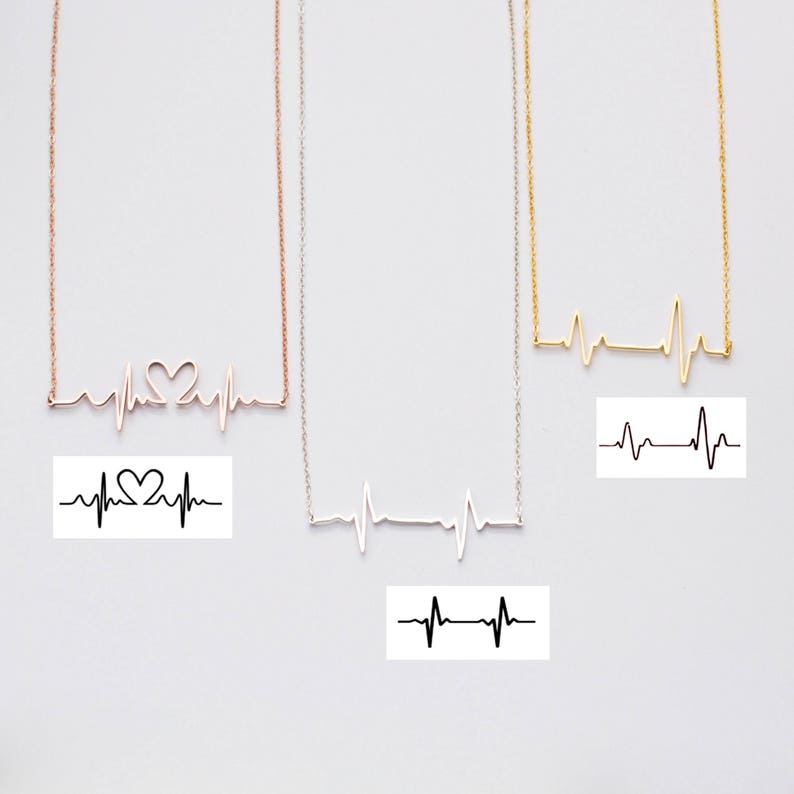 There are few things in life as precious as a baby's heartbeat. Jewelers are able to design a customized heartbeat design within a necklace. This simple, beautiful reminder of early life is a great way to hold this memory close.
13. Breastmilk necklace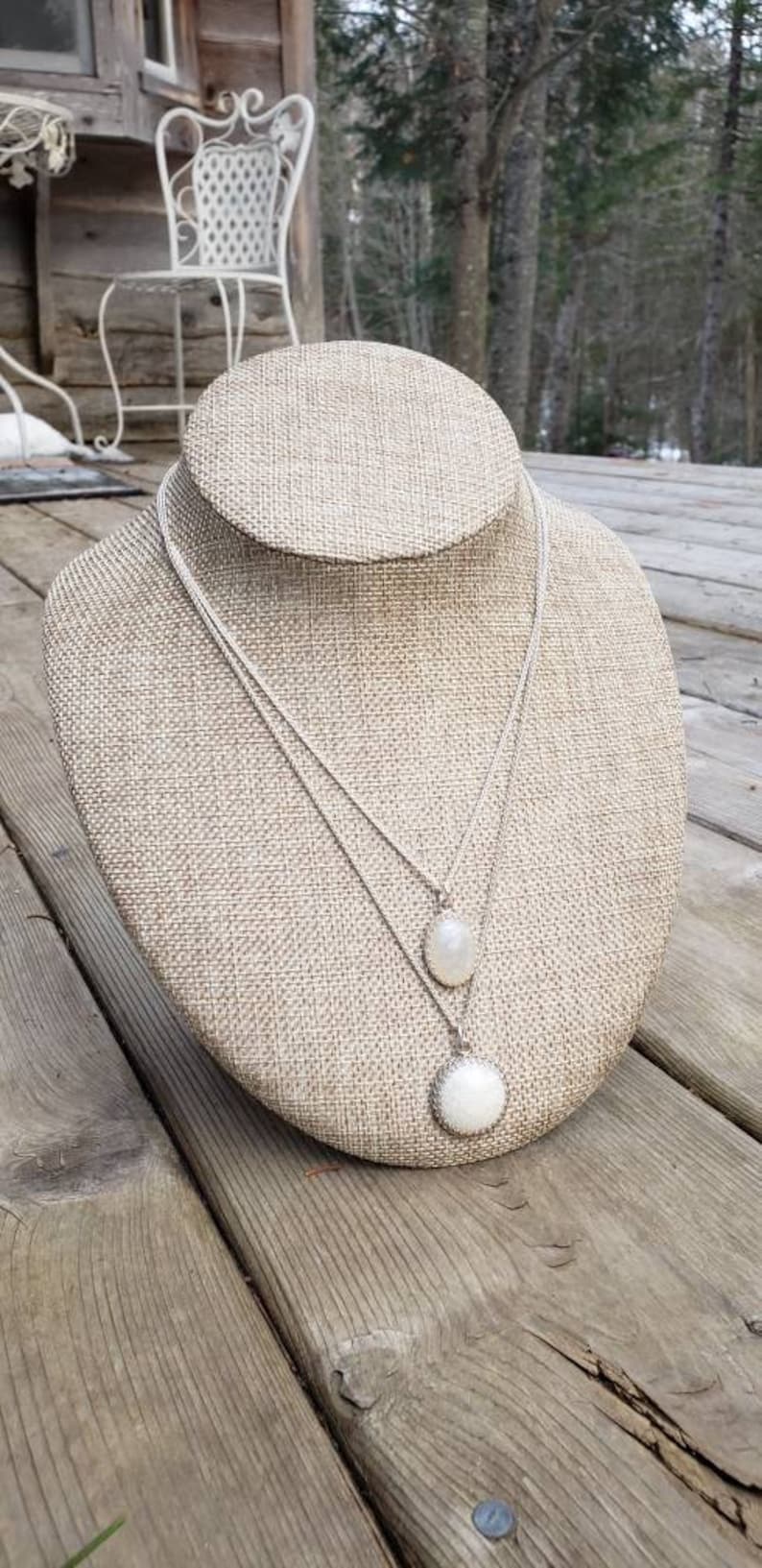 Breastfeeding is a very intimate process, and it's something many new moms cherish. To honor this special time, a breastmilk necklace preserves this precious liquid within resin. The result is a pearl-like pendant that's gorgeous and memorable.
14. Baby feet pendant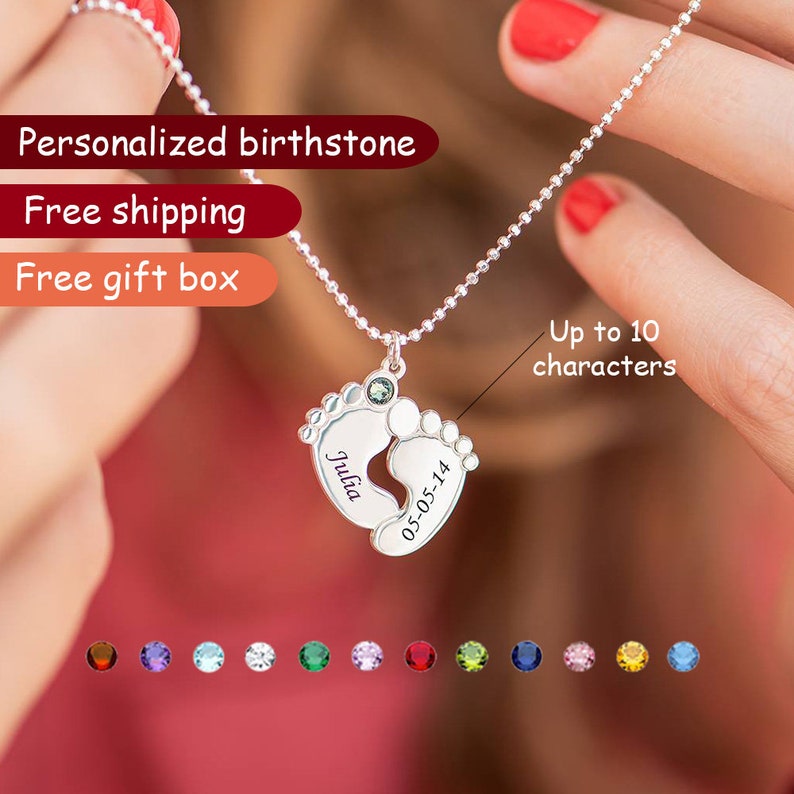 Another metalwork pendant involves baby feet. By engraving the shape of baby feet onto a simple pendant, this is a work of art to be cherished for years to come.
15. Matching parent-child jewelry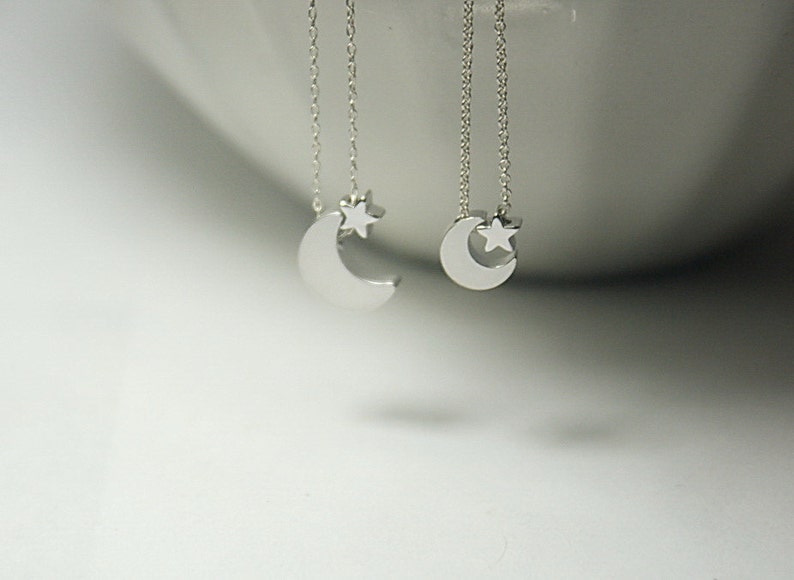 Last but not least, having jewelry that matches both the parent and the child can be very meaningful. From having each other's initials to a favorite gemstone, this is the perfect heirloom to keep close for years to come.
Types of Masculine Keepsake Jewelry
Many men like to also wear keepsake jewelry, though it often appears feminine. These masculine options retain a manly style while still holding their memorial significance.
16. Dog tag
In the military, servicemen and women wear dog tags to keep their identifying information close. After they pass, their dog tags are passed on to their family as a reminder.
Nowadays, you don't have to be in the military to honor a loved one with this traditional option. Dog tags make the perfect masculine necklace, keychain, and so on.
17. Leather bracelet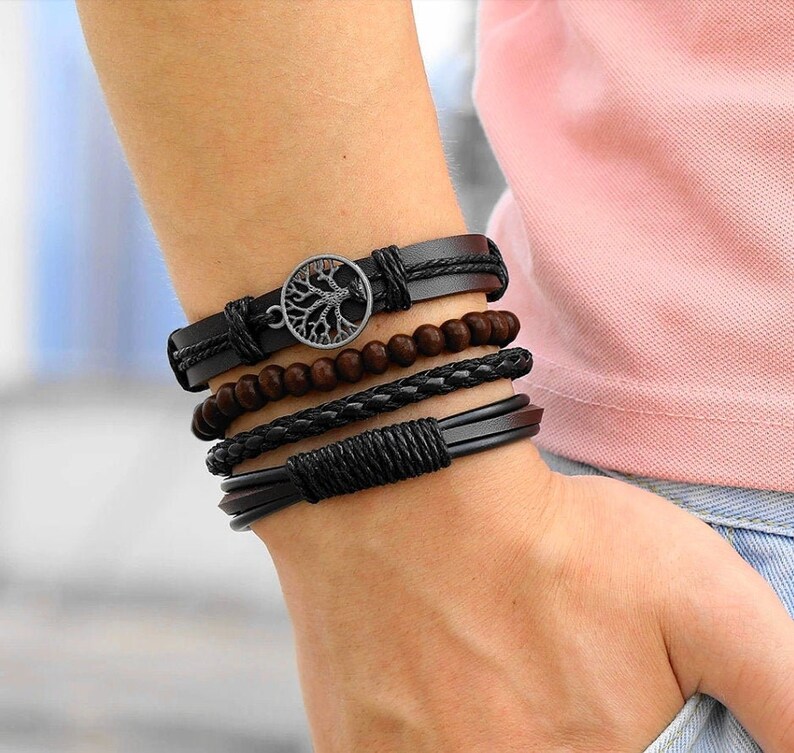 While most men choose not to wear bracelets, a leather band is a traditional, stylish choice. These bracelets can be on their own, featuring an engraving, or even have a small pendant for an urn.
18. Memory keychain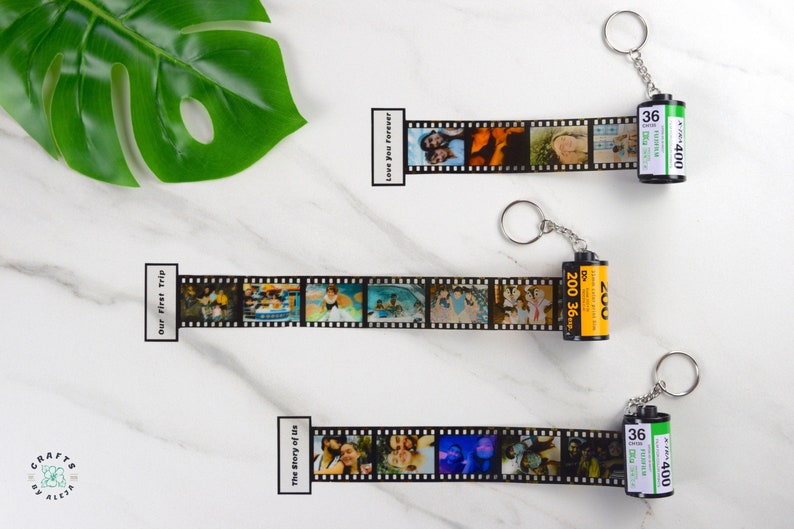 For those who don't wear jewelry, a memorial keychain is a good alternative. This is something that's intended to be carried everywhere. From memorial gemstones to engravings, there are so many ways to customize this choice.
19. Tie clip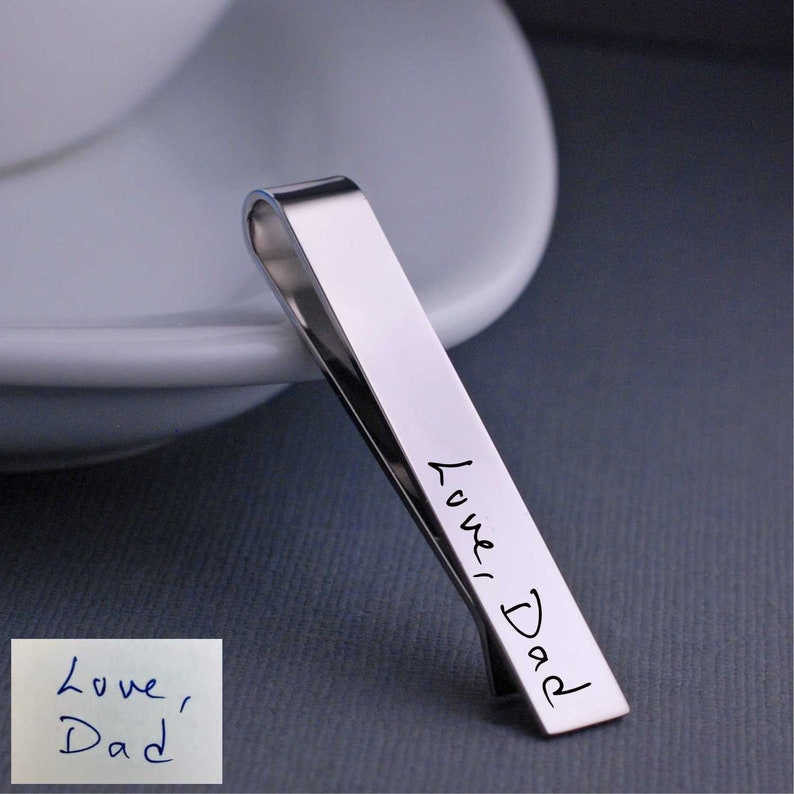 Though subtle, a tie clip can tie a whole outfit together. They're also easy to display at home for safekeeping. Like other jewelry, it's possible to decorate these clips with a resin mixture, whether it's memorial flowers, ashes, hair, or gems.
20. Cufflinks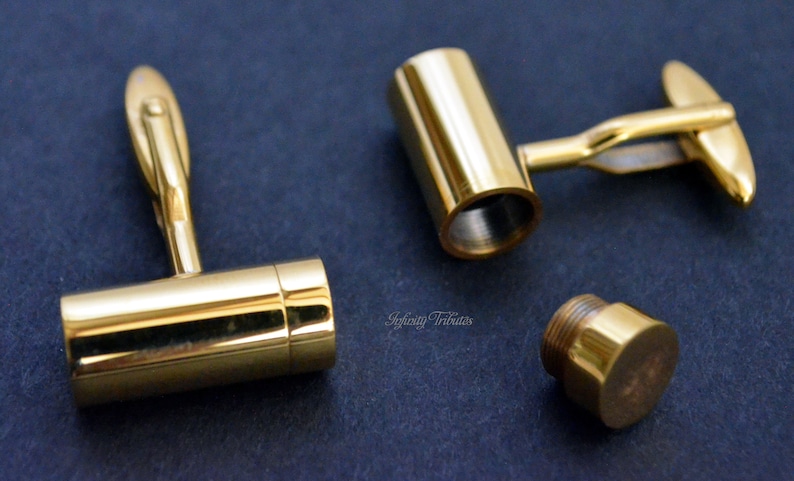 Finally, it's also possible to personalize cufflinks into a memorial keepsake. Though only worn on special occasions, cufflinks are close to your pulse points, helping you feel the presence of your lost loved ones no matter where you are.
Honor Their Memory with Jewelry
Jewelry is one of the best ways to honor life's biggest moments. It's also a way to honor life's challenges. Losing someone is never easy, but keeping their memory alive is possible with your favorite jewelry. From memorial diamonds to urn necklaces, there are so many keepsakes that keep your loved one close every day.
An alternative to memorial jewelry is a custom urn. Foreverence designs unique urns with each individual in mind, and this is a similar memento you'll want to hold on to for years to come.
Though you know your loved one is still with you, having their memory represented in a beautiful, physical form makes all the difference. What type of memorial keepsake jewelry stands out to you?
If you're looking for more types of cremation jewelry, read our guide on white gold cremation jewelry and cremation gemstones.