A wonderful sister will love you through all of the ups and downs of life, no matter what that means. But when you lose a sister, no matter what your relationship, that loss can be overwhelming.
If you haven't been through it yourself, it might be hard to understand the impact of a loss like this when it happens to a friend, family member, or lover. So how do you find the right gift to help commemorate that loss? After all, you're not just searching for the best gift—you're also searching for something that can comfort and remind the bereft of their deceased.
Overview: Our Top Picks
Personalized Gifts for the Loss of a Sister
Other Memorial Gifts
Jump ahead to these sections:
Searching for memorial gift ideas for a beloved sister doesn't have to break the budget. Below you'll find some gifts from a range of prices, some as cost-conscious as sheet music and some more expensive like designer jewelry pieces. Scroll for ideas that match both your budget as well as your needs.
Post-loss tip: If someone in your life recently lost a sister, they might be facing many complicated tasks—especially if they're the executor of her estate. Our post-loss checklist can help them through the process.
Personalized or Customizable Memorial Gift Ideas for the Loss of a Sister
The options here use at least one of the five senses. Whether that means freshening up the house with her favorite perfume, listening to wind chimes, or warming up by a campfire, choose any one of the memory-invoking prompts below to serve as continual reminders.
» MORE:
An online memorial is a perfect ending to honor and celebrate someone's life.
Create one for free.
1. Customized journal for each sibling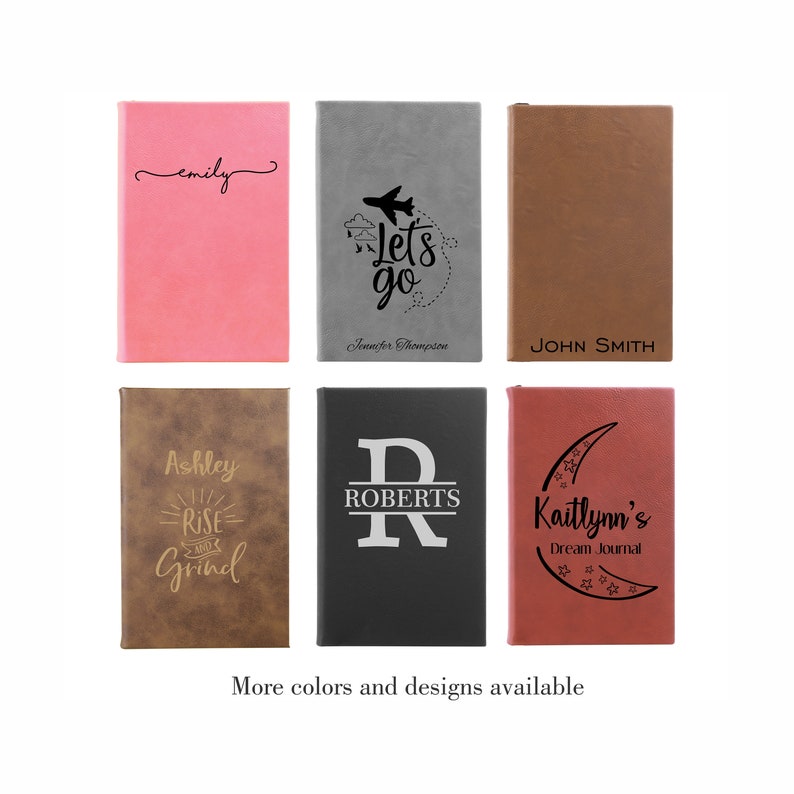 Commission a customized journal with your sister-in-law's name on the front to serve as a diary or chronicle.
Here, brothers and sisters can share stories or have conversations with her any time they like. Plus, it offers them a reason to be contemplative and spend time with their thoughts.
2. Unique necklace
Keep it close to home and shop with a local jeweler. Your neighborhood artisan might have the gentle hand you need when shopping while grieving.
Have a conversation with them and explore some ideas, then they can draw up a design. There are no limitations to your imagination; just choose something that'll speak to your loved one's relationship with her sister.
If you want something even more special, a memorial diamond is a great idea. These are created using the ashes or hair of a deceased loved one, and the result is truly stunning. Eterneva specializes in unique memorial diamonds to honor any sibling.
If you're looking for something more solid and tangible, companies like Parting Stone create beautiful, handheld cremation stones to help someone grieving keep their loved one close by.
3. Charm bracelet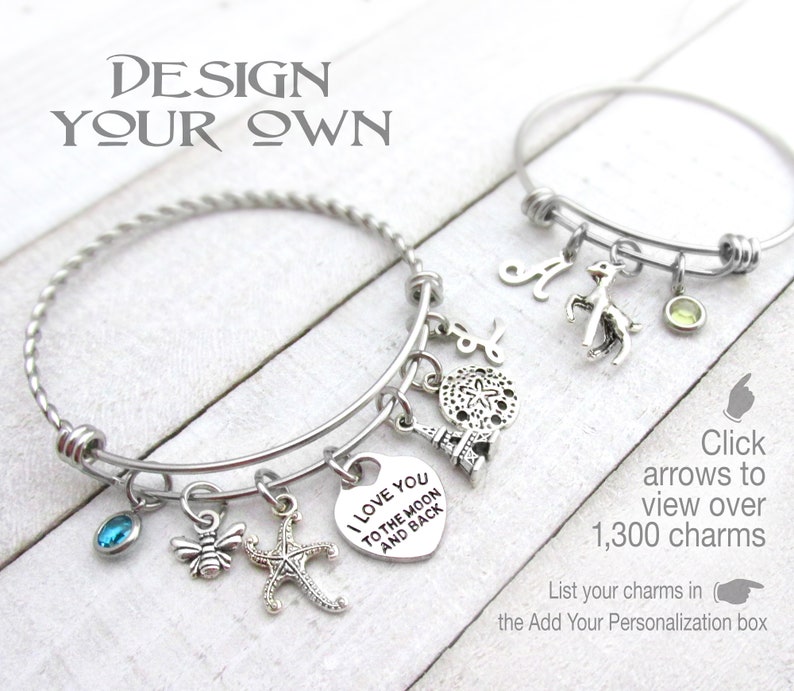 Do you take vacations with your sisters every year? If so, start this year with a new charm bracelet.
On her birthday or another memory day you choose, send each one of your sisters a charm from a place you've visited. As the years go by, the bracelet will fill up with memories.
4. Custom scented candle for a friend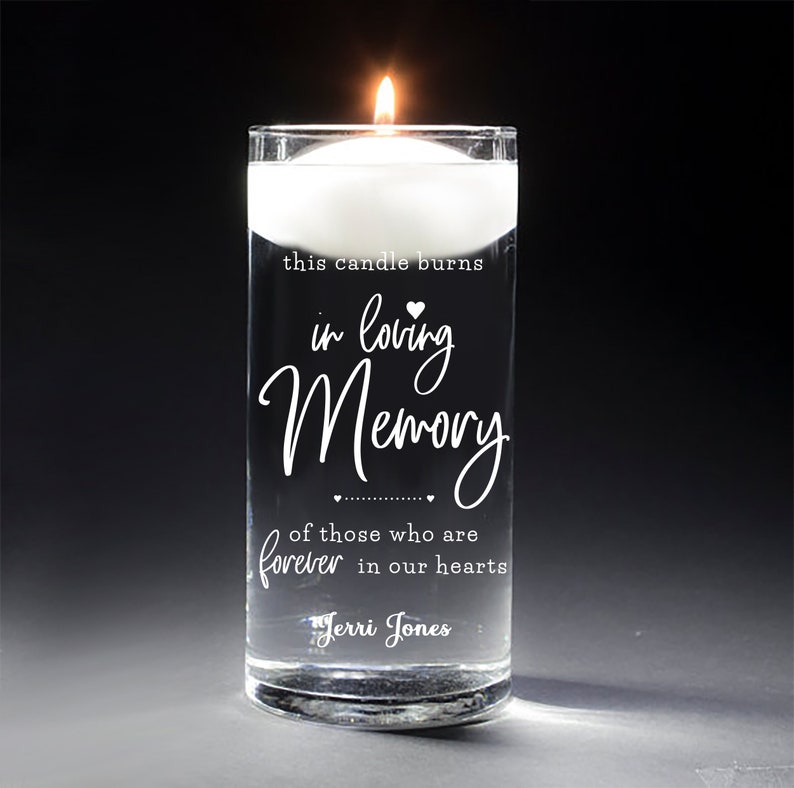 Begin with some personalized etched glass with the sister's name. Then, take that glass to a local candlemaker who will infuse some wax with a favorite floral scent or perfume.
To turn this gift into something even more extraordinary, include additional wax, wicks, and scents with some directions so they always have something beautiful to remember her by.
5. Permanent match lighter
For the sister who was the metaphorical light in the dark, purchase a permanent match lighter. Then, take it to the local engraver to have her name or nickname inscribed on it.
It'll work for the tireless, stormproof, wonder-of-a-sister who never let anyone down—her warmth will never be far away.
6. Handwriting on necklace or keychain
Did your husband save his last birthday card from his sister? If so, engrave a keychain with something written in her handwriting. If the card ever gets lost in a move, he'll have the keychain for posterity.
Alternatively, if your loved one prefers a necklace, something similar can be accomplished with a local or marketplace jeweler.
7. Memorial wind chimes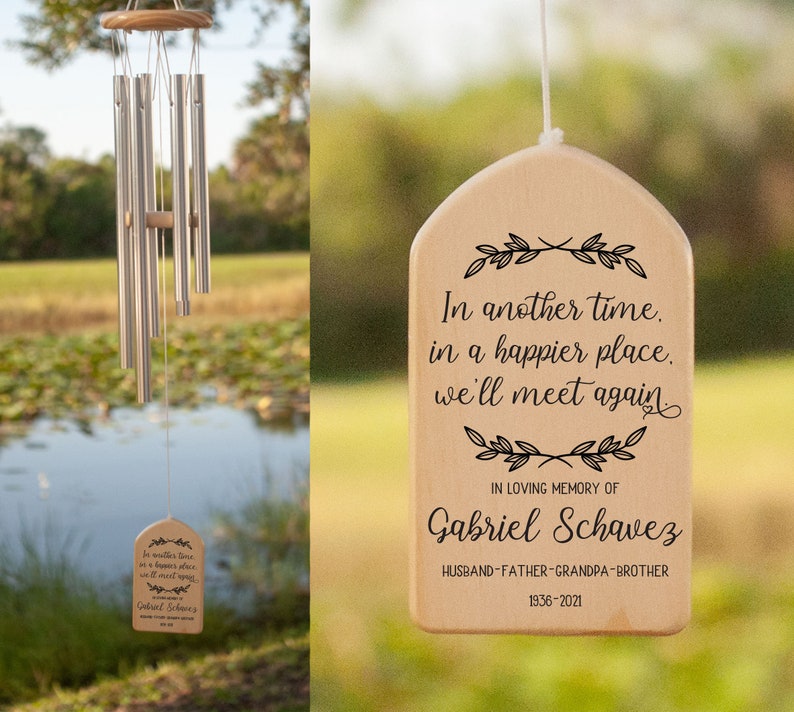 When choosing a wind chime, consider the personality of the deceased. For example, was she more of an earthy spirit or a chic city fashionista? Did she love natural beauty or did she like a little bling?
Once you've got your answers, then you can narrow your search for the perfect chime to remind someone of their sister every time the wind blows.
Loss of Sister Memorial Gifts You Can Make Yourself
DIY gifts are a combination of thought, time, and craft. In times of immense grief, the insight will be appreciated. Hopefully, there's something here for you to make whether you are good with food or craft.
8. Homemade bread and raw honey
Use your gift for comfort food and give some homemade bread and raw honey. If you keep bees, you know the delicacy of gifting raw honey.
If you're also an experienced bread maker, you certainly appreciate the treasure in sweet honey and warm just-baked bread. Together, the two will warm bellies and hearts.
9. Quote jar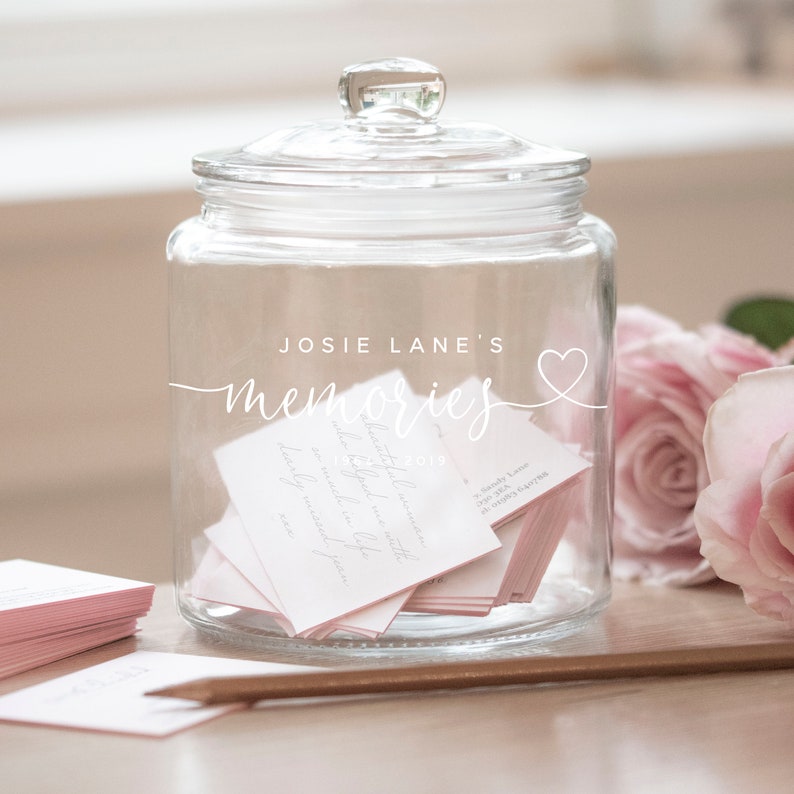 Once you have your supplies gathered, you can put your penmanship to work on this project. Here's what you'll need:
Stationery or construction paper

Scissors

Twine or ribbon

Choice of writing utensil
Have your friend or loved one help you come up with some quotes from their lost sister. You can look through old letters, social media, or even just rely on memory. With a full jar of sister-isms, you'll preserve her voice even after she's gone.
Pro-tip: You'll find a host of decorating ideas for lidded jars at your local craft store.
10. Ornaments made from a favorite book or sheet music
There are plenty of DIY sites and videos available to create any number of projects using her favorite book or sheet music. Test your skills using origami or Moravian star techniques, and then choose the most suitable.
Pro-tip: Attach a ribbon so it's ready to display in a window or on a holiday tree.
11. Photo-filled holiday ornaments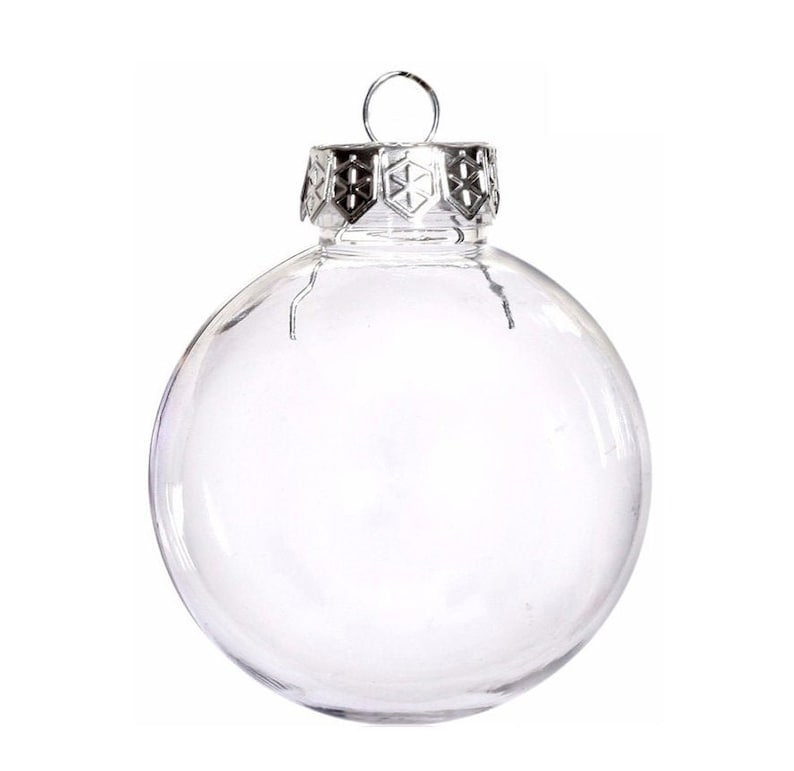 Special ornaments are always placed on a tree with love. So, here's one you can easily make at home. Here's what you'll need to do:
Select several photos of your loved one and their sister

Print them in miniature, but still big enough to see

Cut around the edges of each photo

Insert the little pictures into either acrylic or non-breakable glass orbs

Reattach the lid and finish with a pretty ribbon
Pro-tip: Keep the photos small so that the ball can be shaken to reveal new photos every time.
12. Birthstone earrings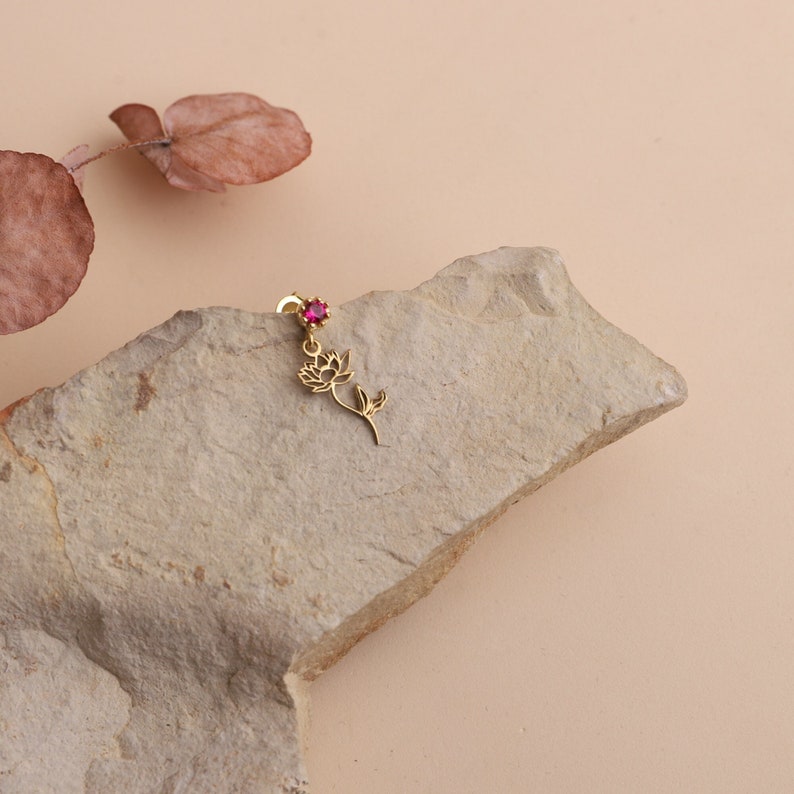 Handcrafted birthstone earrings can be worn in honor of a sister during any season. Just head to the local bead shop for some semi-precious stones to take home for your handmade project.
Pro-tip: Hypoallergenic metal is a safe choice if you're worried about allergies.
Other Memorial Gift Ideas for Someone Who Lost a Sister
Gifts that provide ways for continued tributes to a beloved sister will be cherished for many years. Below, we've listed a wide range of options from pocket coins to trees or house plants.
13. Coin bank for birth year pennies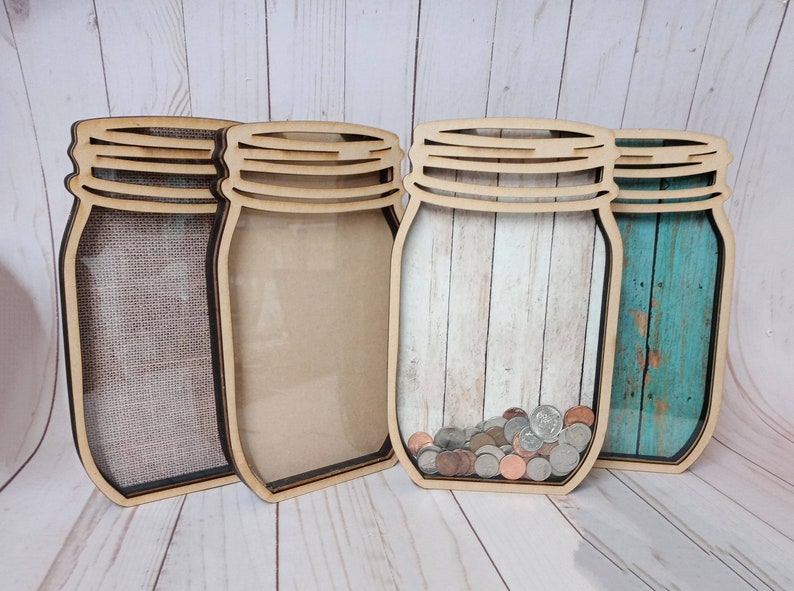 Purchase a new or vintage coin bank and then attach a notecard with the following:
I'd give you a penny for your thoughts
With all those wishes and oughts.
Search your palm for that coin you carry
Then think of me and be merry.
While a thought is no replacement for any beloved sister, searching through one's change will always keep them at the forefront of the mind.
14. Birth year vintage coin
Some mint or uncirculated coins may be too precious to carry around every day, so you may want to choose one suitable for a deep purse pocket.
Pro-tip: Mention that they should keep the paper covering intact. That way the coin isn't mistaken for spending money.
15. Memorial tree kit
When choosing the best memorial tree, consider the climate where it'll be planted and the time of year for the gift. If you live in a snowy environment, then it's good to wait until spring to have the tree delivered.
16. Elegant photo frames
Search the sale sections at posh online stores. Generally, you can pick up a heavily discounted luxury item without spending too much. That way, you'll purchase a well-made frame, but without the sticker shock.
17. Name a star
As a purely sentimental gift, you can name a star after your best friend's sister through an organization like International Star Registry or Name a Star.
This will work for any stargazer who spends his summer nights camping. Or, for any night owl who often comes off the mid-shift to find the sky blazing with millions of nighttime twinkles.
18. At-your-service gift
Gifts to be used in the future reflect the hand-made coupon books you may have heard of once or twice.
However, when written in a card or email, the sentiment becomes less cutesy and more proper. So, if you have a needed skill or some time to spare, then offer to help.
19. Make a donation in their name
Making donations in another person's name is both respectful and kind. Plus, you'll also be helping find a cure or a cause that mattered to the sister and her family.
Just slip the confirmation receipt into an envelope so your friend can open it when they're alone.
20. Plush comfort wear for a friend
What do you curl up with on the hardest of days? If you know your friend's preferences, then assemble a basket with a plush blanket, a pair of slippers, and some comfortable pajamas. Add ice cream, hot cocoa, and a DVD if you like.
21. Cactus
A cactus makes the perfect plant gift because cacti do not require much of a green thumb, and cats generally stay clear of the spines. Plus, they'll grow well on any sunny windowsill.
Pro-tip: Don't forget to add care instructions, especially if your friend possesses very little plant savvy. Balanced watering habits are crucial for hot, dry soil-loving flora.
Memorial Gifts for the Loss of Sister You Can Buy Online
When looking for a gift to purchase online, choose memorial gifts that'll feed their minds, souls, or bodies.
22. Botanical themed memorial vase with verse
Imported, made from glass, and dishwasher safe, the botanical memorial vase with verse is made to hold a beautiful bouquet atop your sister's remembrance table.
Place photos and other memorabilia next to it for the day, then take it home and keep it in pride of place on a bookshelf or mantle.
23. Glass tree globes
Artfully crafted and hand-blown from recycled glass, these glass tree globes showcase the sentimentality and symbolism of the tree of life. They're outdoor safe and six inches in diameter, but not meant as a holiday ornament as they can be displayed year-round.
Choose from six different colors, each expressing the appropriate emotions of joy, happiness, love, peace, remembrance, and tranquility.
24. Self-care grief package
Send a self-care grief package to a dear friend instead of flowers. Included in your customizable box are such things as a scented candle, handmade soap, bath tea, shower steamers, clay bath soak, heating pad, calming pillow mist, popcorn, cocoa, and granola.
Create a larger box with sustainable beauty products—each intended to make your friend feel just a little better every day.
25. Don't forget the kids or teens
Often people forget to send love to the children experiencing loss, too. Take some time to gather a small kid-care package for them. Include such things as an age-appropriate grief book, a teddy bear or other comfort plush, movies, video games, or a journal.
Post-loss tip: If you have run out of ideas, call a member of the family. They'll guide you in your selection of care package items.

26. Food delivery
Set up a food train via a local food delivery service to provide nutritional support to family members experiencing grief. After you sign up for a date and time, check the accompanying "allergy" list for foods to avoid.
Then hop online, find a restaurant, and choose a comforting meal to send when it's your turn.
27. Engraved bookmark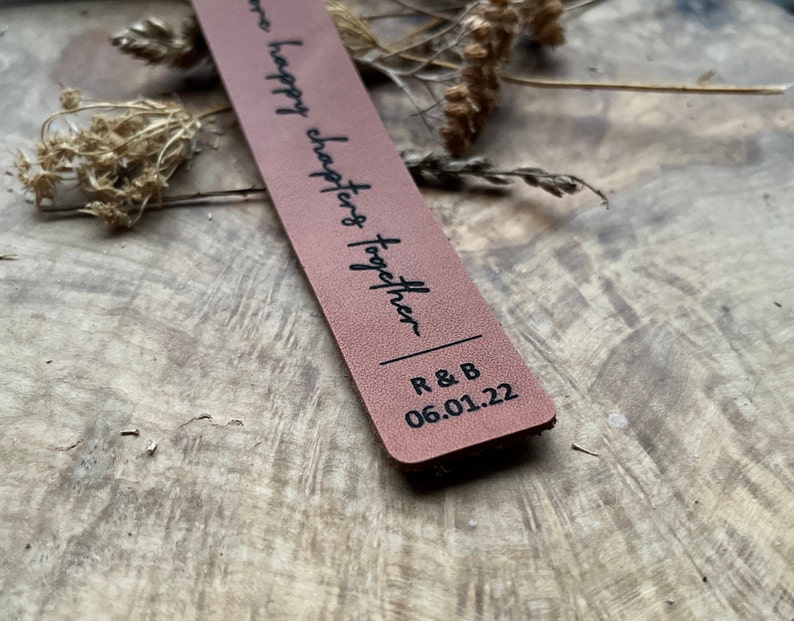 Engraved bookmarks can be a great way to bring memories of a beloved sister to light anytime your friend picks up a novel or reads from any religious family book.
Include her name, any important dates, and choose a short saying and charm if there's space or the option.
28. Certificates for things to do
Get your friend or loved one out of the house for an hour or two with a gift certificate meant to bring in some momentary sunshine on dark days. From massages to spa days, movie tickets, and more, choose anything that requires little effort or thought. It'll help out tremendously.
Grief is so heavy, especially when your loved one has lost a sister. So, it's the right time to send as much love as you can with a get-away-from-your-thoughts soothing adventure.
29. A journal
While many people use their laptops to unload thoughts, it's also convenient to have a journal that fits in a purse or backpack. That way, when you reach the summit or take a break on a beach or bench, you can jot your feelings down.
Memorial Gifts for a Beloved Sister
In addition to the gift you've chosen, add a hand-written card filled with words of sympathy for the loss of a sister, quotes, and anything personal that would matter.
There is no 'right' or 'wrong' way to honor someone's memory. Whether you create a custom urn with Foreverence or choose one of these ideas above, this is something you or your recipient will appreciate for years to come.
Another way to honor a loved one is by creating an online memorial page. Cake's memorial page includes many features, such as a memorial wall, photo sharing, funeral resources, and more. It's free and easy to create an online memorial page with Cake.
Often, sisters become the mother figure late in life, so the pain in loss drives a compounded emotional tension. But, hopefully, you've discovered something worthy of your loved one's grief after reading through the ideas listed above.