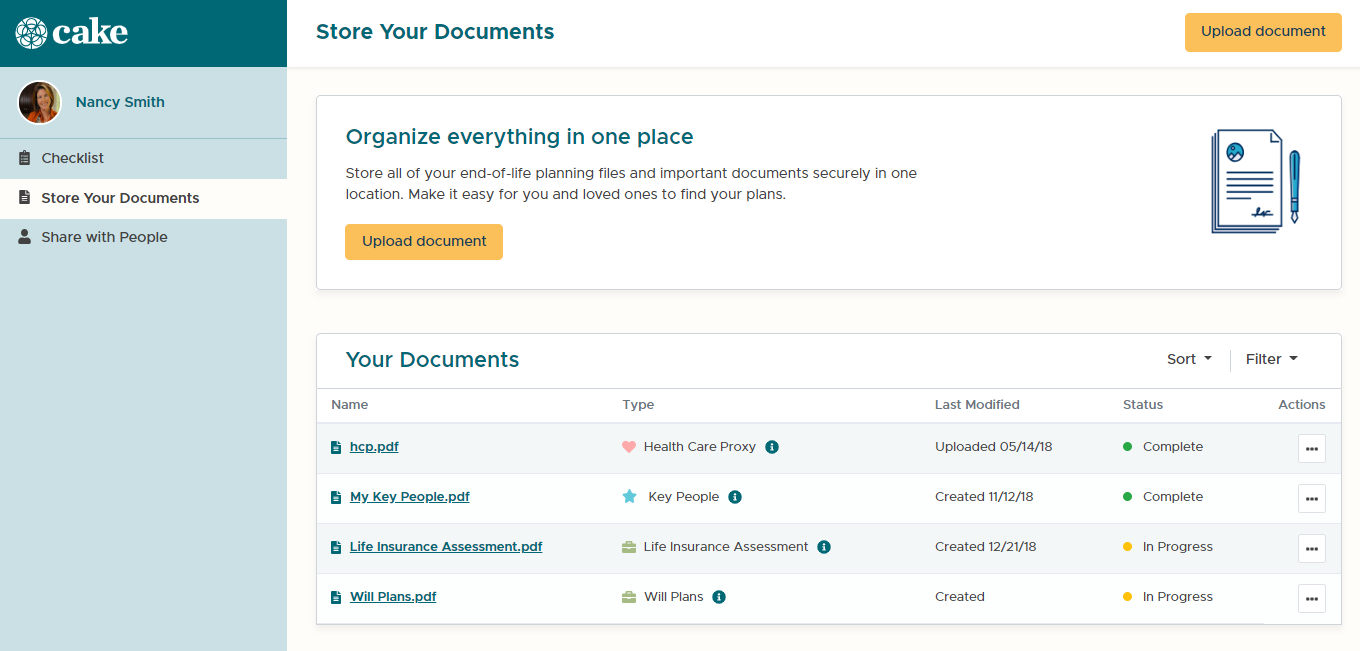 New Feature: Upload Any Document
This post's categories include
One of the benefits of using Cake as your digital end-of-life planning tool is the ability to organize all your important documents and plans in one location. With our newest feature, it's easy to upload any file you want included with your plan to be stored securely online with the rest of the documents you create on Cake.
What kinds of files to upload:
Signed copies of legal forms: health care proxy, advance directive, will, power of attorney
Letters of instruction: guardianship details/how to care for your children, detailed plans for caring for your pets
Receipts/proof of purchase: details of pre-paid funeral arrangements (e.g. plot, casket), life insurance policy
Important documents: health insurance documentation, veteran details
Legacy documents: a pre-written obituary or eulogy, ethical will or legacy letter, photos to use for your obituary or memorial, explanations of sentimental items you plan to pass on
Anything else you think will be helpful to those you leave behind!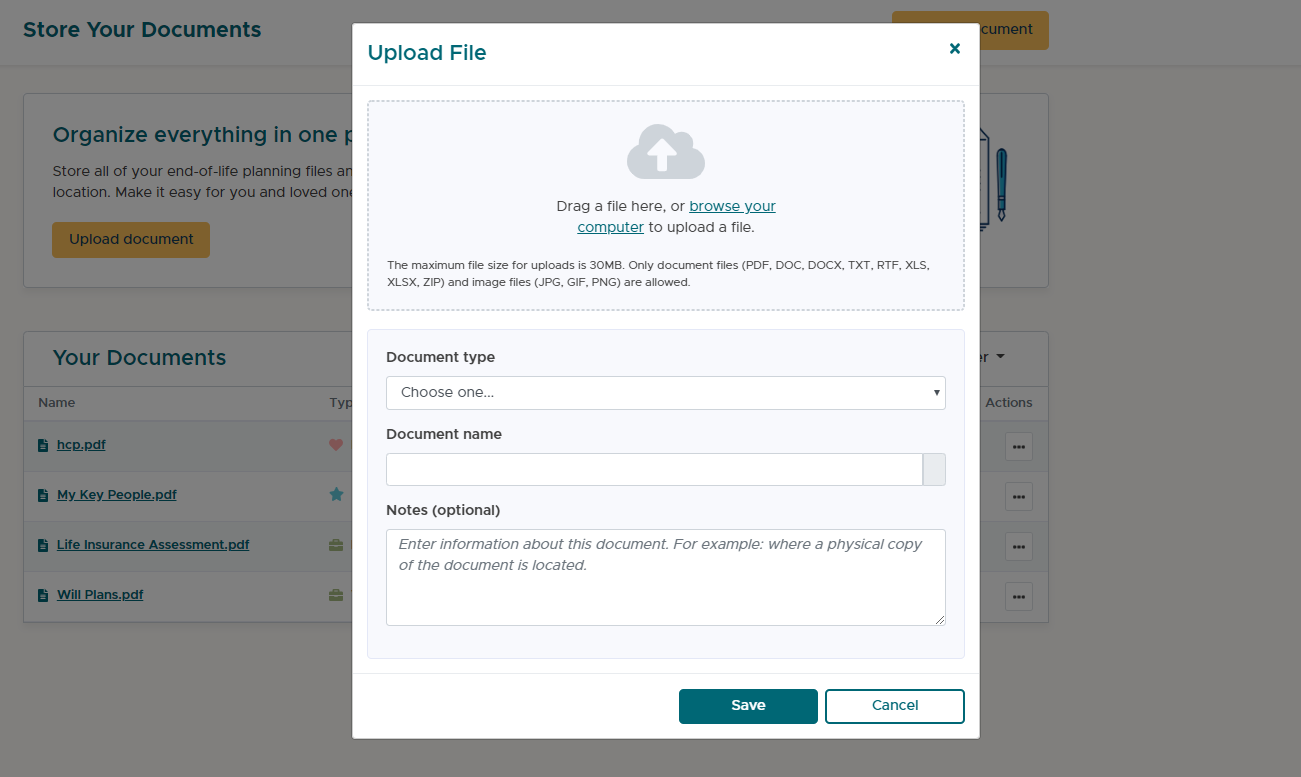 How to upload a file to Cake:
Log in to your Cake account
Navigate to the "Store Your Documents" section
Click on the "Upload document" button
Click "browse your computer"
Select the file from your computer or device that you want to upload.

Please note: the maximum file size for uploads is 30MB. Only document files (PDF, DOC, DOCX, TXT, RTF, XLS, XLSX, ZIP) and image files (JPG, GIF, PNG) are allowed.

Select a "Document type" from the dropdown
If desired, update the "document name"
If desired, add a note to provide further information about your document
Click "Save"
When the file is done uploading (you should see a "File uploaded" message), click "Close"
That's it! If you check out our upload documents feature and have suggestions for additional functionality you would like to see added, please send us a note with your thoughts to support@joincake.com.