What would the world be like if there were more gift-givers in it? Or people whose sole ambition is to make other people happy? You may know a few people like that in your own life, or you may be one of those people.
Overview: Our Top Picks
'Thinking of You' Gifts for a Spouse or Partner
'Thinking of You' Gifts for Best Friends
'Thinking of You' Gifts for Someone Who's Sick
'Thinking of You' Gifts for a Loved One Who Experienced a Loss or Tragedy
"Thinking of You" Gift Ideas for a Coworker
"Thinking of You" Gift Basket Ideas
"Thinking of You" Gifts You Can Get Delivered or Mailed
Jump ahead to these sections:
The best gifts aren't necessarily expensive or elaborate. They also don't have to require a lot of pre-planning. The best gifts are given at just the right time when a person needs encouragement.
Here are some ideas of small gifts to give to friends or your spouse or partner. Let's spread happiness in the world, one small gift at a time.
'Thinking of You' Gifts for a Spouse or Partner
One way to make your spouse or partner feel special is to give them a "thinking of you" message or gift. Of course, the best gifts are based on your spouse's interests and hobbies, but here are some that may appeal to a wide variety of people.
Of course, besides giving your spouse or partner an actual gift, you can give them the gift of time. Complete a chore that is typically your spouse's. Run a bath for your loved one at the end of a particularly stressful day. Give your partner or back rub or let them sleep in on Saturday morning.
If you still would like to purchase an actual gift, here are some ideas.
1. Flowers
What makes flowers the perfect gift? They are easy to find, inexpensive, and everyone loves them. Learn your loved one's favorite type of bloom to make the gift particularly thoughtful.
You may also consider purchasing a perennial that can be planted in your yard. Perennials come back year after year, so this would be a gift that keeps on giving.
2. Candy
Why wait until Valentine's Day to give your sweetie a heart-shaped box of candy? You know your spouse's favorites, so why not surprise your loved one with a sweet treat today? Don't you think it would be a lucky coincidence if you and your spouse shared a favorite candy?
3. A surprise meal out
Even if your spouse loves cooking, they might want a break sometimes. Give your spouse some warning, though, if you plan an unexpected night out. That way they don't begin preparing the meal before you get home.
4. Undergarments
Surprise your partner with new undergarments to add a little spice to your relationship. Check and double-check the size before you purchase the item. You don't want to be accused of thinking that your partner is larger than life-sized.
5. A new scent
We all have walked through a department store at one time or another and been accosted by smock-wearing employees spraying new scents at the nearby shoppers. Why not stop at the counter and pick out a new fragrance for your loved one? You can also consider buying a set of mini fragrances for your partner to try out to help them find a new favorite.
'Thinking of You' Gifts for Best Friends
You don't need a reason to give a gift to your best friend. Don't wait for a birthday or holiday. Why not just give 'em a gift out of the blue?
Here are some small gift ideas to give to your best friends, the people who make life a little more enjoyable.
6. Bath bomb
If your friend loves a long soak, why not give them a bath bomb? Choose a scent to reflect the season. Bath bombs make great additions to gift baskets because they are colorful and smell great.
7. Journal
Inspire your friends to put their thoughts into words. Purchase a personalized journal for your friend. Don't forget to add a writing utensil to make the gift extra special.
8. Book
Did you recently read something that you think your friend would love? Purchase a copy of your favorite book to give to a friend, or give them your well-loved copy. Add a bookmark with a quote about friendship to make it extra personal.
9. Coffee
What is your best friend's go-to coffee order? Surprise your friend with a cup of java, especially on tricky mornings when things aren't going their way. You can also give them a gift card to their favorite coffee shop to use whenever they need a pick-me-up.
10. Tote bag
Regardless of age, gender, or style, everyone can use a tote bag. Purchase one for your friend that can fold down into a compact package.
'Thinking of You' Gifts for Someone Who's Sick
Whether your loved one is down with a cold or something more serious, here are some gift ideas for a friend or family member who is sick. Of course, knowing their symptoms might be helpful before choosing a gift. You don't want to purchase a strong-smelling candle if your friend is suffering from nausea, and bringing food may be difficult in some cases as well.
11. Chicken noodle soup
A hot bowl of soup is just what the doctor ordered to make your friend feel better. Purchase some from your favorite deli if you prefer to keep your kitchen clean.
12. Smoothie
Stop by your favorite smoothie store to get a vitamin-packed concoction that will surely put your friend on the mend. Ask your friend about their favorite flavors, and don't forget to add that extra burst of vitamin C.
13. An assortment of tea
Hot tea can be soothing to a sore throat. Purchase an assortment of black, green, herbal, or oolong to help clear your friend's sinuses and relieve any pain.
14. Blanket
Purchase your friend a warm, fuzzy blanket or throw to wrap up in while feeling under the weather. You may consider washing the blanket before giving it to your friend so they can use it immediately.
15. Socks
Sock companies have really upped their game in recent years. You can get designer socks to celebrate pizza, Victorian authors, hockey teams, and aliens. Surely, you can find the perfect design for your friend.
16. Candle
If your sick friend is stuck at home, they may enjoy receiving a sweet-smelling candle. A clean, fresh scent is one way to brighten up a dreary room.
'Thinking of You' Gifts for a Loved One Who Experienced a Loss or Tragedy
We know you want to give something to a friend who recently went through a hard time, but you may be struggling to think of an appropriate item. Here are some traditional and unique sympathy gift ideas for someone who recently experienced a loss.
17. Houseplant
It's traditional to give a plant or flowers to a person who lost a loved one. When taken care of, plants live a long time and may offer years of beauty and comfort for the suffering one.
If your friend doesn't have a green thumb, you may purchase a tree to be planted in a national forest. Check online for not-for-profits that offer this unique service.
18. Meal
Even if it is a predictable gift, it's nice to provide a meal for someone who recently encountered a loss. Food is a necessary part of life, and your friend may not have the time or energy to prepare a healthy meal for their family.
Do you not feel comfortable cooking for others? Why not purchase a gift card?
19. Photo frame
Social media has made it easier than ever before to find photographs of your friends and their families. If your loved one recently lost someone close to them, print a photo of that person and place it in a personalized frame. This gift is thoughtful and personal, and your friend will surely love it.
20. Wind chimes
You can purchase wind chimes in a variety of styles. If your friend recently lost a loved one, you may consider finding some that display a religious symbol, cardinal, or another image from nature. Your friend will think of their loved one every time the wind chime moves in the breeze.
21. Bird feeder
No gift will make your friend's hurt go away, but some gifts may help put a small smile on their face. Consider purchasing a bird feeder for your friend. Not only will the birds like it, but your friend will enjoy seeing feathered friends gather.
"Thinking of You" Gift Ideas for a Coworker
Do you have a coworker who is going through a rough time? Whether this is someone you interact with virtually or a person you see every day at the office, here are some gifts for your suffering coworker.
22. Assistance with work
If you are in the position to help your coworker complete work tasks, why not take on some of their responsibilities for a short time?
Perhaps your coworker needs time to make calls because a loved one is going through a medical emergency. Stand in for them while they make their calls.
Perhaps your coworker is out of the office and is worried about their uncompleted tasks. Take care of things that have to be done so your coworker doesn't worry while on leave.
Although this idea isn't a traditional gift, assisting a coworker in this manner may be the kindest thing you can do for them.
23. Coffee
For someone with a coffee addiction, the gift of a beautifully brewed cup of coffee would be highly appreciated. Find out their coffee preference, and let them know you are "surprising" them with this treat.
24. Lunch
If your coworker is distracted with family problems or health issues, they may not be focused on taking care of themselves. Let your work friend know you are taking care of lunch and either pack more to share or take them out over your lunch break.
25. Spa treatment
Does your work friend deserve a day of pampering? Buy a spa treatment for your stressed-out coworker. Whether your coworker enjoys a massage, facial, manicure, or pedicure, they can choose which service would fit their needs.
26. Card
Your work friend may want someone to recognize that they are going through a rough time. While you can complete a grand gesture to show you care, you might get the same results from a card and a candy bar.
27. Water bottle
Encourage your friend to stay hydrated by purchasing a fun, reusable water bottle that they can keep at their desk. Then, they will think of your thoughtfulness every time they use it.
"Thinking of You" Gift Basket Ideas
You won't struggle to find an online company that creates and sends gift baskets to struggling friends. However, perhaps you would rather select specific items that you know your friend enjoys and make a gift basket on your own.
Here are some ideas of what to put in a gift basket for a struggling friend to tell them that you are thinking of them.
28. Sweet treat
Is your friend a chocolate lover? Perhaps they prefer an odd treat like black licorice or candy corn. Show your friend you care about them enough to know their preferences by buying a treat they enjoy.
29. Soap
Purchase artisan or luxury soaps to place in a "thinking of you" gift basket. This practical gift would be appreciated because this usable product doesn't add clutter to a house or calories to a diet.
30. Spice blends
Does your friend enjoy time in the kitchen? Perhaps surprise them with a favorite spice blend or mix that you have enjoyed in the past. Cooking is often a welcome distraction for people.
31. Kitchen towel
Fun or decorative kitchen towels make great "filler" for gift baskets. They are relatively inexpensive and can cushion breakable items. You could also consider adding hand towels.
32. Fruit
Encourage healthy eating by including a few pieces of beautifully presented fruit, such as those that can be purchased through Henry and David.
33. Wine or beer
You probably know your friend's drink of choice. So purchase a six-pack or bottle of your friend's favorite drink – and deliver it cold.
34. Plant
Small succulents are not only popular but can also be easily transported in a gift basket. In addition, succulents are popular because they are so easy to grow.
35. Candle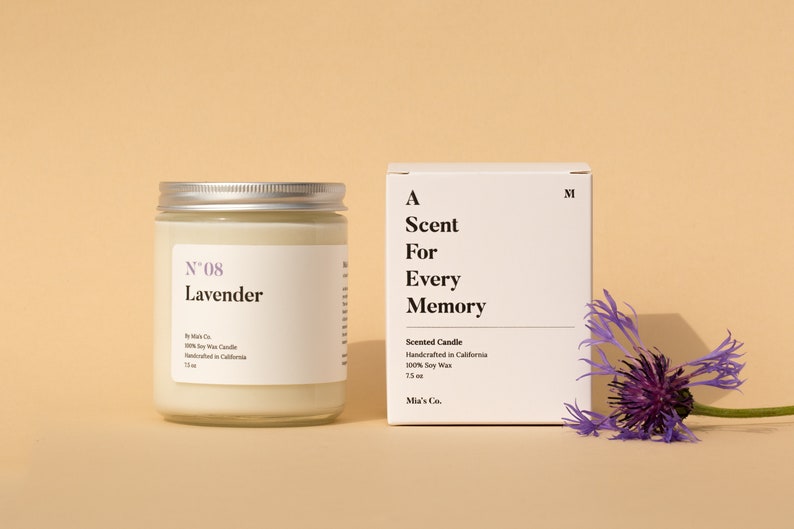 You can't create a gift basket without a candle. These popular items are perfect for any occasion, except if a friend is allergic to scents or easily nauseated by smells.
36. Book of quotes
Consider buying a book of inspirational or funny quotes to put into your friend's gift basket. This would be an excellent gift for anyone – whether they enjoy reading or not.
"Thinking of You" Gifts You Can Get Delivered or Mailed
Almost every item on our list can be easily delivered or mailed. However, here are a few additional items that you might not have considered.
Here are some ways to say "thinking of you" to a friend or loved one.
37. Meal
Uber Eats, Grubhub, and DoorDash make it extremely easy to deliver meals from almost any restaurant. Tell your friend you are taking care of dinner and make sure someone is home to receive the delivery.
Of course, your friend may need your presence more than anything. Ask if they would like you to join them for the meal.
38. Edible Arrangement
Are you looking for a beautiful gift that promotes your friend's healthy lifestyle? Consider sending an Edible Arrangement. Yes, pineapple wedges taste great, but they are even better when cut into the shape of a daisy.
39. Photo book
Create a photo book or another photo gift from Shutterfly or Snapfish and have it shipped directly to a friend. Borrow images from your friend's social media accounts to create this personalized gift.
40. Coffee cup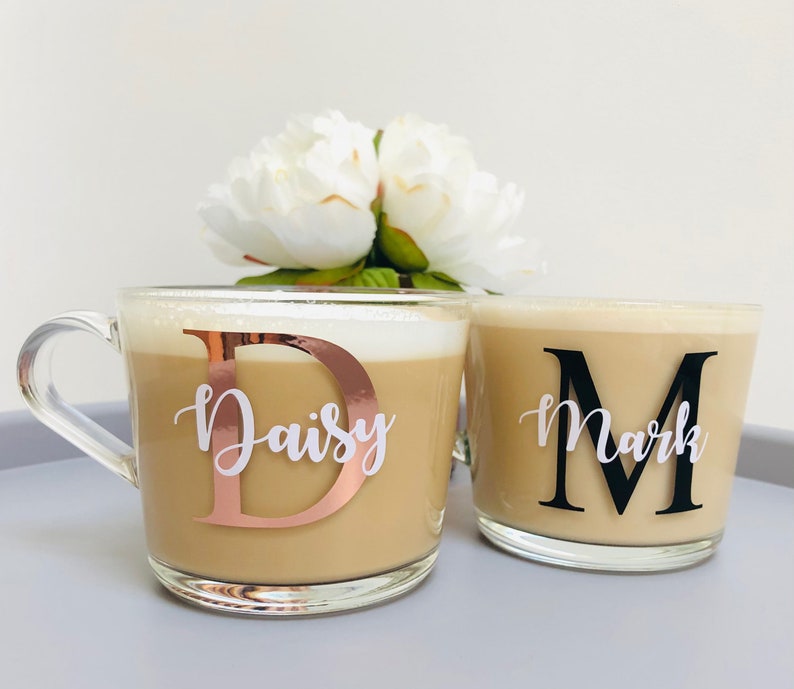 Even a simple gift like a coffee cup with a hilarious message can put a smile on your friend's face.
41. Tea
Does your friend enjoy herbal tea? This lightweight item would be inexpensive to deliver through the mail. Make sure you include an infuser if you buy loose-leaf tea.
42. Writing instruments
Does your friend "geek out" at office supply and art stores? Ship fancy pens or pencils in fun colors to your friend who loves journaling, art, or making lists. Don't forget the paper!
43. Seasonal decoration
Almost anything can be a "thinking of you" gift. Give a friend a Christmas tree ornament, a Thanksgiving hand towel, or a 4th of July serving platter to show you care.
44. Playlist
Are you looking for a virtually free gift that can be shared almost immediately? Why not create a music playlist for a friend who is going through a rough time? Include music that has been important to you both through the years, as well as sappy songs about friendship, love, and togetherness.
'Thinking of You Gifts' for a Family
Do you know a family who is going through a difficult time? Family gifts can be tricky because you need to find a gift that would be appropriate for different age groups and interest levels.
Here are some family gifts for a group going through a crisis.
45. Board games
Perhaps the family could benefit from spending quality time with each other. Encourage them by purchasing family-friendly board games that would be enjoyable for everyone. Telestrations, Ticket to Ride, or Code Names are fun, family-friendly games for teens and adults. If the family has younger players, consider purchasing UNO or Yahtzee.
46. Streaming service
Purchase a streaming service, such as Disney Plus, Hulu, or Netflix, for a family going through a difficult time.
47. Escape room gift certificate
Escape rooms make good gifts for families. Even if the family is avoiding being in public because of a health crisis, they can isolate themselves together by working through puzzles in an escape room.
48. Meals
Order pizza for a family who is going through a difficult time. You could also drop off a gallon of ice cream and fun toppings for a family to enjoy.
49. Stepping stone kit
Allo the family an opportunity to create something beautiful together by purchasing stepping stone kits. These kits can be found at local craft or hobby stores and typically have everything needed to complete the project.
50. Firepit
Who doesn't love spending a cool fall night outside around a fire pit? Throw in some cooking sticks and a bag of marshmallows to complete this unique gift.
51. Tent
Purchase a family-sized tent to tell a family you are thinking of them. This may encourage the family to spend quality time in nature.
'Thinking of You Gifts' for Couples
Do you know a couple who is going through a rocky time? Think about what you know about the couple and choose the perfect gift to show you care. Here are some ideas.
52. Cooking class
Cooking classes are great gifts for couples – they can be purchased in various skill levels. In addition, some culinary schools offer general gift certificates so that the couple can choose to improve their knife skills or learn how to roll their own sushi.
» MORE:
Save $$$ and time with our tools.
Start now.
53. Dance lessons
Consider purchasing dance lessons for a couple as a "thinking of you" gift. This may require the couple to get out of their comfort zone. However, it's hard to stay in a lousy mood when dancing.
54. Coffee maker
Upgrade the couple's coffee maker to one that will create caffeinated masterpieces. This, of course, would only be a good gift for coffee connoisseurs. Add personalized mugs to complete the gift.
55. Poetry books
Purchase anthologies of romantic poetry for a couple to share when the mood strikes. Quote books also make good gifts.
56. Candles
We know that candles have already appeared on this list, but a candle and bath salts could also be a romantic gift for couples going through a difficult time.
57. Perennial plants
Does the couple have a yard? Help them with their landscaping by purchasing a lilac bush, hostas, azaleas, or whatever plant is suitable for their region. Call a nursery in the area to help pick out the right plant.
58. Personalized products
Look on Etsy for decorative items that can be personalized with the couple's names. If the couple enjoys a more minimalist lifestyle, consider personalizing useful items, such as monogrammed towels or serving trays.
'Thinking of You Gifts' for a Sibling
You probably know your brother or sister better than anyone else. So what gifts would tell your sibling that you are thinking of them as they go through a difficult time? Here are a few ideas.
59. A gift that reminds your sibling of your childhood together
Was there a special treat that you always enjoyed as kids? Perhaps it was a particular type of saltwater taffy that you always bought on vacation or a soda at the corner pharmacy.
Maybe you could find a copy of a game you enjoyed playing together or a childhood book that meant a lot to you. Purchase a nostalgic gift for your sibling to show that you are thinking of them.
60. Manicure or pedicure
Take your sibling out for a manicure, pedicure, or other spa services. Then, reconnect with your sibling as you enjoy some pampering.
61. Digitized family movies
Somewhere there are VHS tapes of your family's home movies. Pay for a service to digitize the images and surprise your siblings with a movie night. This may be a bittersweet event as you are reminded of your early years and those you have lost.
62. Sibling apparel
Buy matching shirts or jewelry that declare your connections with your siblings.
63. Family calendar
Create a family calendar that lists birthdays, anniversaries, and other important dates for your family. Use current and past family pictures to decorate the pages.
6
4. Photo album
Show your brother or sister that they can always depend on you by creating a photo album of your shared pictures. You'll laugh at how your hair and fashion styles have changed through the decades. You might also scatter quotes about siblings within your design.
'Thinking of You Gifts' for a Neighbor
Robert Frost famously wrote, "good fences make good neighbors." However, as much as we admire his work, we don't agree with this statement. So, even if you have a fence dividing your property line, break down the figurative fences by connecting with those around you.
Here are some gift ideas for a neighbor going through a hard time.
65. Flowers
We know that a floral delivery has already been mentioned on our list, but a beautiful flower arrangement is an excellent way to show you care.
66. Lawn services
Before purchasing lawn services for a neighbor (or providing them yourself), make sure they cannot be construed as a passive-aggressive gift. It would be appropriate to say, "I know you are going through a difficult time. I am happy to mow your yard until things have settled down for you."
67. Homemade treats
Are you making cookies for your family? Make an extra batch for your neighbor. Consider placing the treats on a sharing plate to encourage them to do the same for others in the neighborhood.
68. Produce
Did you overbuy vegetables or fruit? Share the produce with your neighbor, so it doesn't go to waste. Do you have a vegetable garden? Share your abundance of zucchini or tomatoes with those living around you.
69. Card or letter
You may not be sure what to buy for a neighbor who is having a difficult time. But that doesn't mean that you should ignore the situation. Instead, consider sending a thoughtful card or letter to your neighbor offering words of encouragement. Also, look for famous quotes that provide helpful advice.
70. Birdfeeder
Bring more feathered friends to your neighborhood by purchasing a bird feeder for your neighbor. This makes a good gift for someone who is homebound. You might also want to buy a bird guide or journal to go with the present. And don't forget the birdseed!
'Thinking of You Gifts for a Teacher or Professor
Do you have an exceptional teacher who lost a loved one, is going through a health emergency, or is experiencing another type of crisis? Here are some thoughtful gifts to send, whether the teacher is yours or your child's.
71. A note
Teachers love letters of appreciation. Send a note to your teacher who is struggling to lift them up and encourage them.
72. An apple
Place a bright, shiny apple on your teacher's desk. This will surely make your teacher smile.
73. Gift cards
People don't go into teaching because they know they will make a lot of money. Supplement their incomes by purchasing gift cards from local stores.
74. A needed item for the classroom
Teachers spend a lot of their own money on classroom supplies. Some teachers, especially those who work at the grade school level, offer online wish lists of needed things. You may feel that purchasing such items isn't personal enough. However, some of the items may make the teacher's life easier.
75. Water bottle
Your teacher probably has enough "World's Best Teacher" mugs. Consider, instead, purchasing the most current popular water bottle. Consider buying one in your school's colors.
76. Fun office supplies
While the rest of the world has turned to screens, teachers often still have piles of papers on their desks. Purchase fun pens, paperclips, folders, and other office supplies from the designer section at the local office supply store.
77. Candy
Teachers sometimes have a secret stash of candy in their drawers to enjoy on particularly rough days. Refill their supplies if you know what type of candy your teacher particularly enjoys.
78. Favorite drink
Students learn a lot about their teachers after spending hours in their classrooms. So purchase a Diet Coke for that professor who always seems to have one in his hand to show you are paying attention.
What Is the Best Gift That You've Received?
Has your spouse or friend surprised you with a gift that you loved? Perhaps you liked the item, or maybe you received it at the absolute perfect time.
If your friend gave you a perfect gift at an ideal time, don't forget to write a thank-you note. Besides saying "thanks" for the present, make sure you use the time to tell your spouse or friend how much you appreciate them.
If none of the items on our list struck a cord, consider writing a special message to the people in your life. Tell them why you think they are unique and how much you appreciate their friendship and love. These are the types of items that people keep for the rest of their lives.