In To Kill a Mockingbird, Harper Lee wrote, "Neighbors bring food with death and flowers with sickness and little things in between." In short, it's a longstanding tradition to bring gifts to your neighbors in times of tragedy. It's hard to know what to say when someone dies.
Overview: Our Top Picks
Jump ahead to these sections:
Sometimes a gesture like a gift can help you express your sympathy. Gifts can also be very practical, which is helpful for a family reeling from a sudden loss. Read on for sympathy gift ideas to help you know what to get neighbors after a death.
What to Give a Neighbor Who Lost a Spouse or Partner
When your neighbor's spouse or partner dies, he may feel alone and unmoored in the world. Remind your neighbor that he does still have people in his corner. These practical gifts can help him cope with a difficult loss.
1. Organize food for your neighbor
When your neighbor's dealing with the death of a spouse or partner, it's difficult to focus on mundane tasks like shopping for food and cooking. There are a few different gifts you can give to help a neighbor during this time.
If your neighborhood is close-knit, consider organizing a meal train. This is especially helpful for a suddenly-single parent with kids. Every night, a neighbor will drop off a prepared homemade meal for the family to enjoy. If you coordinate it, you can communicate food preferences or allergies to participants. If you need ideas on what to serve, look up food to take a grieving family.
If you don't know many of your neighbors or if the widowed person lives alone, you can organize food on a smaller scale. Get your neighbor a gift card for a food delivery service so he can order meals from local restaurants. This gives him a little more control over what he eats and when.
2. Kid-friendly projects
If your neighbor has young kids, she is faced with being a single parent in mourning. It will be all she can do to keep her head above water. Likewise, her children's whole world has also changed.
Pick up some easy, age-appropriate toys and art supplies for your neighbor kids. It will help keep them occupied and give their surviving parent a little bit of a break.
It can also provide a welcome distraction for kids who are going through a challenging time. You can also volunteer to babysit or come over and play with the kids to give your neighbor time to rest.
3. Hire a cleaning service
Mundane tasks and chores can be overwhelming for someone in mourning. Your neighbor is planning a funeral for his partner and trying to wrap his head around the sudden void in his life.
Offer to hire a cleaning service. Doing this can be a relief for your neighbor, as he likely has people dropping by to offer their condolences. This gesture is especially helpful if your neighbor plans to hold a memorial service at home.
What to Give a Neighbor Who Lost a Child
You may have chosen your neighborhood because it's a good place for your children to grow up. The neighborhood may be close to a good school or it may have safe spaces for children to play.
If you and your neighbor both had children, chances are you have interacted with your neighbors' kids. They may even be friends with your own children. Losing a child is one of the biggest tragedies a person can face. No gift can begin to take away the pain. But these gift ideas may offer some small measure of solace.
4. Framed artwork
If your kids played with your neighbor's child, you may have some of her artwork at your home. If so, frame it and present it to your neighbor.
An alternative to that would be to print and frame a picture of your kids playing with your neighbor's child. One of the hardest things about losing a child is that you won't ever be able to create new memories. If you have an artifact of your neighbor's child, it's a real gift.
5. Make a donation in the child's name
Making a donation is a great way to honor someone's memory. If your neighbor's child died of an illness, you could donate to a charity that helps other children battling that disease. St. Jude's Children's Research Hospital is just one such organization.
You could also donate to an organization for a hobby or interest that the child was interested in. A group like AbleGamers or Charity Gaming provides video game equipment to children with disabilities or chronic illnesses. Doing a positive action in the wake of tragedy can make a beautiful gift.
6. Name a star after the child
There are organizations that allow you to name a star after a person in exchange for a donation.
They send paperwork and a star map so you can find the star in the sky. It can help the parents to be able to look at the night sky and feel as though their child is looking over them.
What to Give a Neighbor Who Lost a Parent
No matter how old you are, you still depend on your parents for emotional support and connection.
If your neighbor has lost a parent, even if he's an adult, he can feel frightened and uncertain about his place in the world. These sympathy gifts may help soothe him during this challenging time.
7. Massage gift certificate
If your neighbor has been taking care of an elderly parent, he's likely been under a lot of stress already.
When that parent dies, it adds a new level of stress and anxiety. Help your neighbor unwind by getting him a gift certificate for a massage or other spa treatment.
8. Memorial wind chimes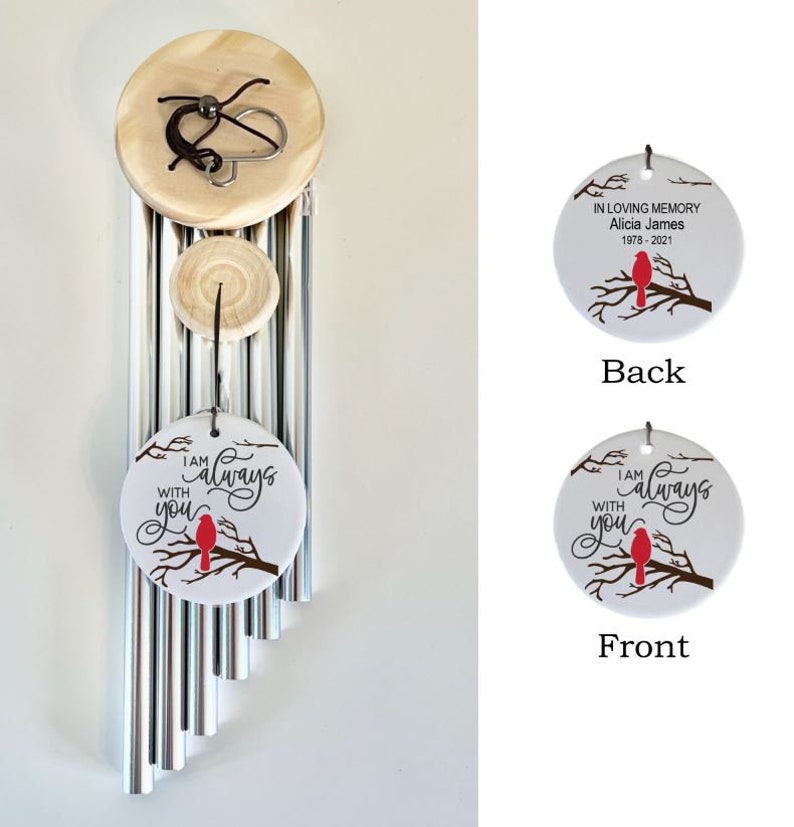 Your parents are in your life from the moment you're born. Losing them can feel like losing a large part of yourself.
You can feel completely unmoored and alone. A wind chime is a lovely memorial gift. Every time the wind blows and the chimes jingle, it will feel as though the spirit of the deceased is right there.
9. Care package
If you know your neighbor well, you likely know the kinds of items that will bring her comfort.
Put together a gift basket with her favorite beverages and snacks or one with bath bombs and other self-care items. She may need these little creature comforts to get her through hard times.
What to Give a Neighbor Who Lost a Pet
In many cases, pets are truly members of the family. Not everyone feels that way, though. When you lose an animal, a lot of people may not prioritize their grief. If your neighbor's pet has passed away, be sure to lend your support.
10. Decorative memory box
When a pet dies, it can be painful to look around and see small reminders of that pet in every room. At the same time, pet owners often don't want to just discard these artifacts.
Get your neighbor a beautiful memory box where she can tuck away items like leashes, collars, or beloved toys. This way the items will be out of sight and unable to cause pain instead of throwing them away like they meant nothing.
11. Pet portrait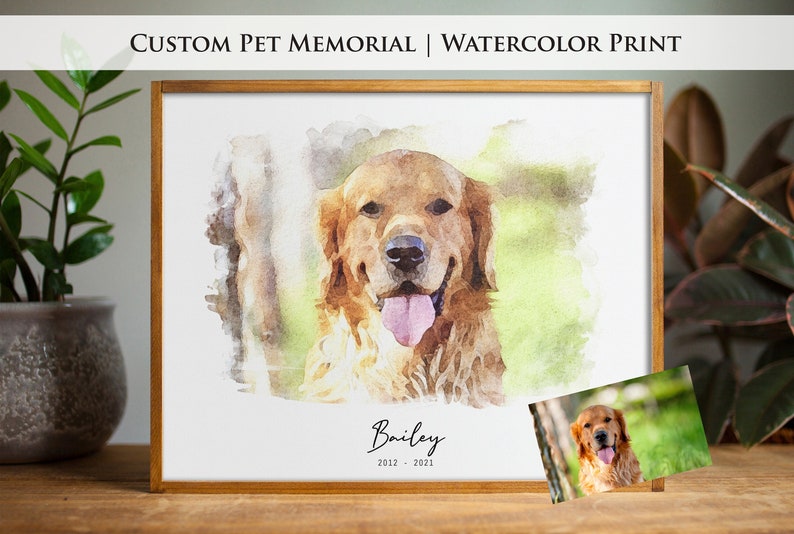 There are many talented artists online who paint or draw beautiful portraits of pets.
If you have pictures of your neighbor's pet, most of these artists can work from photographs to create a beautiful tribute.
12. Garden stone
If your neighbor's pet loved frolicking outdoors, your neighbor may have a difficult time being outside.
You can get a memorial garden stone with the pet's name engraved on it as a gift. It's a sweet tribute that will help your neighbor feel as though her pet is with her in spirit.
Gifts That Bring Comfort During Difficult Times
Sometimes actions speak louder than words. If your neighbor has suffered a death in the family, it's kind to express your sympathies.
But giving a gift can be a tangible and practical source of comfort as well. In lieu of flowers, consider getting one of these sympathy gifts for a neighbor in need of support.