Flowers are certainly a simple gift idea, but they may not seem right for every person or occasion. Especially when it comes to getting a special guy in your life a gift — no matter the reason — flowers might not be very high on his wish list.
Overview: Our Top Picks
Sympathy Gifts for Guys That Aren't Flowers
Birthday or Holiday Gifts for Guys That Aren't Flowers
'Thinking of You' Gifts for Guys That Aren't Flowers
Jump ahead to these sections:
Below, we've provided other simple gift ideas for a guy who doesn't like flowers (or, perhaps, he's just allergic). You'll find ideas below to help you express sympathy, to celebrate his birthday or another holiday, or to just let him know you're thinking of him.
Sympathy Gifts for Guys That Aren't Flowers
Saying "I'm sorry for your loss," may not always be said best by flowers. Or, perhaps your male loved one may not have even lost a person, per se, yet is going through a different type of mourning period.
Maybe you need to express sympathy or care for a different reason. Consider the following gift ideas instead of flowers.
1. A custom photo album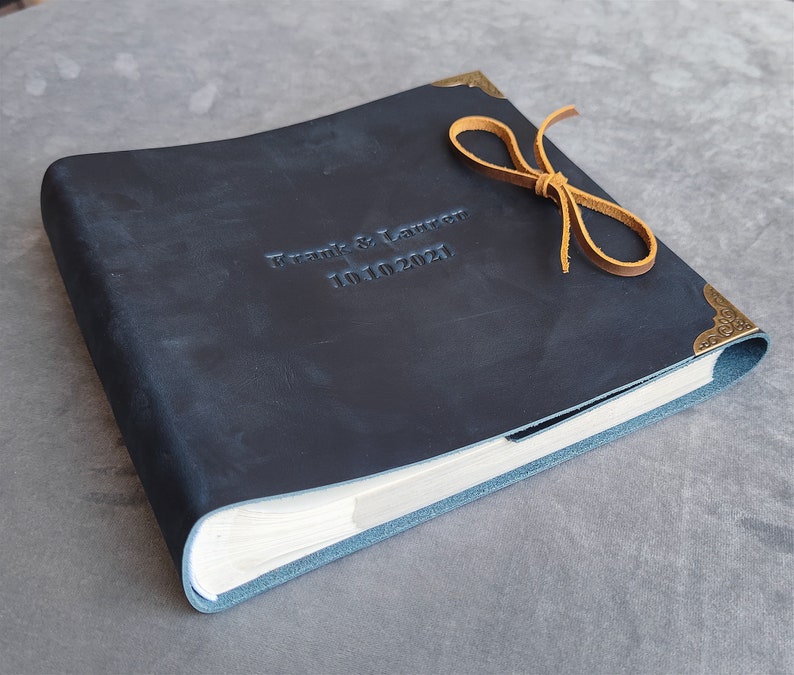 If your loved one has or has inherited photos of him and a deceased loved one, a custom photo album can provide a safe space for these memories.
A custom photo album can serve as a great staple to any home library regardless of a loss or not. He may just need a good spot for pictures of him and his dog. You may also be interested in these other sympathy gift ideas for someone who's lost a father.
2. A piece of art or other houseware
Commissioning a painting, sculpture, or something else of your loved one and someone he's lost can serve as a keepsake for the rest of his life.
Get creative with the style and medium to make it truly unique to him. If he has a mantra, verse, poem, or quote that's special to him, consider incorporating this in some way.
3. A self-care basket
Small luxuries and comforts can sometimes mean the most during hard times. Try to put together a unique collection of your loved one's favorite things in a self-care basket or shop from a gourmet retailer to expand his tastes.
You may consider adding things like candles, body care, luxe socks or lounge clothes, workout or sports gear, snacks, journals or books, or even gardening supplies.
4. A recipe book
Food is a powerful way to express care for those around you. Consider gifting your loved on a book filled with thoughtful, personal recipes, or choose one that will remind him of a loved one that has passed away.
If he's new to cooking, consider offering to prepare a meal together or give him a tutorial via video chat. You may also be interested in these other thoughtful sympathy gift ideas for someone who's lost their mother.
5. An embroidered pocket square or handkerchief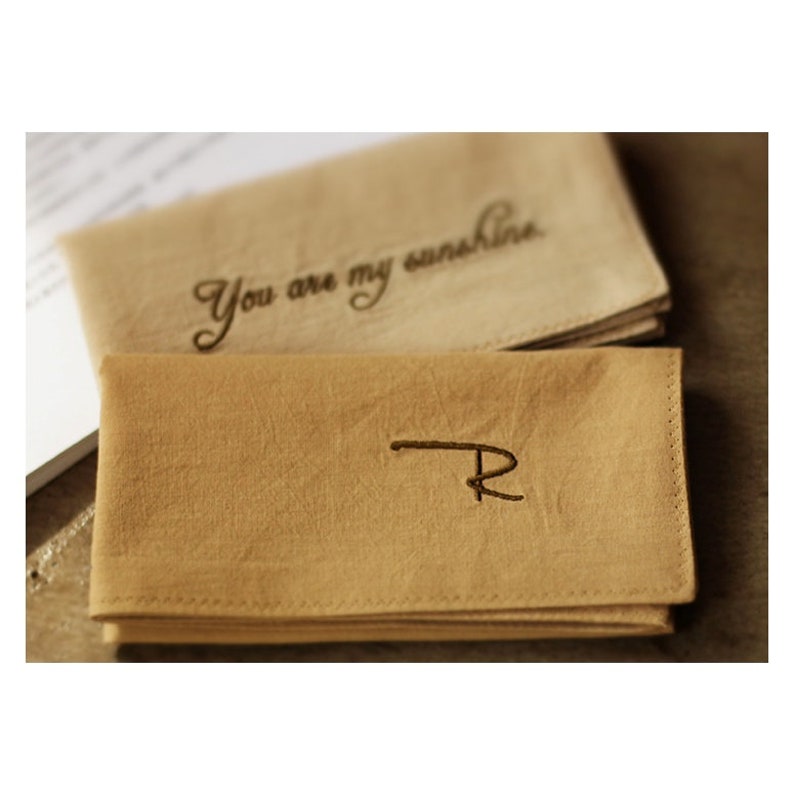 Consider getting your loved one an embroidered pocket square that symbolizes some aspect of who they've lost. If he lost his mother, get a pocket square or handkerchief in her favorite color.
If he lost his father, get one in the colors of their favorite sports team. Consider getting his deceased loved one's initials embroidered on it. He can wear it for special occasions or just carry it with him as a keepsake.
Birthday or Holiday Gifts for Guys That Aren't Flowers
Flowers don't really scream "happy birthday" for a male loved one, even though there's likely the time and place for a thoughtful bouquet. Here are some better ideas than flowers to celebrate a guy's birthday or another holiday.
6. A gym or club subscription
The freedom to exercise and do other sports activities at a nice facility can greatly impact your loved one's physical and mental health. Consider a specialized club, such as a golf or boxing membership, or simply a nice gym membership.
7. A cocktail set
A high-quality, personalized cocktail set is a staple for many people, but not always something they'll buy for themselves.
This is a great addition to just about any home. If your loved one already has a lot of tools, consider getting him a second set to travel with or bring to tailgates or parties.
8. A coffee maker
There's nothing quite as satisfying as a good cup of coffee at home. If your loved one doesn't have that privilege yet, consider upgrading his system or at least the coffee he's brewing. If he prefers tea, upgrade his teapot or buy him some of his favorite teas.
9. Birthday messages
Some people respond better to words of affirmation and similar gestures more than gifts.
Gifting your loved one a collection of birthday messages just from you or from the rest of his friends and family can be incredibly special, and something he'll continue to look back on whenever he needs to feel a little love.
10. A wallet or work bag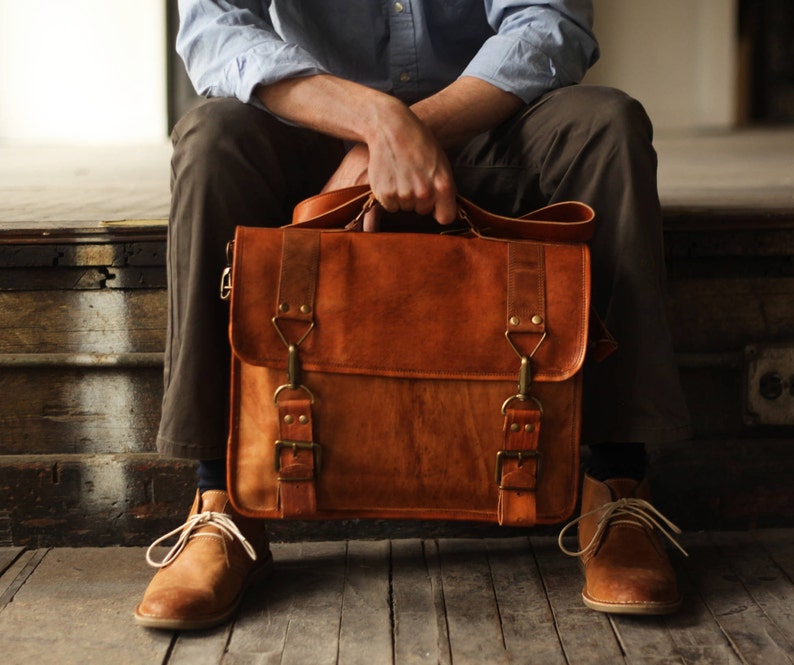 Consider getting your loved one a new wallet, backpack, or computer bag. Splurging a bit on a leather option is worthwhile, as he'll likely have it for years and years. This is a practical yet meaningful gift that he'll likely use every day.
'Thinking of You' Gifts for Guys That Aren't Flowers
It's great if you feel compelled to get someone a gift just because, but maybe you're not entirely sure what to get him. Here are a few ideas to say that you're "thinking of him."
Since this type of gesture is very open-ended and will likely be unexpected, you should feel free to be creative. Even a smaller gift based on one of the ideas below can have a big impact.
11. A music-related gift
Your gift to the music lover will have to depend on his listening preferences. Gifting him an album that's special to either of you is a great option if he has a turntable.
If he doesn't, consider upgrading his headphones or set of speakers to something a little more deluxe. You can also go the extra step and include additional memorabilia in your gift, such as posters, T-shirts, and other merchandise.
12. A favorite wine, beer, or liquor
Gifting your loved one a favorite wine, beer, or liquor is sure to be appreciated. You can even go the extra step and include a personalized label or glass or put together a cocktail-making kit.
It may also be fun if you came up with and included the rules for a personalized drinking game. You may also be interested in these small gifts for friends.
13. A meaningful book
Books can be incredibly powerful and say a lot, even when you're unsure what to say yourself.
Gift your loved one a book by one of their favorite authors or persons of influence. There are also tons of titles out there to help your loved one through a specific experience or work on improving himself in general.
14. Motivational letters
If you feel at least somewhat confident in your writing abilities, consider writing your loved one letters to express how you feel about him. Get creative with the presentation.
You may want to put together a book of letters, a decorated box of letters, or simply send them in the mail periodically. Here are some tips for "open when" letters to provide motivation.
15. A donation in his name
Some people don't know how to respond to gifts or simply "have everything." Consider making a donation to a cause meaningful to your loved one in his name.
It's fairly common for people to ask for donations on Facebook during their birthday and other occasions, so this would be a good way to find the right cause. Or, for example, your loved one may ask for donations in lieu of flowers if he's lost someone recently, for example.
16. A grocery gift card or meal subscription
It's not uncommon for people to appreciate food more than anything else, especially during hard or challenging times.
If you're not much of a chef or you're physically unable to deliver meals to your loved one, consider sending him a gift card to his favorite grocery store or gifting him a meal subscription.
Many offerings include simple, high-quality ingredients that don't require a ton of prep-work — so don't stress if your loved one isn't that skilled in the kitchen. You should be able to find something that works for him.
It's Truly the Thought That Counts
Gift-giving can be stressful — we understand. However, you should never feel silly for wanting to show a guy in your life that you care. It's also important to show him that you're there for him during hard times in his life, as well as the good times. It's always better to care a little too much than too little, and a simple gift, like those suggested above, can be the perfect way to do so.
After all, though, reaching out and offering to spend time with your loved one or just being there for him can be the most important gift you'll ever give.