Content starts here.
Our Company
Cake is the easiest way to discover, store, and share your end-of-life preferences.
Why "Cake?"
We believe everyone's values should be honored at every stage of life. We chose "Cake" in the spirit of celebrating life and appreciating our unique values.
Proactive end-of-life planning allows us to live more purposefully in the present— to appreciate relationships, celebrate accomplishments, and realize goals for the future.
Wondering if Cake is right for you?
Check out our FAQ page to learn more about our platform.
What We Stand For
Our goal is to empower people to live in accordance with their values all the way to the end.
This can only happen if we know our end-of-life preferences and share them with our loved ones. Presently, fewer than 1 in 4 people have an advance care plan in place. We use technology to make it easier to discover and share your preferences.
To learn more about Cake, visit our FAQ page.
How We Got Here
"For years I worked in the healthcare sector and would find myself daydreaming about what could be done to make it better. I kept coming back to end-of-life care as being an area that had so much room for improvement. After all, we will all die one day, and we all experience loss multiple times throughout our lives--it is so crazy to me that this universal thing we all experience is something we reflect on so rarely and communicate about so poorly.
I believe it doesn't have to be so, and that something shrouded in so much negativity can be turned into a positive force. We can all live a better, more empowered life with a few simple steps to celebrating the past and embracing a clearer future."
—Suelin Chen, CEO
Leadership Team
Suelin Chen, PhD
Co-Founder & CEO
Mark Zhang, DO, MMSc
Co-Founder &
Palliative Care Physician
Thomas Christmann
CTO
Ariel Sherry
Senior Product Manager
Brian Leosz
Marketing Manager
Annette Arabasz
Principal Front End Developer
Barbara Siegener
Web Developer
Alastair Brown
Chief Growth Officer
Advisors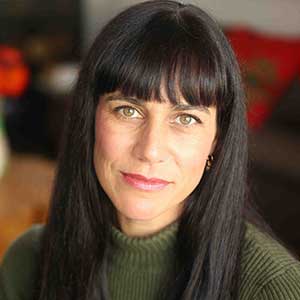 Chanel Reynolds
Shoshana Ungerleider, MD
Claus Hamann, MD
Geriatrician and informatician at MGH/Partners Healthcare and the VA
Former Chief Medical Officer of Accountable Care Associates
Former VP of Population Health at Beacon Health
Laila Partridge
Fortune 100 trained business executive, serial entrepreneur, 25+ year deal expertise
Intel Executive Launch Team for Itanium speed tech innovation
10 year Intel Capital investor, GM strategist
Heather Lavoie
Chief Strategy Officer for Geneia, a healthcare analytic solutions and services company
30+ years leading healthcare startups, plans, and providers
Co-founder of Choicelinx (acquired by CIGNA)
Susan Spalding
Co-founder of Eviti, a SaaS-based oncology platform, acquired in 2014
20+ years experience in primary insurance & reinsurance for healthcare organizations
Consultant to start-up companies developing healthcare-focused SaaS solutions
Partner Resources
The Conversation Project's Conversation Starter Kit helps individuals prepare for meaningful end-of-life care conversations with loved ones and physicians.
Download this helpful planning tool here.
Honoring Choices of Massachusetts provides free advance care planning documents to help Massachusetts residents make end-of-life decisions that align with their values.
Access their materials here.