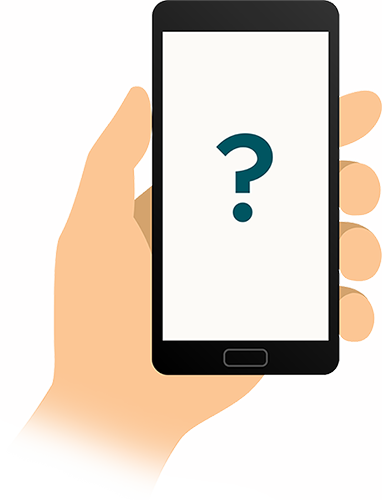 Cake FAQs
Answers to the most common questions we receive about our company and end-of-life planning tool.
Why is Cake free? How do you make money?
Your Cake account is free forever because our primary goal is to help as many people as possible to successfully complete their end-of-life planning.
We make money by promoting our affiliate partners who offer services and products that our users will appreciate, and by working with enterprise partners to create versions of Cake configured especially for their needs.
Your trust is the most important thing to us. We will never sell or share personally identifiable information (PII) with any 3rd party. We are committed to protecting your privacy and security, as outlined in our Privacy Policy and Terms of Use.
Is my profile secure and private? Can I trust Cake with my data?
Yes and yes! The Cake team takes your security very seriously. We are HIPAA compliant, employ bank-level security, and all of your data is protected in transit and at rest with 256-bit AES encryption and 2048-bit certificates. Cake is GDPR compliant for our European users, which simply means we abide by strict European Union rules for handling, protecting, and allowing users to manage their own data. We are trusted by organizations like Blue Cross Blue Shield of Massachusetts, Harvard Pilgrim Health Care, and the City of Boston.
Your profile and answers are completely private to you and only you by default. This means that we only share your data with people that you choose to share your profile with. We recommend that you share your profile with the important people in your life; that is how you get value out of your Cake profile. Your planning is only helpful if your loves can access it. You can always "unshare" your profile if your preferences or your relationships change.

Cake does not sell or share personally identifiable information (PII) with any 3rd party. We are committed to protecting your privacy and security, as outlined in our Privacy Policy and Terms of Use.
"Cake" may not be the first word that comes to mind when you think of end-of-life planning, but we chose it because it's a warm, inviting symbol of celebrating and honoring life. Proactive planning is a considerate and generous act that honors our lives and the lives of those we love. Planning also encourages us to reflect on our final wishes, which can help us live more purposefully and meaningfully in the present. When we think deeply about what's most important at the end of life, we understand what's most important now, and can better appreciate our relationships, celebrate accomplishments, and realize our goals in the precious time we are given.
Cake can be used by adults of all ages. It is a dynamic planning experience that adapts to your life situation. Everyone will die someday, so we should all give a bit of thought to our preferences. Cake is particularly helpful for anyone who wants to:
- Make sure their wishes are known and followed
- Get guidance on what planning they should do
- Know if the planning they have already done is sufficient
- Unburden their loved ones from having to make these decisions for them someday
- Help their aging parents plan
- Protect their children or spouse should anything happen to them
- Protect their adult dependents should anything happen to them
- Have more peace of mind and perspective
Each and every one of us should have a say in how we live our lives, from beginning to end. Gift your loved ones with the information they will need someday to make it easier on them.
Do I need to download any software to my computer or phone?
No. Cake is web app, which means you do not need to download anything. You can access and manage your Cake account by logging into our website (joincake.com) from any web browser on your phone, tablet, or computer.
Can I use Cake on my phone?
Yes! Cake is designed to be used on any device with an internet connection: computers, tablets, or mobile devices. For now, Cake cannot be used offline.
Can I download or print my Cake plan?
Yes! While we believe that providing a digital home for all of your preferences and documents is essential, we also recognize that some planners like to print out their plans on paper. You can download or print anything you store on Cake in the "Documents" section of your profile. Likewise, if you share your profile with someone, they can do the same. Your Cake plan is a living document that evolves with you. Anything you download or print is time-stamped.
What if I change my end-of-life preferences in the future?
We fully expect your wishes to evolve as you live your life! The beauty of having a digital plan is that you can update it anytime. You can do this easily on Cake. Likewise, if you create new legal documents on paper, it's a snap to upload the latest version to Cake. Your Cake profile is designed to be a single source of truth for your most current end-of-life plans.
Is a Cake end-of-life plan legally binding?
Where applicable, Cake guides you to create important legal documents to protect your end-of-life wishes.
Legal healthcare documents
We help you understand which healthcare documents you need to create, where to find them, and how to complete them:

- Health care proxy
- Living will (some states combine the two under one document)

Once your document is legal by your state's standards, upload it to Cake for safekeeping and sharing.
Legal wills
We help you prepare to create a will by asking the important questions to get you thinking about the dependents and all of the assets you would need to protect. You can use your answers to have a more productive, informed will writing session with a lawyer or estate attorney. Once your will is complete, upload it to Cake for safekeeping and sharing.
Decisions that don't need to be "legally binding"
Not all end-of-life decisions need to be in legal documents to come true. For example, if you want to play Beyonce or Fleetwood Mac at your funeral, your loved ones just have to know about it for them to carry this out. The most important thing for these types of decisions is to make sure they are known so that they can be honored. As you answer questions on Cake, we generate documents that record your wishes for things like funeral, memorial, legacy, and pet care decisions. While these planning documents don't need to be legally binding, they provide invaluable guidance to your loved ones to carry out your wishes and honor your life in the way that is most true to who you are.
I've already done my planning on paper. Should I sign up for this?
It's great if you have already written down your end-of-life wishes! A worry a lot of offline planners express is that their paper documents might not be found by family when they are needed. For example, will your family remember that you have a binder or packet of documents in the desk?
Think of Cake as an online binder for all of your current end-of-life wishes and documents. Upload all of the planning you have already done. We'll also help you explore other preferences that most traditional planning tools do not cover.
When you share your Cake profile with your loved ones, you have confidence that they have 24/7 access to your planning from a secure cloud. You can easily grant or revoke access for anyone. If you update your plan on Cake, the people you have shared with will always see the most up-to-date version of your plan. If you prefer, you can also download or print hard copies of any planning you do on Cake, too!
I've already done some planning with another resource already. Should I use this?
No matter what planning you've already done, you'll find value in using our free tool to explore a number of ideas and options other resources may not have presented to you. Our checklist will also help you audit the planning you've done so far.
Any planning you've done with tools like The Conversation Project or Honoring Choices can be uploaded to Cake profile for safekeeping and sharing!
I already have a will. What does Cake offer that a will does not?
A will is a great start! However, there are many end-of-life preferences that a standard will does not always address. Many of our users already have a will, but still find enormous value from Cake. We help you think through the personal, human preferences that a will may overlook:

-Detailed wishes for end-of-life medical care
-Ideas for a more personalized and comforting funeral
-Ideas for unique ways to memorialize someone
-A digital asset plan (e.g., social media, online accounts, etc)
-Continued care plan for pet(s)
Those are just a few examples. Cake helps uncover your values across all areas of life so you can be clearer on your preferences, and so your loved ones can be clear on them, too.
I don't want to think about death. Should I sign up for this?
We completely understand that thinking about death can be challenging. We guide you on how to get started and enable you to go at your own pace and plan as much as feels right to you. For many of our users, thinking about the end of life can be a motivating factor to live life to the fullest. It can put things in perspective and give you and your loved ones more peace of mind. Take a few minutes to complete Cake cards, reflect, and talk to the people who matter to you--planning is a very considerate act that comes from love and a desire to honor life.
I find death unpleasant and/or scary. Should I sign up for this?
One way to cope with negative feelings around death is to prepare. We cannot control the circumstances, but we can control how we live, and how we plan. We can prevent our loved ones from having to make difficult decisions without guidance from us. This is why we built Cake: to empower our users to shape lasting legacies and share end-of-life decisions with the key people in their lives.
I don't care what happens after I die. I'll be dead. Should I sign up for this?
Not caring what happens after you die is a totally valid preference! You can use Cake to make sure your loved ones know that you don't care so they are free to make their own decisions. You can also use Cake to explore other aspects of end of life that you might not have been aware of and may have an opinion about.
I want to help a non-tech savvy person in my life get their affairs in order. How can I use Cake to do that?
We think the best way to do this is to first familiarize yourself with the Cake planning process. Next, set aside some time to sit down beside your loved one and walk them through the process in person.
I want my loved one to do some planning with Cake, but they are resistant. How can I encourage them to do this?
One of the most effective ways to encourage someone to plan is to plan for yourself first! Share your plan with them, and set aside time to discuss your preferences. This helps them better understand that every responsible adult should do some planning, and makes it a lot easier for you to say, "We've talked about my wishes, but now I really want to know what matters to
you
. I worry about having to make these decisions for you someday. Cake made it easier for me to plan. Would you like to give it a try?"
How did you come up with the content and questions presented in the Cake platform?
The Cake team has spent hundreds of hours consulting with experts to develop our content and decision making tools. We've worked closely with palliative care physicians, social workers, wealth managers, estate attorneys, and funeral planners. We aim to break these tough topics down into simple, bite-size decisions to make planning easier on you.
Will you add more content to the Cake platform?
Yes! We are always updating and improving our tool to be more useful. If you have suggestions, we want to hear them! Send your thoughts to: support@joincake.com.
What happens to my plan if Cake isn't around in 50 years?
Rest assured, you will not lose any planning you do with Cake! We greatly value the trust our users place in us to keep their plans safe and secure for the long term. That said, we understand the concern some people may have about saving their end-of-life plans online with a company. We are committed to protecting the information in your profile, no matter what the future holds. You own all of the personal information in your Cake profile, and you can download or print your planning at any time. In the event Cake would need to cease operations, we would ensure our users receive access to a copy of their plan for printing or digital safekeeping elsewhere.

Don't see your question here? Contact us!